In Indiana's narrow victory over the Nittany Lions on Tuesday night, sophomore Clifton Moore got his first extended run of the season.
Moore entered the contest at the 6:40 mark in the first half and played the remainder of the half.
"At the end of the day, Clif deserved a trial," Archie Miller said after the game. " … I thought when Clifton got in there he gave us a spark."
While Moore had an and-1, a block, a steal and four rebounds, he also had two turnovers, set an illegal screen and was beat on defense a couple of times.
We'll take a look some plays on both sides of the ball from Moore's performance in the latest edition of Film Session:
Robert Phinisee grabs the rebound off a Penn State missed basket: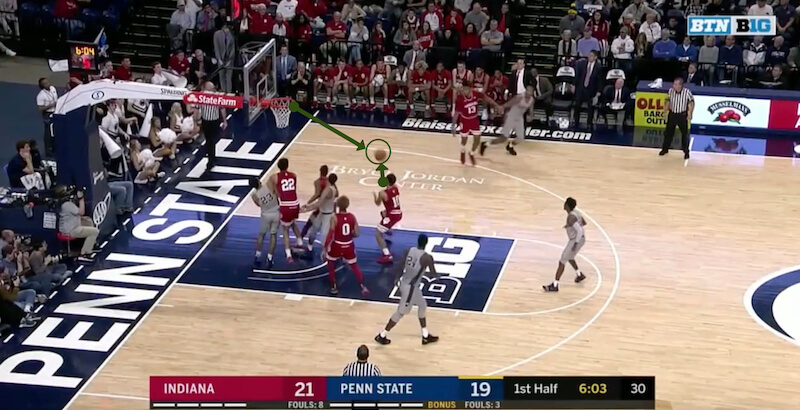 Phinisee brings it over the timeline and he's got an open Romeo Langford on the opposite side of the court in transition: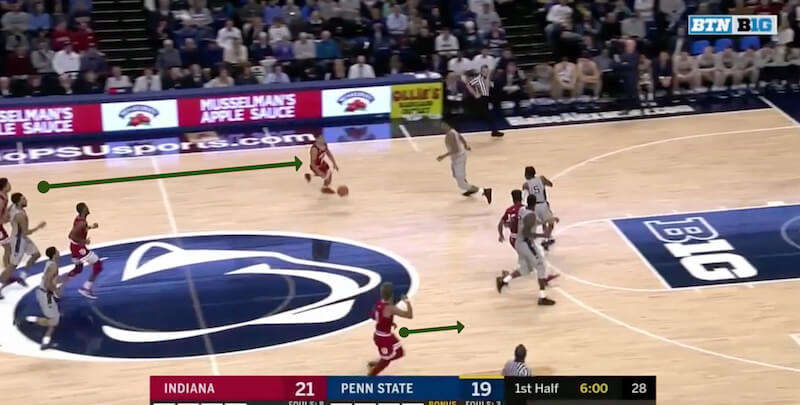 He makes the pass: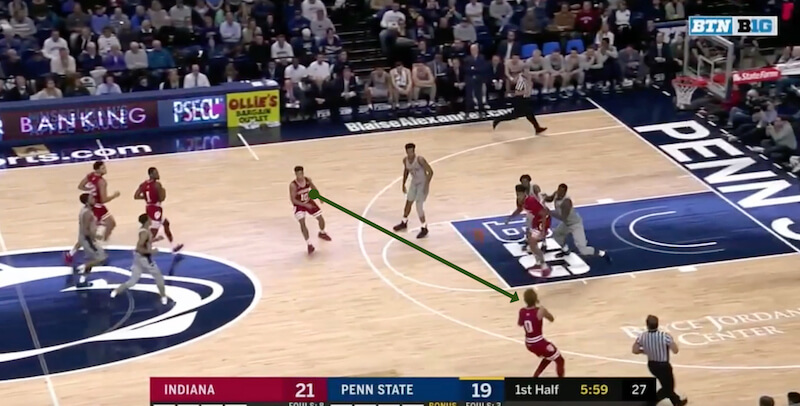 Langford steps into the 3-pointer and takes it. Moore is at the top of the key and has Lamar Stevens ahead of him in the lane: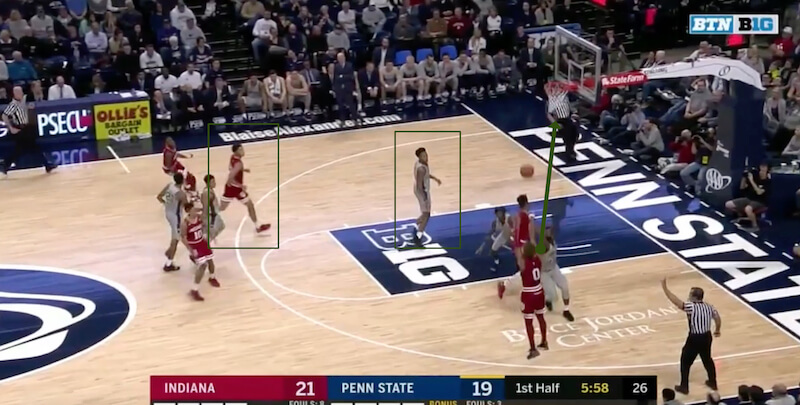 As the shot hits the rim, Moore is ready to pounce in an athletic position for the rebound. Stevens isn't. He's more up and down: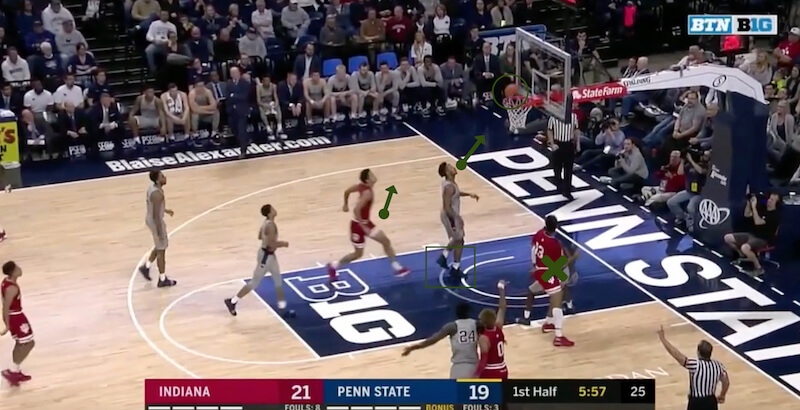 Moore comes to the ball and scores on a one-handed putback as he's fouled. He converted at the line for the 3-point play: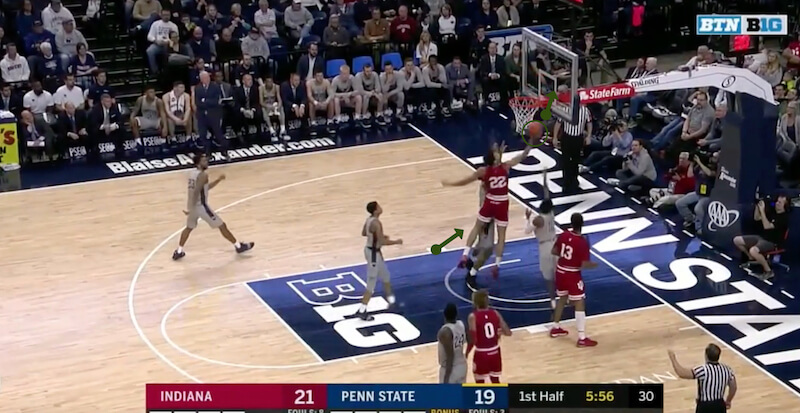 Nice instincts from Moore around the rim here.
Video:
Continue to page 2 to see Moore in the pick-and-roll:
Filed to: Clifton Moore, Penn State Nittany Lions