Rasir Bolton gets a ball screen from John Harrar: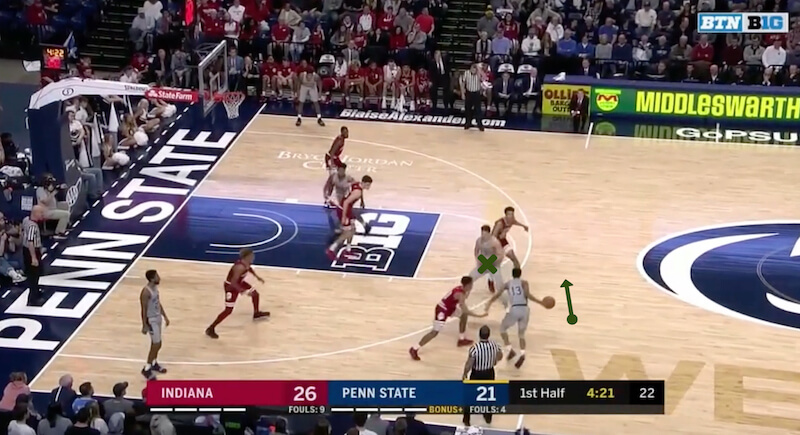 Moore digs in on the hedge and doesn't close off the drive. So Bolton goes on him: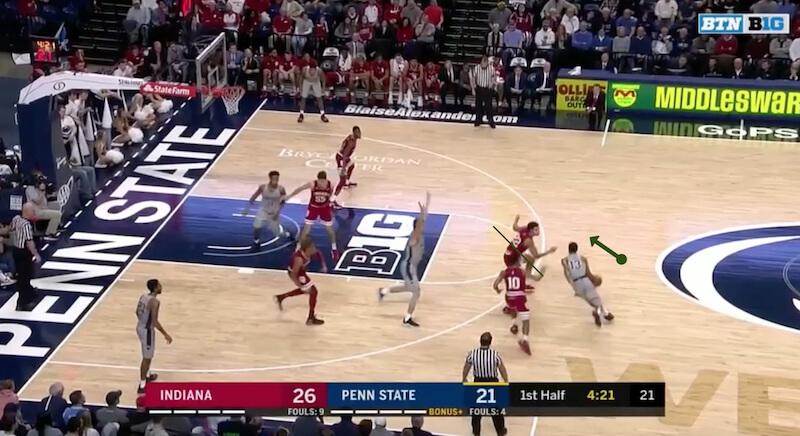 He's past him as he hits the lane: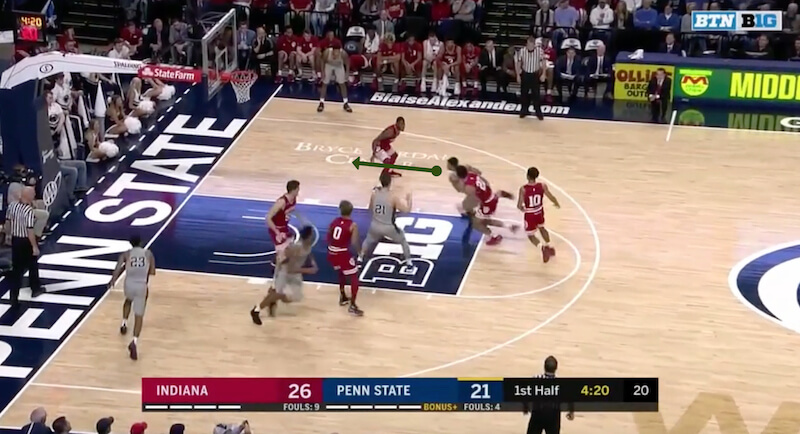 Bolton gets up the shot as Moore trails: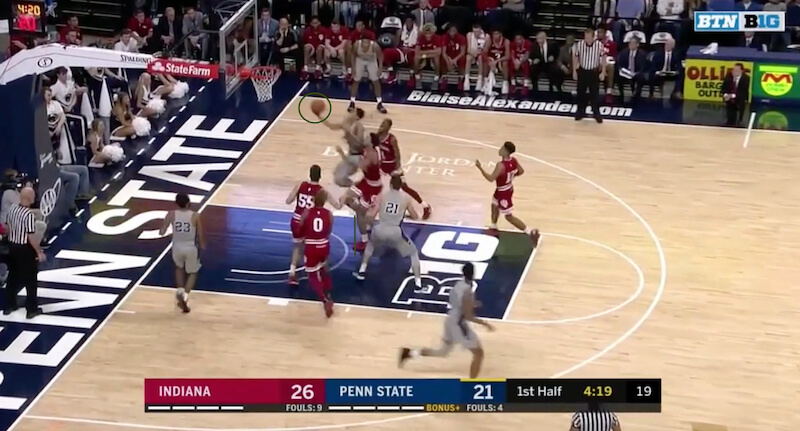 Moore fouls Bolton as he makes the lay-in. Bolton missed his free throw attempt: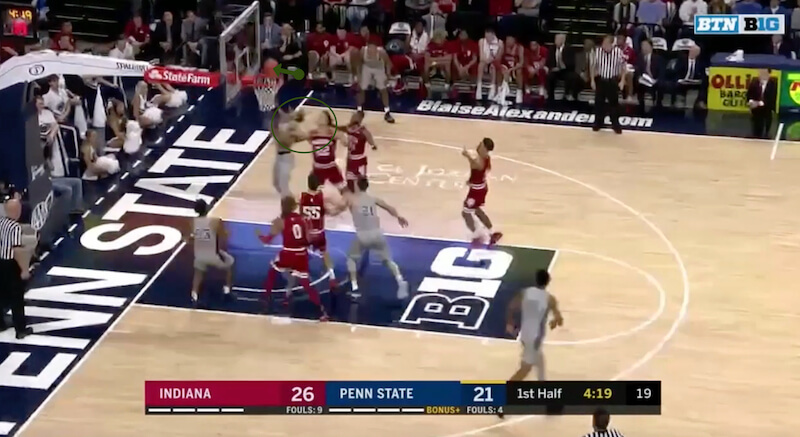 While Moore shouldn't be expected to hang with smaller, quicker guards, this play showed he struggles some with lateral quickness.
Video:
Continue to page 3 to see a Moore block:
Filed to: Clifton Moore, Penn State Nittany Lions