On Friday evening, the Aggies jumped out on top of the Hoosiers in the first half thanks to the quickness of TJ Shorts II and a right wing attack predicated on surprising the Hoosiers with baseline drives.
By the second half, Indiana had figured out its counter, helping them slow the UC Davis offense en route to a 14-point victory.
In the latest edition of Film Session, we'll take a look at two scores from the Aggies in the first half and two stops from the Hoosiers in the second half, all predicated off right wing ball screens:
Siler Schneider has the ball up top as Shorts comes through the lane and out to the ring wing. Robert Phinisee gives chase: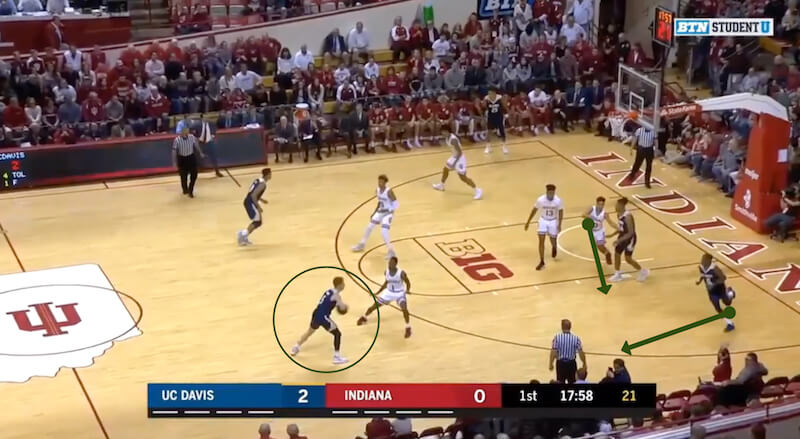 Garrison Goode sets a ball screen on the back side of Phinisee. Morgan anticipates Shorts going left: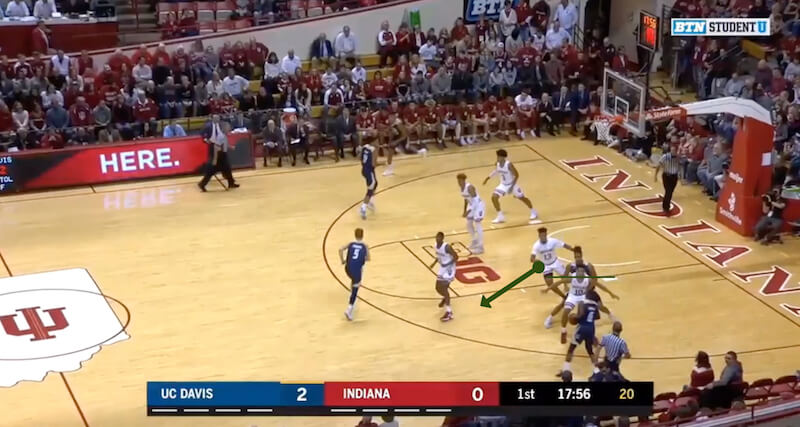 But the ball screen is actually fully set for Shorts to take it right. Morgan anticipates left so hard that he's well out of position for help defense at this point: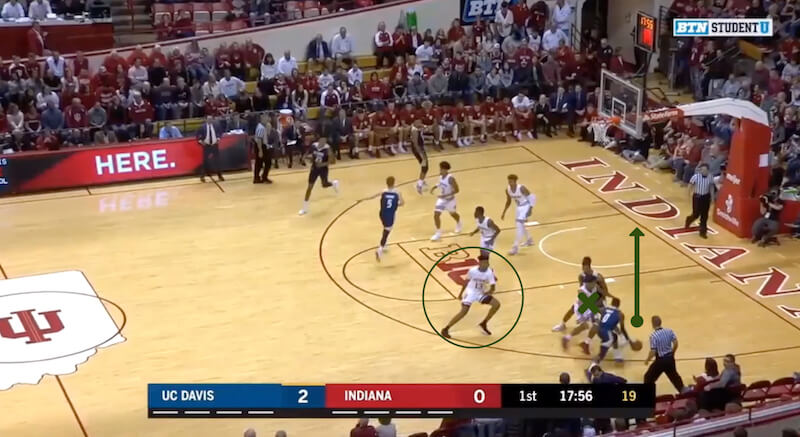 As Shorts comes to the right low block, Romeo Langford and Al Durham Jr. shade over for help defense, leaving their men space on the weak side: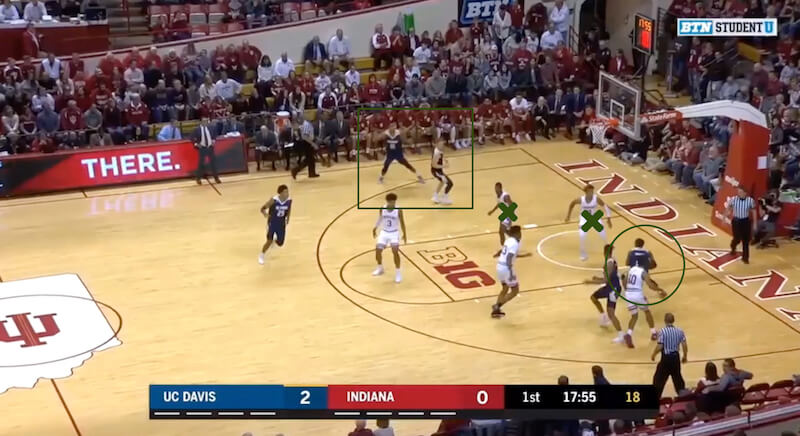 Shorts makes the pass to Caleb Fuller on the left wing: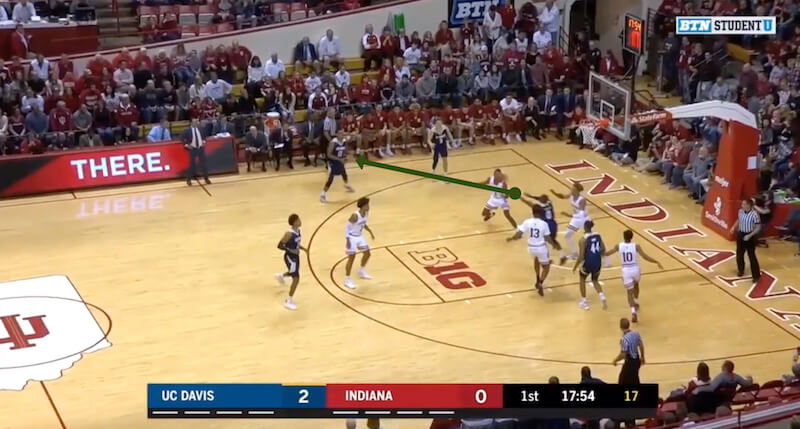 He's able to get the shot off with no hand in his face and connects to put the Aggies up 5-0 early: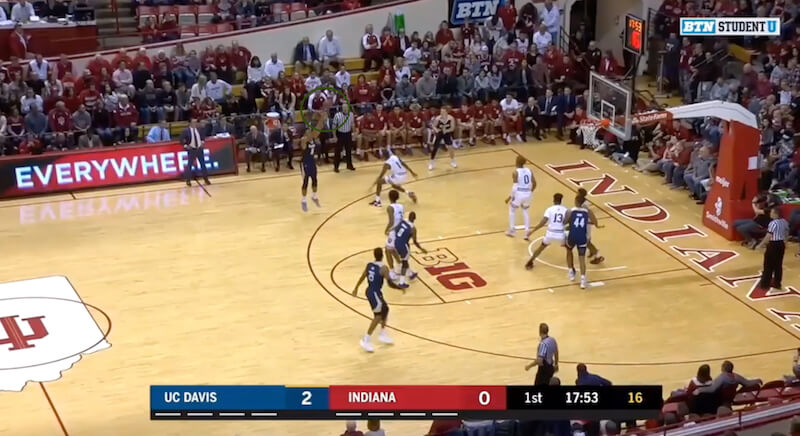 The initial advantage the Aggies gained on the right wing allowed for this open look on the weak side.
Video:
Continue to page 2 to see another Shorts baseline drive:
Filed to: UC Davis Aggies