Now in the second half and the Hoosiers down five, we're back at it here again: Shorts receives the ball on the right wing and Garrison comes up for the ball screen: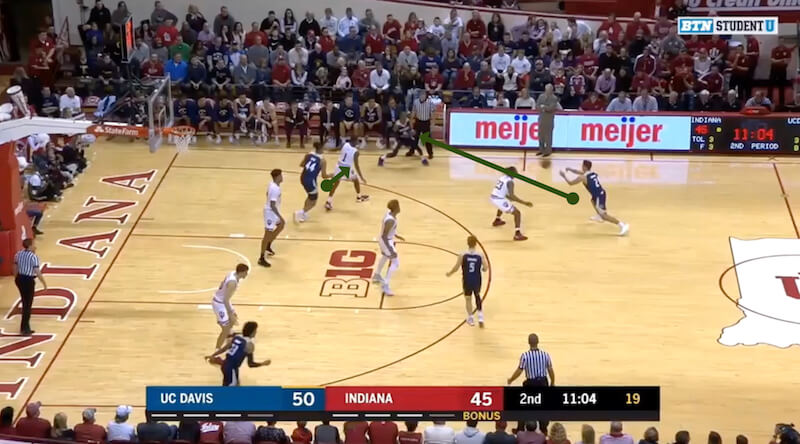 But Indiana's changed up its defense a bit here. Durham positions himself to cut off the baseline drive more and Morgan can then be more free to hedge if Shorts drives towards the middle of the court: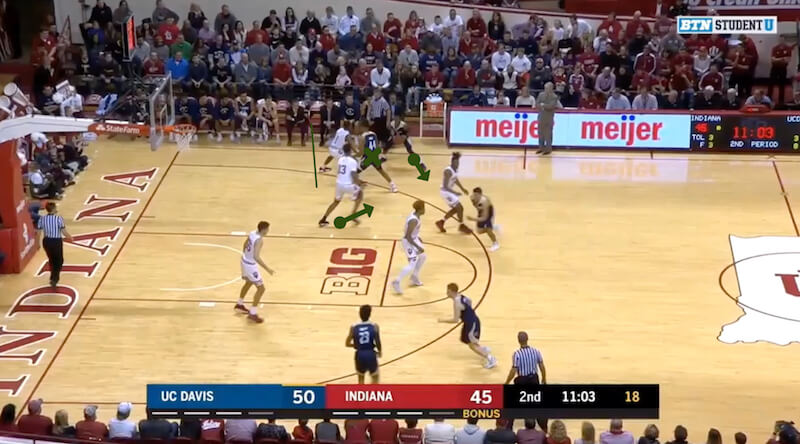 He does and Morgan is there. Durham begins to recover back: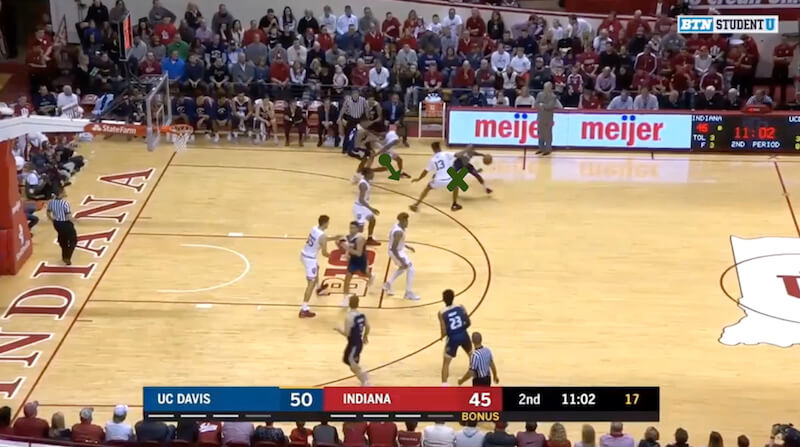 As Morgan heads back to Garrison, he puts his hands up as Shorts tries to put a pass up over the top of him. Morgan deflects the ball: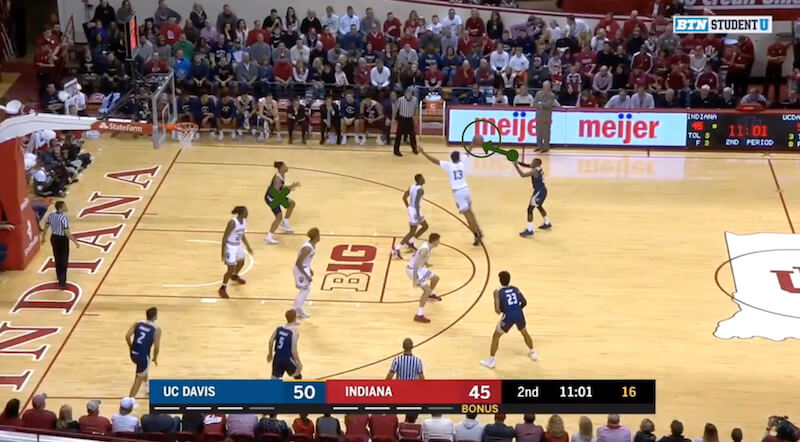 Evan Fitzner picks up the loose ball: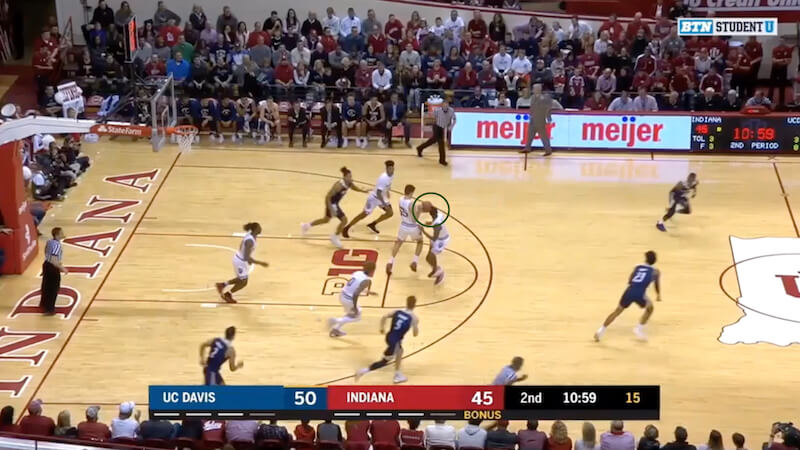 He passes it up to Durham: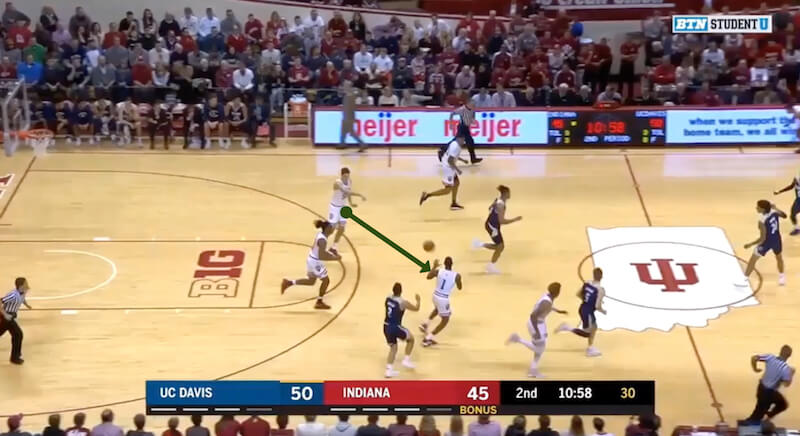 Durham drives through the Aggies defense and is fouled: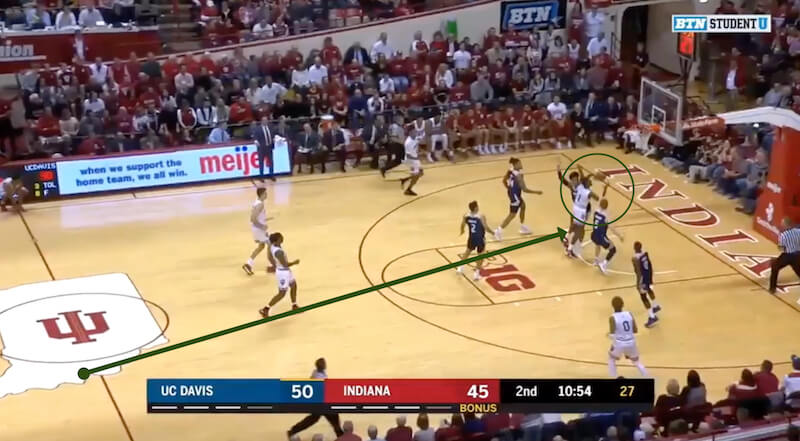 Durham hit one of two at the line.
Max Bielfeldt on the call: "What Juwan Morgan did there was so under appreciated. Returning to the roll man and just putting his hands up. I mean, he didn't even know he was gonna hit the ball, he just put his hands up. You're taught to do that. It's something that easily gets forgotten."
Video:
Continue to page 4 to see a UC Davis shot clock violation:
Filed to: UC Davis Aggies