After Indiana played great defense for the first 22 seconds of this possession, the Aggies are running out of time. So they go back to an old faithful: A ball screen for Shorts on the ring wing: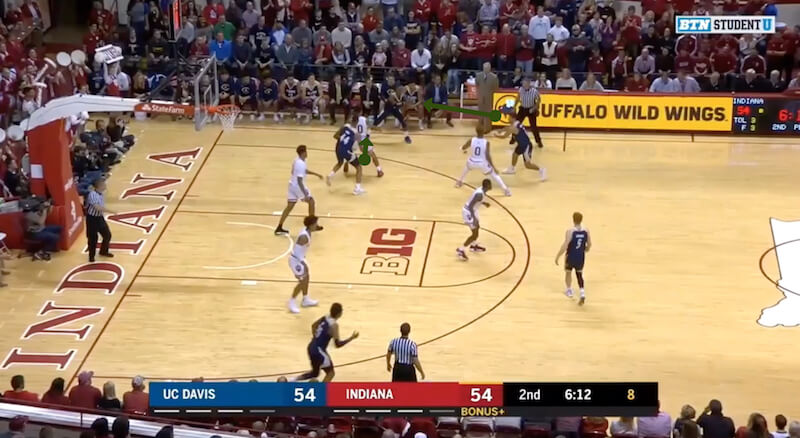 Like Durham before him, Phinisee is conscious of taking away the baseline drive. Morgan shoots the gap: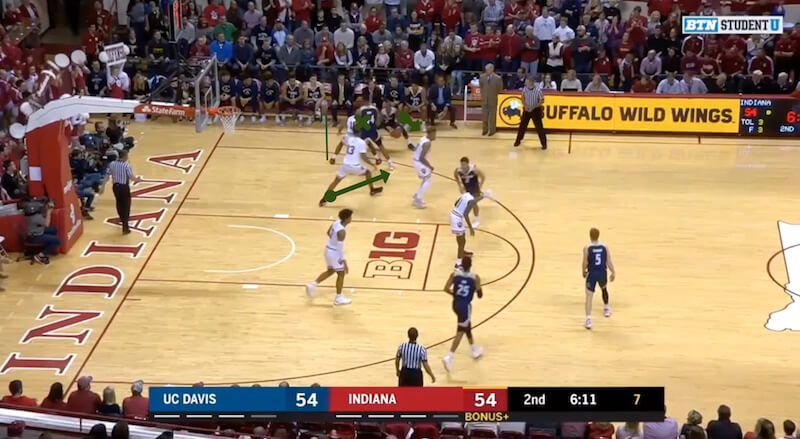 With six seconds left, Shorts has Morgan and Phinisee in front of him and the rest of his teammates don't have great spacing: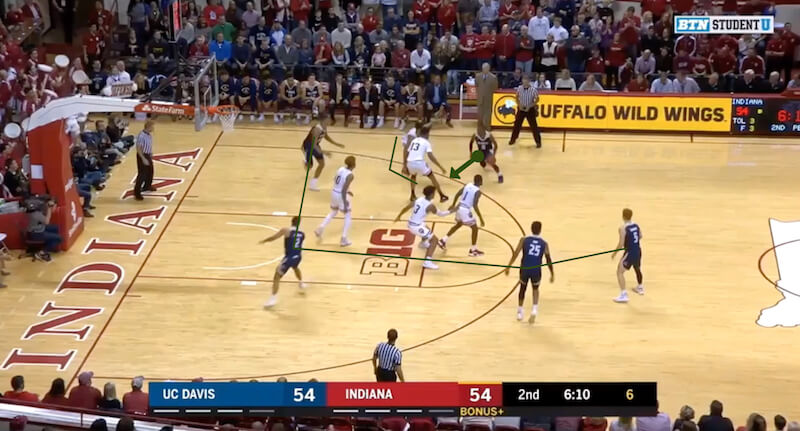 But he's still able to blast through Phinisee and Justin Smith and the entire IU defense is near, leaving him some teammates open on the weak side: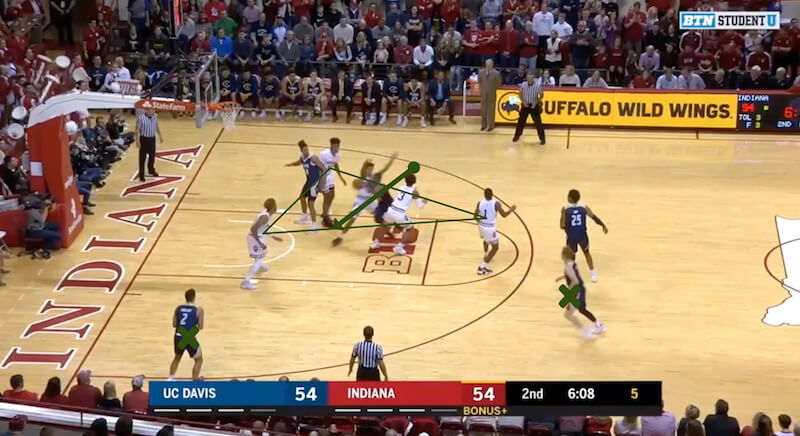 Shorts passes out to Schneider on the left wing as Durham gives chase: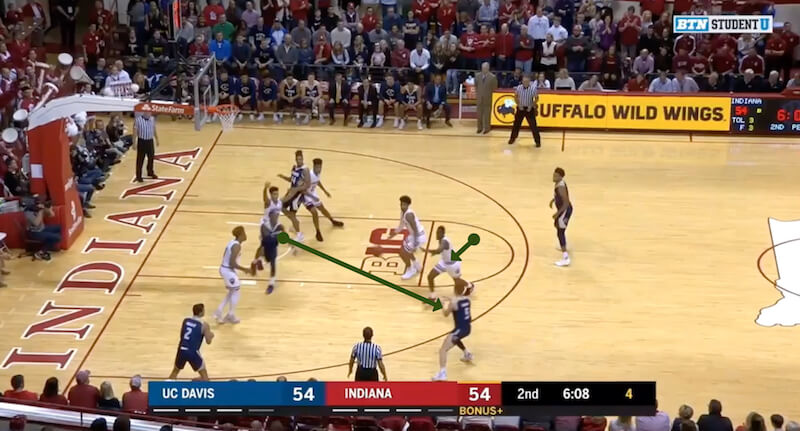 Smith has come over as well, leaving AJ John open up top. But with just three seconds left, Schneider only has one thing on his mind — getting off a shot: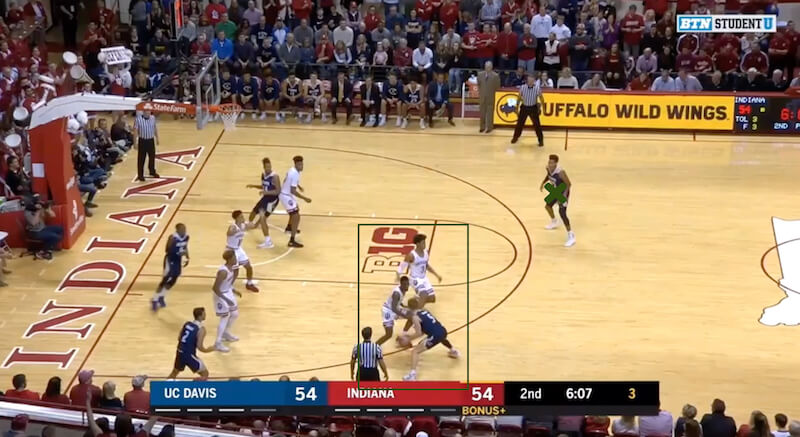 Durham doesn't fall for a shot fake and he's all over him. Smith has recovered back to John: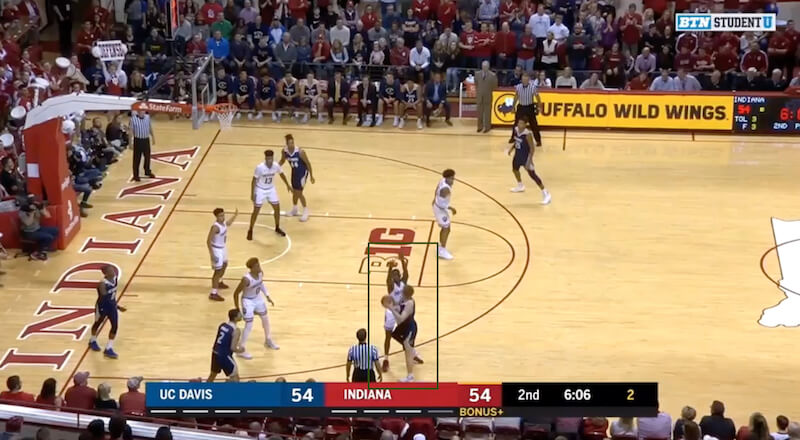 Schneider hoists up a heavily-contested shot: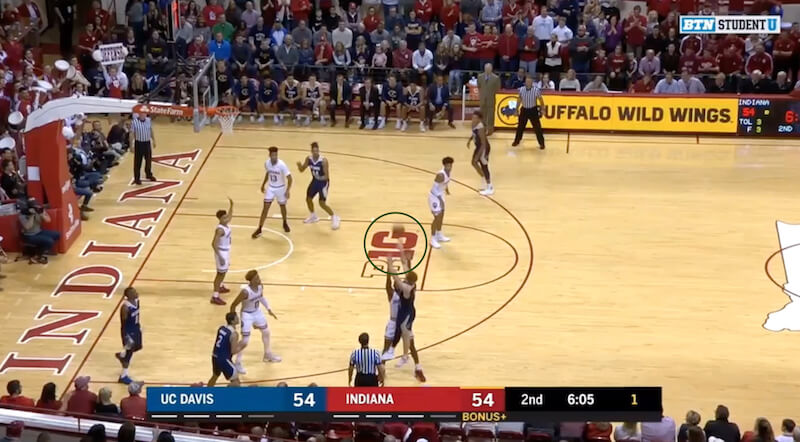 It doesn't even hit the rim. Morgan recovers as the shot clock goes off. IU ball: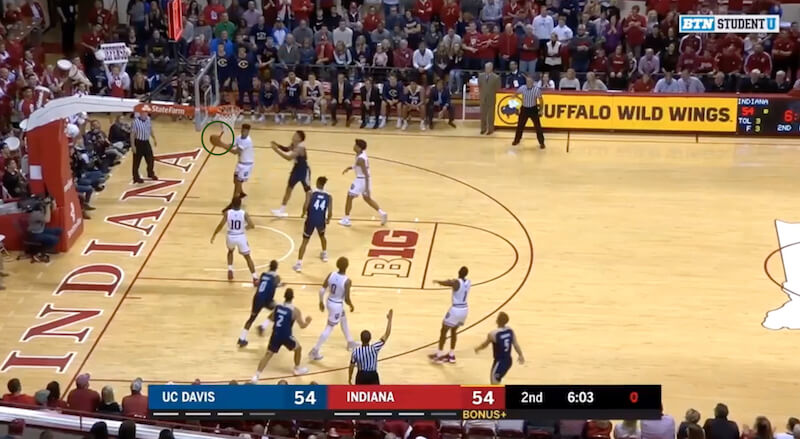 Just a heck of a defensive possession from the Hoosiers here.
Video:
Filed to: UC Davis Aggies