Preseason Bracketology: 1-4 Seeds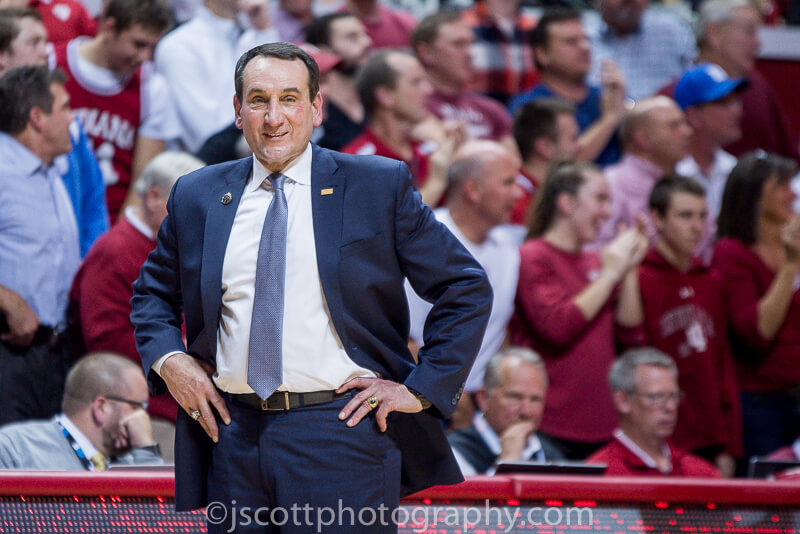 Here are the final sixteen teams in my preseason field. Once again, the ACC is well-represented with four teams, but the SEC also checks in with four schools. Tomorrow I'll put together the bracket and share a few quick thoughts on the teams that just missed the cut.
(Previously: 13-16 seeds, 9-12 seeds, 5-8 seeds)
4 Seeds
Mississippi State – The Bulldogs got off to a 13-1 start thanks to a soft non-conference schedule, and even though they went 9-10 over the remainder of the regular season, they still finished 9-9 in the league and won three games in the NIT. Most of the key pieces of that team are back, led by Quinndary Weatherspoon, who averaged 14.4 points, 6.0 rebounds, 3.3 assists, and 1.4 steals as a junior. His 3-point shooting dropped off dramatically from what he showed during his first two seasons, so a rebound to his old form would give the MSU offense a nice boost. Five other returnees averaged between 7.8 and 10.9 points, including leading rebounder and shot-blocker Aric Holman and leading assist man Lamar Peters. Ben Howland adds a few interesting newcomers, including Top 100 recruits Reggie Perry and Robert Woodard. As you would expect, Howland has helped the defense make strides during his three years in Starkville, but the offense needs to improve its long-range shooting and take a bit better care of the basketball if the team is going to reach its potential.
Oregon – Even with three double-digit scorers gone, the Ducks are a popular pick to win the Pac-12 this season, though I'm not sure if that says more about Oregon or the overall quality of the league. Either way, there are plenty of reasons to like this team. First, they add a strong recruiting class with three Top 50 players, led by center Bol Bol. He's former NBA player Manute Bol's son, and while he's dripping with potential, nearly every evaluation I've seen or heard mentions questions about his motor and consistency. Forward Louis King gives Coach Dana Altman another Top 20 player to work with, and Will Richardson is the freshman to know in the backcourt. Payton Pritchard (14.5 ppg, 3.8 rpg, 4.8 apg, 1.4 spg) led the team in scoring and assists last season, also knocking down over 41 percent from deep. Sophomores Victor Bailey, Jr. (6.7 ppg) and Kenny Wooten (6.4 ppg, 4.5 rpg, 2.6 bpg) both logged key minutes last season and should assume larger roles in their second year with the program. Former Georgetown forward Paul White scored nearly 10 points per game last while posting a strong 122.4 offensive rating. Coming off of a 33-win season in 2016-17, the Ducks took major steps back on both ends of the floor. The adjusted offensive efficiency dropped outside of the Top 25 for the first time since 2012-13, and some of the departures may prove to be addition by subtraction in that regard. Defensively, they experienced a precipitous drop as well, but Altman's track record has been less consistent there over the course of his eight years in Eugene. The addition of grad transfer Ehab Amin, who led the nation in steals while scoring nearly 17 points per game in 2016-17, should help things on that end of the floor. For now, I'm giving the Ducks the slight edge over Washington to win the Pac-12.
West Virginia – The post-Jevon Carter begins in Morgantown, and while Carter and backcourt mate Daxter Miles, Jr. will be tough to replace, there are a number of key contributors back for Bob Huggins. Shot-blocker extraordinaire Sagaba Konate (10.8 ppg, 7.6 rpg, 3.2 bpg) will be back to anchor the paint, and he'll be joined by Esa Ahmad (10.2 ppg, 5.5 rpg) in the frontcourt. Guard James Bolden is in line for a significant increase in playing time, but he made the most of his 17.2 minutes per game last year by averaging 8.7 points and connecting on over 40 percent of his 3-pointers. Lamont West (9.4 ppg) should start on the wing, but the point guard spot is the biggest question mark for Bob Huggins. There are multiple guards among the seven new faces on the roster, including redshirt freshman Brandon Knapper, so it will be interesting to watch the Mountaineers early in the season to see if anyone can seize control at the point. If you are looking for interesting statistical trends, West Virginia has finished first or second in defensive turnover rate the past four seasons and has finished sixth or better in offensive rebounding percentage over that same span. Don't look for the Mountaineers to unseat Kansas in the Big 12, but a second place finish isn't entirely out of the question if everything breaks right.
Virginia Tech – Last season the Hokies knocked off Duke and North Carolina at home and even took down Virginia on the road, but they finished 10-8 in the ACC and closed the season with three straight losses, the last of which came to Alabama in the first round of the NCAA tournament. Replacing the scoring and defense of Justin Bibbs won't be easy, but virtually everyone else of note is back for Buzz Williams. Point guard Justin Robinson (14.0 ppg, 5.6 apg) is one of four returning double-figure scorers. He posted a Top 50 assist rate but was also adept at scoring on his own by getting to the free throw line or knocking down 3s at a near 40 percent clip. Ahmed Hill and sophomore Nickeil Alexander-Walker both scored at least 10.6 points per game and connected on at least 39 percent from long range for a team that finished 31st nationally in 3-point shooting. In the frontcourt, Kerry Blackshear, Jr. and the versatile Chris Clarke both returned from injury last season to combine for 20.7 points and 12.2 rebounds per game. Clarke was recently suspended indefinitely, leaving his status up in the air as the season begins. Freshman Landers Nolley II is the highest rated newcomer, although the Hokies also get Ty Outlaw back after he missed last season with a knee injury. Virginia Tech should boast one of the nation's best offenses, but with Blackshear the only projected rotation player taller than 6-foot-7, they could struggle to improve defensively. I have them slotted fourth in the ACC at the top of the second tier.
3 Seeds
Kansas State – A surprising run to the Elite Eight, which was aided by the UMBC upset of top-seeded Virginia, may well have saved Bruce Weber's job, but with virtually everyone back from that team, K-State has been picked by most to finish second in the Big 12. That doesn't seem like a stretch with the inside-outside combination of Dean Wade (16.2 ppg, 6.2 rpg) and Barry Brown, Jr. (15.9 ppg, 3.2 apg, 1.8 spg) leading the way. Wade is a versatile big man who posted terrific numbers in a variety of categories, leading to a stellar 123.3 offensive rating. Brown was less efficient, due in part to shooing just under 32 percent from long range, but he's adept at getting to the line and is a tremendous defender. Senior point guard Kamau Stokes will run the show once again, while juniors Xavier Sneed (11.1 ppg, 5.1 rpg) and Makol Mawien (6.8 ppg) will round out a veteran starting five. Rebounding is a concern for a team that finished 262nd in offensive rebounding percentage and outside the Top 300 in defensive rebounding percentage, and improvement there would make a defense that finished 21st in adjusted efficiency that much tougher.
Michigan State – The Spartans won their last 12 Big Ten games to finish 16-2 in the league, but their season ended abruptly with a disappointing loss to Syracuse in the second round of the NCAA tournament. While Tom Izzo's club seems like the de facto preseason pick to win the league again based on track record and talent, the gap between MSU and the rest of the league has closed significantly. Juniors Cassius Winston (12.6 ppg, 6.9 apg), Nick Ward (12.4 ppg, 7.1 rpg), and Joshua Langford (11.7 ppg) provide a strong nucleus, and senior Matt McQuaid has shown flashes at times during his career. Winston's offensive numbers were tremendous last season, as he finished second in the nation in assist rate, knocked down 49.7 percent from 3-point range, made nearly 52 percent of his 2-pointers, and drained 90 percent from the free throw line. Ward played less than 50 percent of available minutes as a sophomore, and that can't happen again if MSU wants to win the league. Langford made over 40 percent from 3-point range, but few of his other offensive numbers really stand out. Sophomore Xavier Tillman will take on a significantly larger role in the frontcourt, which will be bolstered by incoming freshmen Aaron Henry and Marcus Bingham, Jr. Without Jaren Jackson patrolling the lane, it's reasonable to expect the Spartans to take a step back defensively, but Izzo's teams have finished outside of the Top 30 in adjusted offensive efficiency just once in the last seven years, which should give the team a high floor. That being said, I have a hard time seeing them play their way into a top two seed.
Auburn – At one point last season, the Tigers were 21-2, but they went just 4-4 in their next eight games, lost their first SEC tournament game, and were blown out by Clemson in the second round of the NCAA tournament. Still, their 2017-18 season was a huge surprise and has them positioned toward the top of the SEC again despite losing a pair of starters to transfer. Point guard Jared Harper (13.2 ppg, 5.4 apg) is among the conference's best, posting a strong assist rate and showing a knack for getting to the free throw line. Bryce Brown will join Harper in the backcourt after finishing second on the team with 15.9 points per game last season, while the frontcourt will be bolstered by the return of Austin Wiley and Danjel Purifoy, both of whom were suspended last season. Pearl has a ton of depth on the frontline with Chuma Okeke, Anfernee McLemore, and Horace Spencer all back in the fold after each posting at least 4.7 points and 4.9 rebounds per game. The Tigers played at one of the nation's fastest paces and will look to do so again this season, but they won't be sneaking up on anyone this time around. Even so, I like them to finish third in a tough SEC.
Villanova – Four double-digit scorers are gone from last year's national champs, but the Wildcats are still the favorite to win the Big East. Forward Eric Paschall (10.6 ppg, 5.3 rpg) is the top returning scorer and will step into the spotlight more after playing a complementary role since transferring from Fordham. Phil Booth (10.0 ppg, 2.9 apg) missed time with a hand injury and saw his production drop off after returning, but he's in line to start as a senior if he can avoid the kinds of injuries that cost him time in each of the last two seasons. Sophomores Collin Gillespie (4.3 ppg) and Dhamir Cosby-Roundtree (3.1 ppg) are the other two returnees of note, and both should see a large jump in playing time. Jay Wright adds a trio of recruits ranked in or around the Top 50, including point guard Jahvon Quinerly who may get the first crack at replacing Jalen Brunson. Fellow freshman Cole Swider is a 6-foot-9 forward who can help spread the floor due to his reliable shooting stroke, which should fit in nicely given Villanova's penchant for shooting the three. The other notable newcomer is Albany grad transfer Joe Cremo, who posted 17.8 points, 4.1 rebounds, and 3.8 assists last year. He gives Wright another shooter as well as a guy with valuable experience for a team that has no impact upperclassmen outside of Paschall and Booth. The Wildcats won't be quite the juggernaut they were a year ago, but a number of other Big East teams should take a step back as well. They're still my pick to win the league, and if things gel quickly, I could see them earning a two seed when it's all said and done.
2 Seeds
Nevada – The Wolf Pack won 29 games last season, including a pair of close victories in the NCAA tournament against Texas and Cincinnati, but they were knocked out by Loyola Chicago in the Sweet Sixteen. Just four key contributors return from that team, but Coach Eric Musselman will augment the attack with a slew of transfers. Caleb Martin led the team in scoring at 18.9 points per game and also grabbing 5.4 boards and shooting 40 percent from deep, while twin brother Cody finished third in scoring (14.0), second in rebounding (6.3), and first in assists (4.7), steals (1.7), and blocks (1.5). Forward Jordan Caroline is a strong rebounder on both ends of the floor and scored 17.7 points per game as a junior, while fellow junior Lindsey Drew (8.1 ppg, 4.1 rpg, 4.3 apg) missed the final 10 games of last season after tearing his Achilles. Expect five transfers to also be in the rotation. Big man Trey Porter averaged 13.2 points and 6.2 boards for Old Dominion last season and looks like the best option to start at center. Guards Corey Henson (14.6 ppg at Wagner), Jazz Johnson (15.8 ppg at Portland), and Nisre Zouzoua (20.3 ppg at Bryant) will compete for minutes in the backcourt, and Omaha transfer Tre'Shawn Thurman posted 13.8 points and 7.8 rebounds per game in 2016-17. And just in case that wasn't enough firepower, freshman forward Jordan Brown is a top 20 recruit and the highest rated player to ever sign with Nevada. With so much talent, distributing minutes will be challenging for Musselman, but that's a good problem to have. Nevada ranked seventh in adjusted offensive efficiency last season and should be similarly potent this year, but it's worth noting the Wolf Pack finished outside the top 100 on defense. If there's any reason for concern, that would be it, but Nevada should still be stacking wins all winter long.
North Carolina – The Tar Heels lost just two key contributors but Joel Berry II and do-it-all forward Theo Pinson combined to average 27.4 points, 10.0 rebounds, 8.3 assists, and 2.3 steals last season. Two incoming freshmen will get first crack at replacing them with Coby White sliding in at the point and Nassir Little doing the same at small forward. White set the North Carolina high school scoring record, so the transition to point guard might be rocky at times, while Little is a top five recruit who was named the MVP of both the McDonald's All-American and Jordan Brand Classic games. Three double figure scorers return as well, led by All-American candidate Luke Maye, who averaged a double-double last season and knocked down 43 percent of his shots from long range. Cameron Johnson (12.4 ppg, 4.7 rpg) missed time due to injury after transferring from Pitt, and his medical track record is getting to be pretty lengthy. Senior Kenny Williams had his best season as a Tar Heel last year, scoring 11.4 points per game and shooting 59.2 percent on 2s and 40.2 percent on 3s. Sophomore big men Sterling Manley (5.4 ppg, 3.6 rpg) and Garrison Brooks (4.5 ppg, 3.5 rpg) both produced in limited minutes as freshmen and will see expanded roles this season. If White can excel at the point, the Heels could win the ACC title, but even if he struggles a bit initially, I still think they belong in the ACC's top tier with Duke and Virginia.
Tennessee – Auburn wasn't the only overachiever in the SEC last season, as the Volunteers were projected to finish in or near the league's basement but wound up sharing the regular season title with the Tigers. Nearly everyone is back in Knoxville for a team expected to challenge for a second straight crown – what a difference a year makes. SEC coaches voted Grant Williams the player of the year last season after he averaged 15.2 points, 6.0 rebounds, and 1.3 blocks, and he'll be flanked in the frontcourt by senior Admiral Schofield, who led the team in rebounding and finished second in scoring at 13.9 points per game. There is a strong nucleus in the backcourt as well with point guard Jordan Bone (7.3 ppg, 3.5 apg), Jordan Bowden (9.1 ppg), and reigning SEC sixth man of the year Lamonte Turner (10.9 ppg) all back on the roster. Tennessee ranked sixth in adjusted defensive efficiency thanks to strong 2-point and 3-point defense, and with the same personnel in place, the Vols should be solid on that end of the floor once again. The race atop the SEC between Tennessee and Kentucky should be among the most compelling this year.
Virginia – It's unfortunate that all anyone will remember about Virginia's 2017-18 season is that they became the first one seed to lose to a 16, but the Cavaliers parlayed the nation's most efficient defense into a 31-2 regular season record, a 17-1 mark in the ACC, and a sweep of the league's regular season and conference tournament titles. Devon Hall and Isaiah Wilkins are gone, but the backcourt duo of Kyle Guy (14.1 ppg) and Ty Jerome (10.6 ppg, 3.9 apg) returns. Guy shot nearly 40 percent from long range as a sophomore, while Jerome posted a solid assist rate and directed a team that finished fifth in turnover rate. The late season loss of De'Andre Hunter loomed large in the UMBC loss, but the sophomore wing is back after scoring 9.2 points per game in just under 20 minutes last season and earning ACC sixth man of the year honors. Mamadi Diakite (5.4 ppg, 3.0 rpg) and Jack Salt (3.4 ppg, 4.1 rpg) are solid albeit unspectacular role players in Tony Bennett's system with both shooting at least 57 percent from the field and contributing on the glass. The Hoos received some good news recently, as a waiver was granted to allow Alabama transfer Braxton Key (7.0 ppg, 5.3 rpg) to play this season. It's easy to make Virginia a punchline, but their defensive track record and roster construction suggest the Cavaliers could once again win the ACC and challenge for a spot on the top seed line.
1 Seeds
Duke – All five starters are gone for the Blue Devils, which leaves Marques Bolden and his 3.9 points per game as the team's leading returnee. Javin DeLaurier (3.4 ppg, 4.0 rpg) and Alex O'Connell (3.3 ppg) are the only other returning players who played any meaningful minutes, but Coach K reloaded again with a top recruiting class featuring four Top 15 players. Wing R.J. Barrett was the high school player of the year and the top-rated recruit in the class, and the Canadian posted gaudy numbers during the team's offseason Canadian tour. While Barrett is the highest rated, athletic freak Zion Williamson has garnered more headlines thanks to his ability to make highlight reel plays look effortless. Cam Reddish is yet another McDonald's All-American who can score in bunches, and point guard Tre Jones will try to follow in his brother Tyus' shoes by directing the team to a national title as a freshman. Krzyzewski's newfound willingness to embrace one-and-done players has led to more roster turnover in recent years, but Duke has finished in the Top 10 in adjusted offensive efficiency in each of the last 10 seasons. With so much talent, I won't bet against that trend continuing, so the key will be what this team can do defensively. During that same time span, their defensive efficiency has ranked as high as fifth and as low as 86th, and it will be interesting to see the impact defensively if Coach K chooses to play small with Williamson at the five. Either way, Duke will be battling it out with Virginia and North Carolina at the top of the ACC.
Gonzaga – I had the Zags slotted here before the news came out this week that Killian Tillie (12.9 ppg, 5.9 rpg) will miss around eight weeks with a stress fracture in his ankle. It will be interesting to see how Gonzaga fares without him in the Maui Invitational and in December games against Washington, Tennessee, and North Carolina. I suppose it's possible he returns for the UNC game, but the time table suggests the others are unlikely, which may wind up impacting their seed on Selection Sunday. For now, I'm putting my faith in the ability of Zach Norvell, Jr. (12.7 ppg, 3.9 rpg), Rui Hachimura (11.6 ppg, 4.7 rpg), and a pair of impact transfers. Both Norvell and Hachimura stepped up in key moments in the NCAA tournament, and Rui's numbers are impressive for a guy who played just over 20 minutes per game last year. Guard Geno Crandall joins the team as a grad transfer after averaging 16.6 points, 4.3 rebounds, 3.6 assists, and 2.1 steals for North Dakota while also shooting over 41 percent from deep. His arrival should take a bit of the pressure off of Josh Perkins (12.3 ppg, 5.3 apg) and will allow Perkins to play off the ball a bit more. The other transfer of note is Brandon Clarke, who sat out last season after leaving San Jose State, where he scored 17.3 points per game to go with 8.7 rebounds and 2.6 blocks. At full strength, this team has a chance to be the best Gonzaga has had, but the injury to Tillie is a tough blow this early in the season. The Bulldogs should once again cruise through the WCC, but they'll need to perform well in their marquee non-conference games if they want to land on the one line in March.
Kentucky – Most of John Calipari's best teams at Kentucky have struck a balance between an influx of talented freshmen and a handful of experienced players, and this year's squad looks to have just that. The incoming class features four top 25 players and one more in the top 40. Point guards Ashton Hagans and Immanuel Quickley will run the show, and Quickley acquitted himself well on the team's offseason trip to the Bahamas by turning the ball over just twice while dishing out 18 assists in three games. Sophomore Quade Green (9.3 ppg) is the projected starter at shooting guard, but freshman Tyler Herro led the team in scoring on the aforementioned Bahamas trip. Forward P.J. Washington (10.8 ppg, 5.7 rpg) is the team's top returning scorer, and his 80.3 free throw rate was good for third in the nation. He'll be joined up front by Stanford grad transfer Reid Travis, who averaged 19.5 points and 8.7 rebounds for the Cardinal last season. His decision to transfer came as a surprise, but his move to Lexington bolsters a frontcourt that added five-star E.J. Montgomery and returns Nick Richards (5.1 ppg, 4.4 rpg). Keldon Johnson provides another scoring option on the wing and was also impressive in the Bahamas. As is always the case with the Wildcats, it may take some time to get roles sorted out with so many talented players entering the fold, but UK has ranked in the Top 25 in adjusted offensive efficiency in all but one of Calipari's nine seasons at the helm despite so much roster churn. I have Kentucky pegged to win the SEC, but the league is as strong as it's ever been with teams like Tennessee and Auburn the most likely to challenge Kentucky for the title.
Kansas – It hasn't exactly been a quiet offseason in Lawrence, so Bill Self and the Jayhawks will assuredly be glad to get back on the court to escape the news off of it. The top three scorers are gone from last season's Final Four team, but many pundits have pegged them as the nation's top team and a safe bet to win a 15th straight Big 12 Championship. Big man Udoka Azubuike is the top returning scorer after posting 13.0 points, 7.0 rebounds, and 1.7 blocks per game while shooting 77 percent from the field as a sophomore. Guard Lagerald Vick (12.1 ppg, 4.8 rpg) seemed to have both feet out the door but wound up returning for his senior season, and Marcus Garrett (4.1 ppg, 3.4 rpg) will have the chance to earn more minutes as a sophomore. Transfers Dedric Lawson, K.J. Lawson, and Charlie Moore sat out last season but are poised to make an impact this year. Dedric averaged 19.2 points, 9.9 boards, and 2.1 blocks for Memphis in 2016-17 and will contend for Big 12 player of the year honors, while his brother K.J. also scored in double figures for the Tigers. Moore posted 12.2 points per game while starting every contest as a true freshman at Cal, but freshman Devon Dotson seems likely to get the first crack at replacing Devonte Graham at the point. Fellow top 25 recruit Quentin Grimes should also start from day one thanks to his size, versatility, and scoring ability in the backcourt. The Jayhawks have won at least 30 games in nine of the last 12 seasons and have established an incredible level of consistency. The talent is there to keep the Big 12 title streak alive and earn a one seed come March.
Follow Andy on Twitter (@andybottoms) for more thoughts on college hoops and to receive an update whenever new brackets are posted.
Filed to: 2018-2019 bracketology