Film Session: Penn State
Indiana used strong offensive rebounding in the first half to build its lead against Penn State on Wednesday night inside Assembly Hall. The Hoosiers have been a great offensive rebounding team all season and currently rank 10th best in the country in that category (38.4 OR%).
We'll take a look at two Hoosiers making their impact on the boards — as well as Penn State's exploitation of Indiana's 2-3 zone — in the latest edition of Film Session:
Curtis Jones brings the ball up the court and hands off to Robert Johnson as Penn State calls for a switch: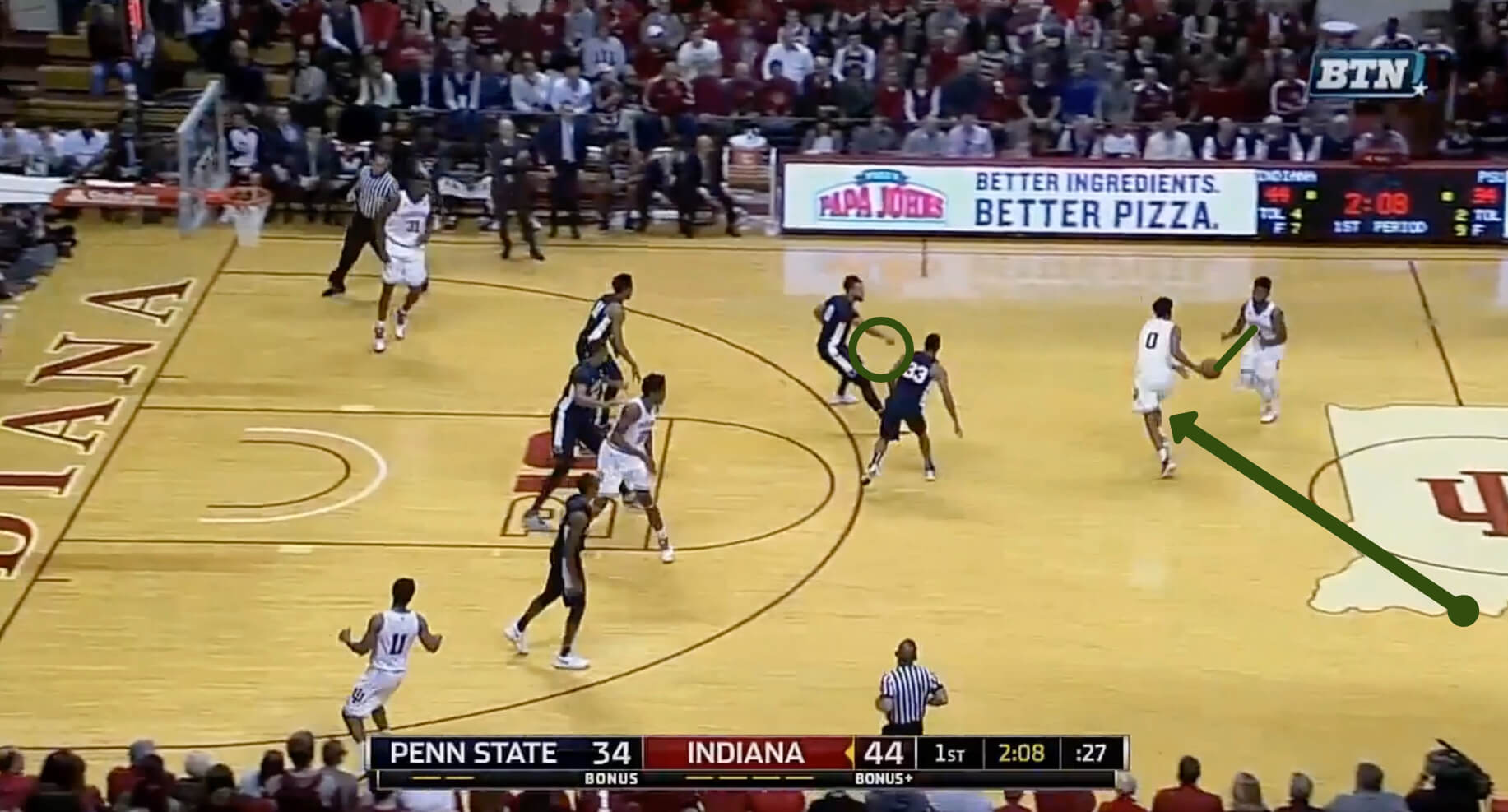 Shep Garner doesn't pick up the switch soon enough and it gives Johnson plenty of room to step in and take an uncontested long 2. Devonte Green is currently unmarked in the left corner: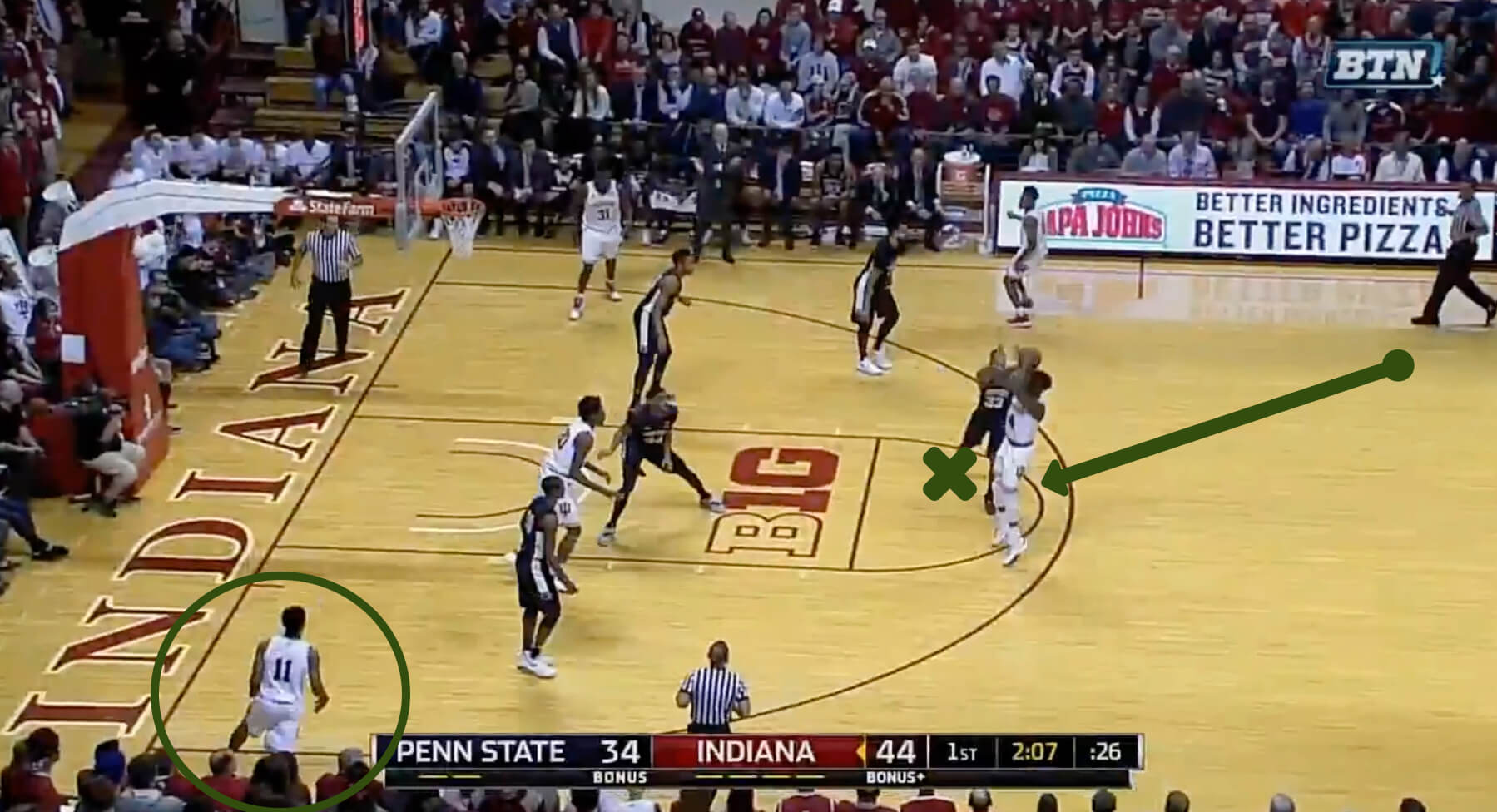 Green sprints in from the left corner on the shot as Tony Carr stands watching the action, not blocking him out: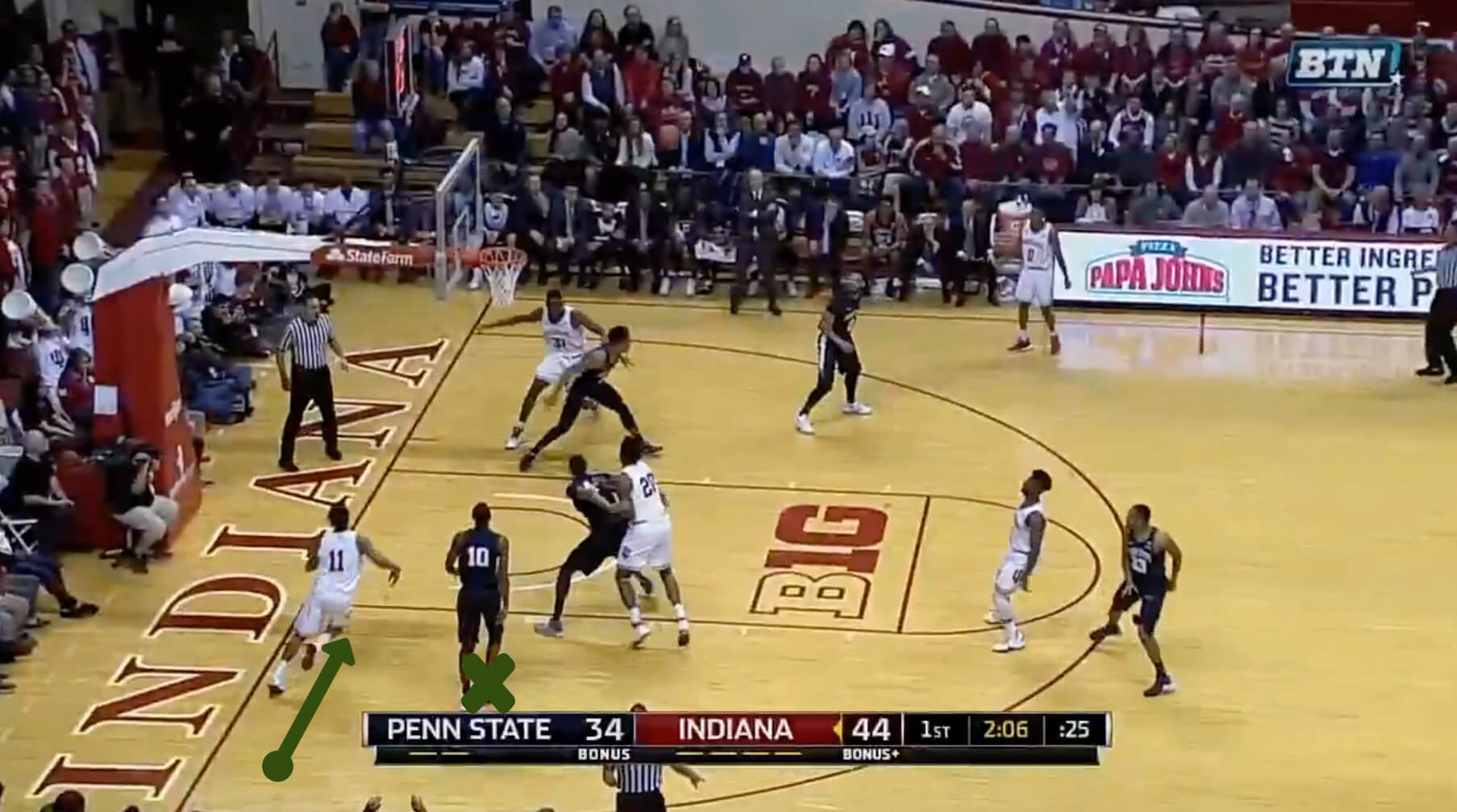 This allows Green the board and quick tip-in, as three Penn State players converge around him: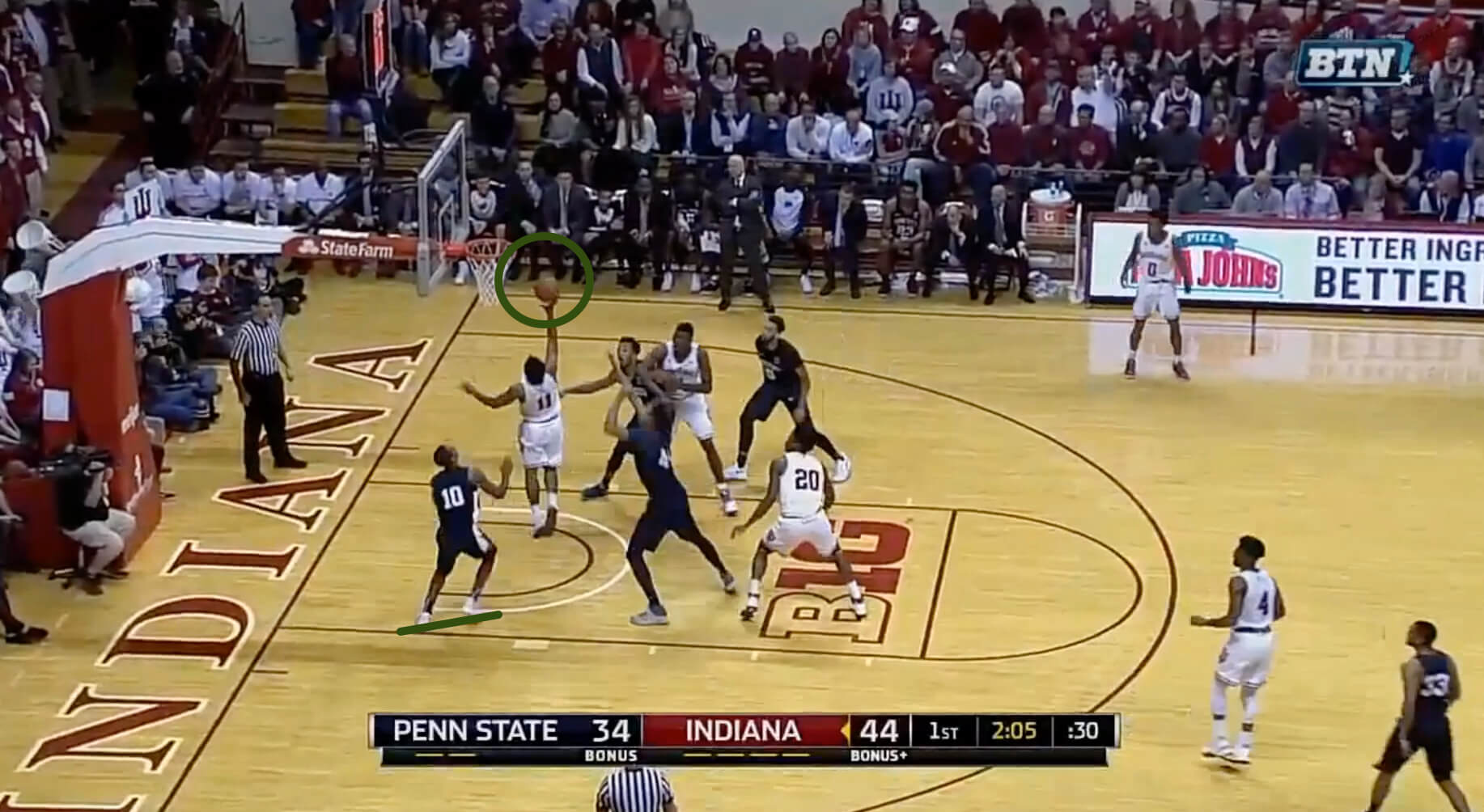 We don't usually talk about Green's rebounding, but he had 10 total in the contest and showed some good instincts and hustle here for these second-chance points.
Filed to: Penn State Nittany Lions