Film Session: Butler
Indiana allowed 1.18 points per possession against the Bulldogs on Saturday evening, its worst defensive performance of the season thus far.
Butler made tough shots. Kelan Martin became unconscious. Still, Indiana did itself no favors on a number of possessions, as the Bulldogs simply beat Hoosier defenders or caught them napping.
We'll take a look at five Butler scores and what went wrong for the Hoosiers during some key stretches of the game in the latest edition of Film Session:
Already on an 8-0 run near the end of the first half, the Bulldogs call a timeout to draw something up for their final possession of the half. After dribbling up top for several seconds to drain some clock, Kethan Savage goes to work, entering the ball to Andrew Chrabascz: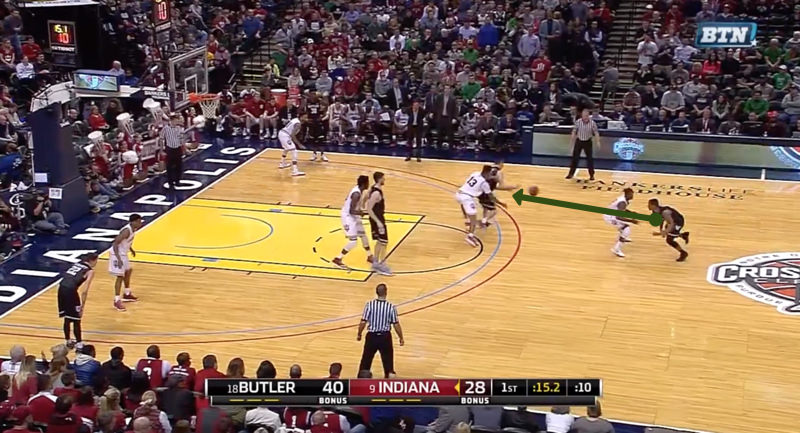 Chrabascz dribbles towards the right corner and Martin appears to be coming his way for a hand off: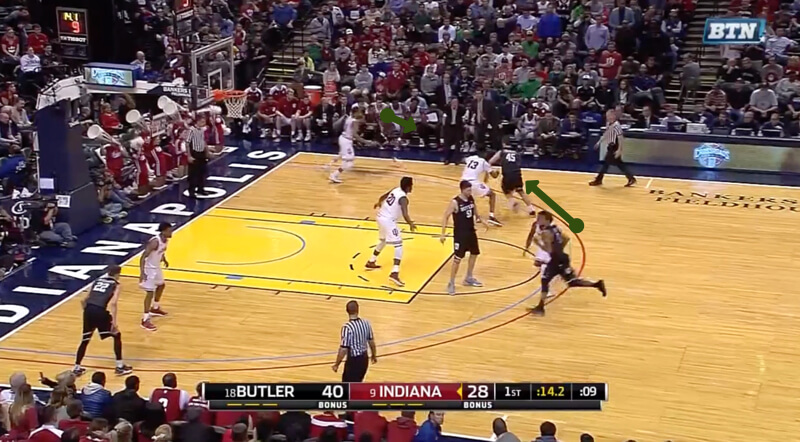 But he ends up back cutting on James Blackmon Jr. and leaves him the dust. Chrabascz makes the pass:
De'Ron Davis comes with the help defense on Martin: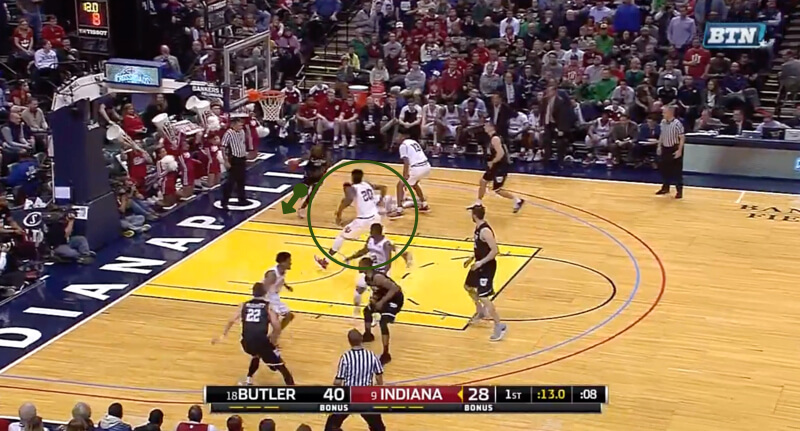 He times the block perfectly and rejects the shot: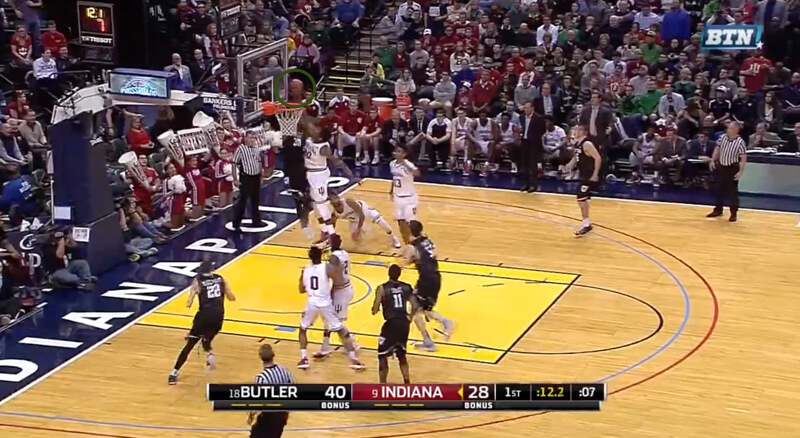 But Martin is able to retain possession: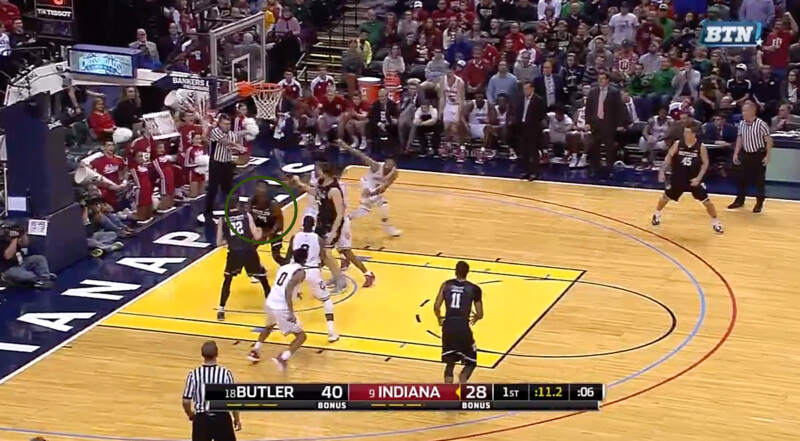 And scores on the other side of the rim: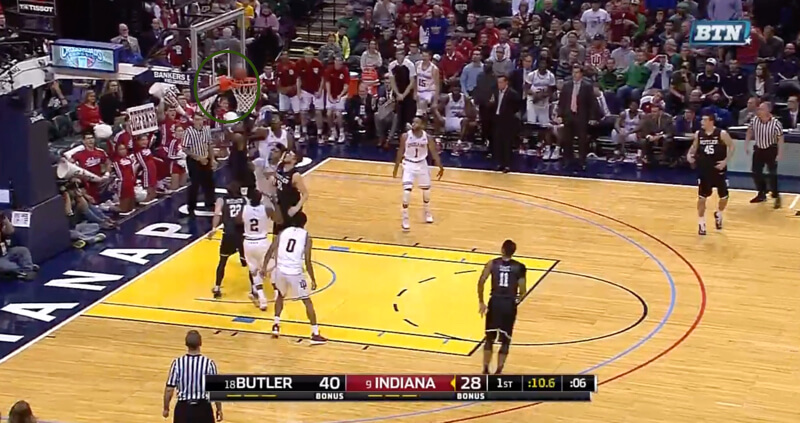 This play out of the timeout put Butler up 14 to enter the half and was part of a 10-0 run to end the first 20 minutes of action.
Video:
Filed to: Butler Bulldogs