At the Buzzer: Indiana 103, Delaware State 56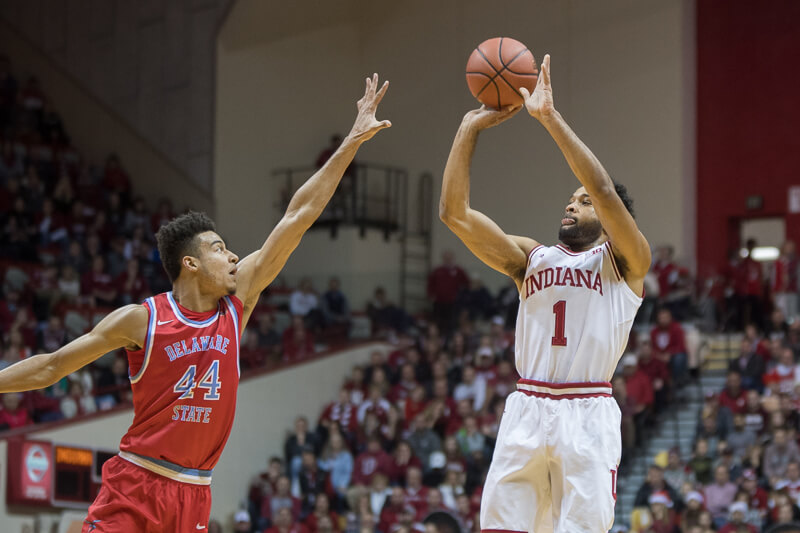 Quick thoughts on Indiana's 103-56 win over Delaware State:
How it happened: This one was over quickly. Indiana wasn't sharp defensively to start, but it didn't matter. The Hoosiers were allowing 1.13 points per possession at the under 12 timeout, but improved as the game moved along. By the final buzzer, Delaware State managed just 56 points and .83 points per possession. Offensively, the Hoosiers tied a season-high with 103 points and scored 1.53 points per possession, a season-high. Four players finished in double figure scoring for Indiana and the Hoosiers hit 11-of-26 from behind the 3-point line for 42.3 percent. All in all, it was what you'd expect from a guarantee game against an inferior opponent.
Standout performance: Junior Robert Johnson turned in another solid all-around performance with 17 points, seven rebounds and six assists in 28 minutes. Johnson was just 2-of-8 on 3s, but 7-of-14 from the field. Sophomore OG Anunoby also deserves a mention as he finished with 19 points, nine rebounds and four blocked shots in 19 minutes.
Statistic that stands out: Indiana turned it over on just 16.3 percent of its possession, its second lowest turnover rate of the season.
Final IU player stats:

Final tempo-free stats: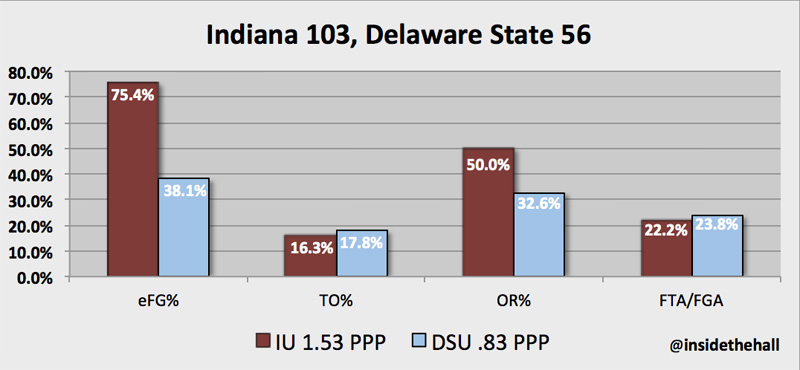 Filed to: Delaware State Hornets