Film Session: Maryland
In its 80-62 victory on senior day, Indiana held Maryland to just six points over the final 10:45 of the first half, allowing the Hoosiers to enter halftime with a 13-point lead (41-28).
And as the second half began, Troy Williams showed up in a big way, scoring 10 of the team's first 12 points which helped Indiana keep that double-digit lead.
We'll take a look at two defensive possessions during the final 10 minutes of the first half as well as two Williams possessions to start the second half in the latest edition of Film Session:
The Terrapins don't have anything going offensively and are left with just 10 seconds left as Melo Trimble tries to get something going with the ball near half court: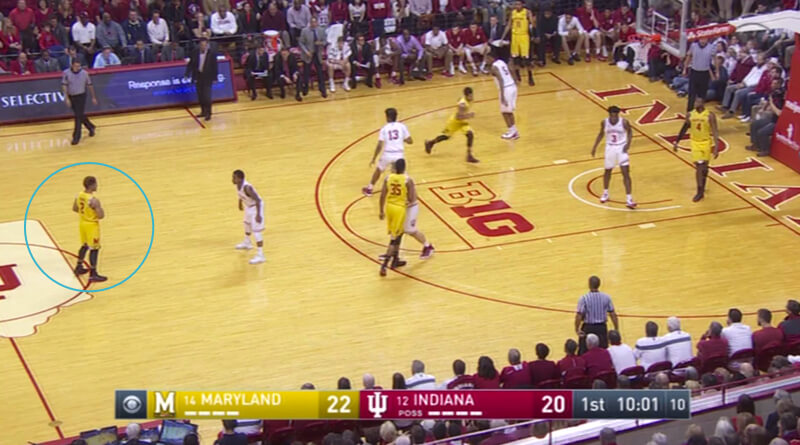 Trimble comes right and Damonte Dodd sets a ball screen on Ferrell for him:
Max Beilfeldt goes into typical ball screen coverage for IU with the high hedge and stops Trimble. Dodd rolls into the paint: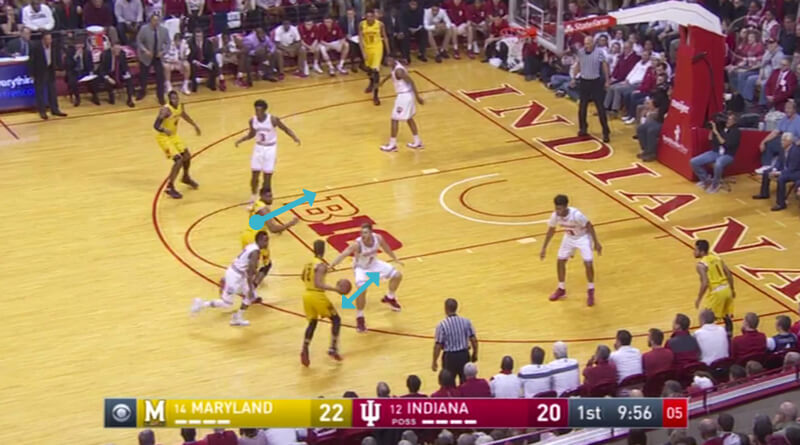 OG Anunoby rotates down to the paint to get a body on Dodd. Trimble and the Terps have just four seconds to get a shot off: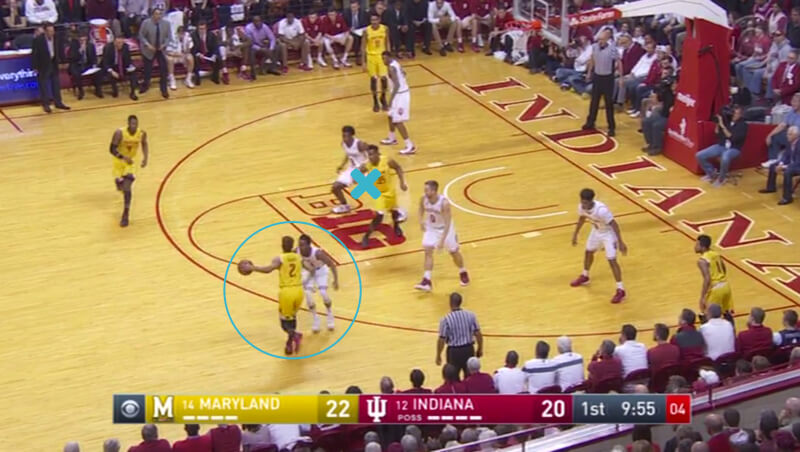 Trimble makes the pass left to Robert Carter and he ball fakes on Anunoby, who has recovered out: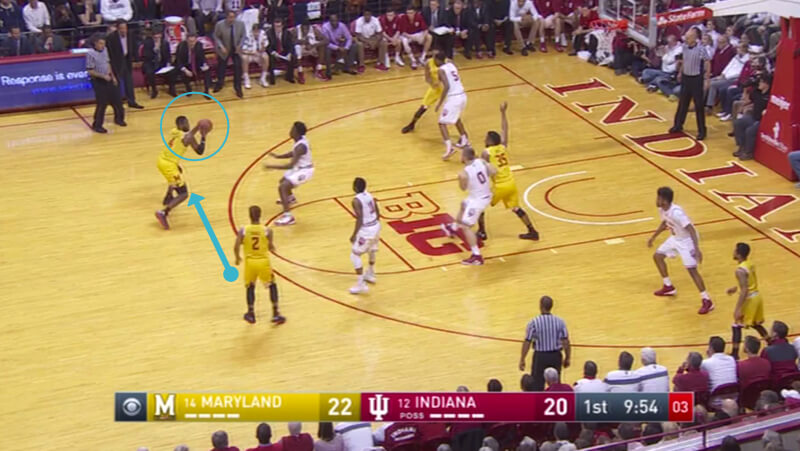 Carter drives to the paint, but has Anunoby and Bielfeldt in his tracks. He opts against a contested shot and passes to Dodd, but he does so with just a second left: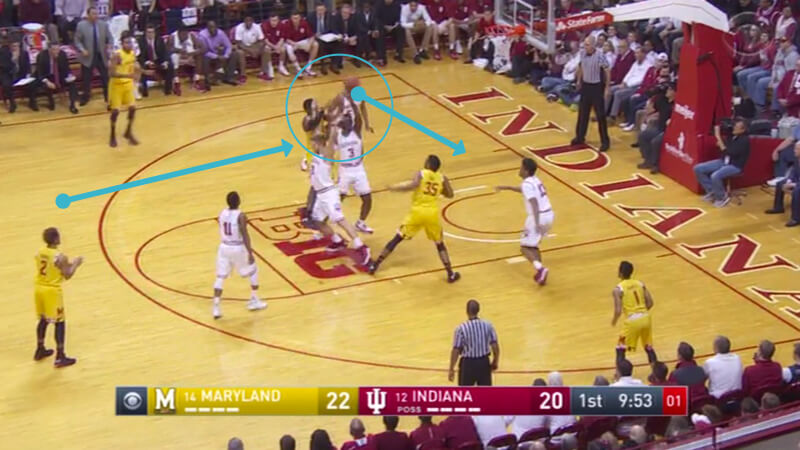 Juwan Morgan is able to knock the ball to the ground as the shot clock expires. IU ball: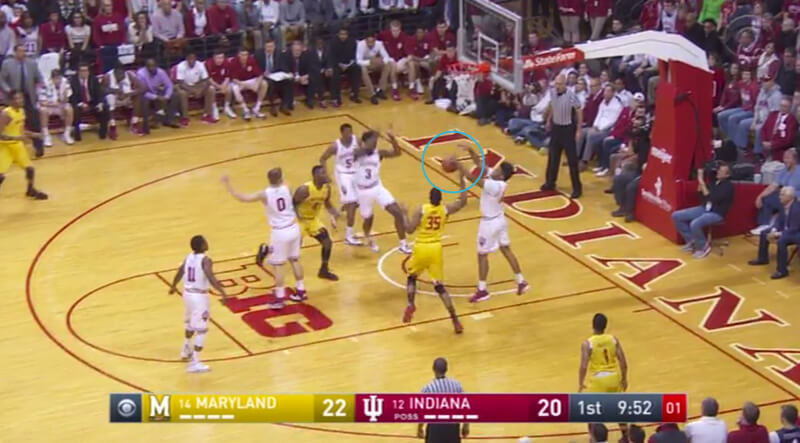 The Hoosiers stuck to their defensive principles over the final 10 seconds of this possession and it was enough to force the shot clock violation.
Video:
Filed to: Maryland Terrapins, Troy Williams