Film Session: Michigan State
In Michigan State's blowout win against the Hoosiers on Sunday afternoon, Denzel Valentine scored 30 points and dished out 13 assists in a dominant performance.
"We let their best players get comfortable," Tom Crean said after the game.
Valentine was particularly deadly against Indiana's ball screen defense as he continually beat the Hoosiers on it no matter how they defended him. Valentine also scored on identical sets at the start of each half.
We'll take a look at four scores and two assists from Valentine in the latest edition of Film Session:
On the Spartans' first half court possession of the game, Valentine sets up on the right block. Over on the left wing, Eron Harris rubs Yogi Ferrell as he heads out to the left wing to get a pass from Deyonta Davis. Ferrell's man, Bryn Forbes, heads to the right block for a back screen on Robert Johnson: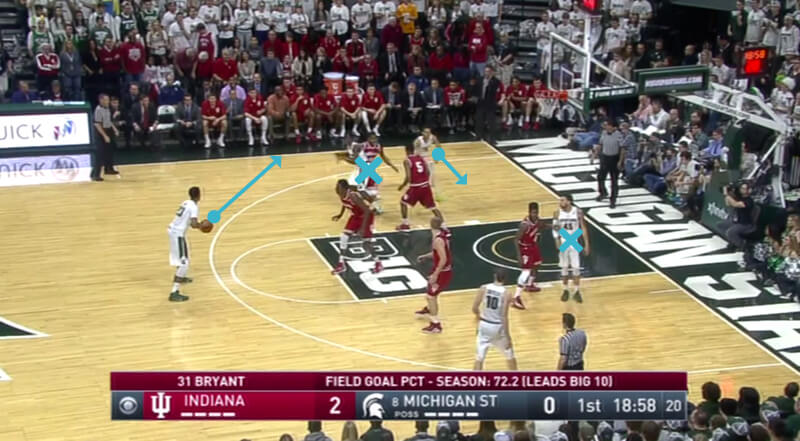 As Harris receives the ball, Ferrell is stumbling to find Forbes and is in a bit of no man's land. Valentine uses the back screen to head to the left block: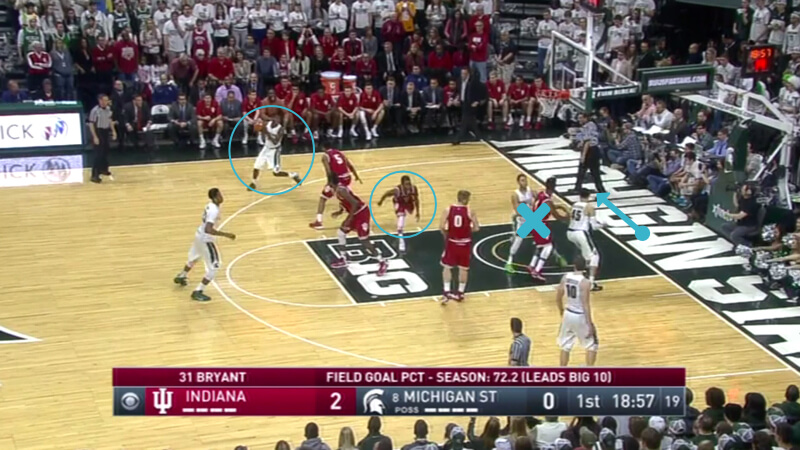 Valentine receives the ball and Ferrell and Johnson aren't close.
He scores Michigan State's first bucket of the contest: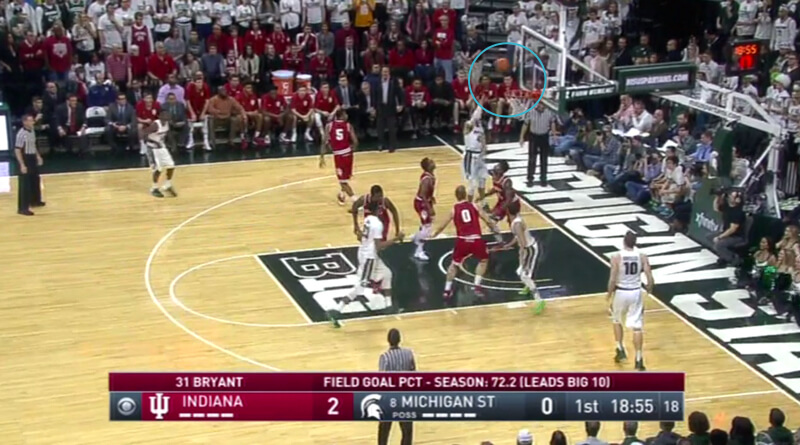 This set is somewhat similar to what the Hawkeyes ran for Jared Uthoff in Assembly Hall last week.
Video:
Filed to: Denzel Valentine, Michigan State Spartans