Film Session: Rutgers
With the game tied early in the second half, Ferrell inbounds the ball to Johnson on the right wing. Bielfeldt starts off on the left high post: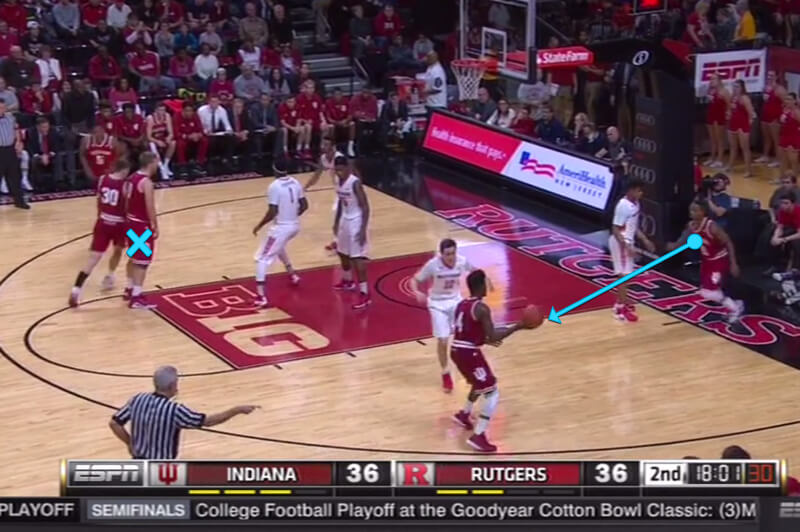 Johnson dumps it down to a posted-up Ferrell as Bielfeldt surveys the scene: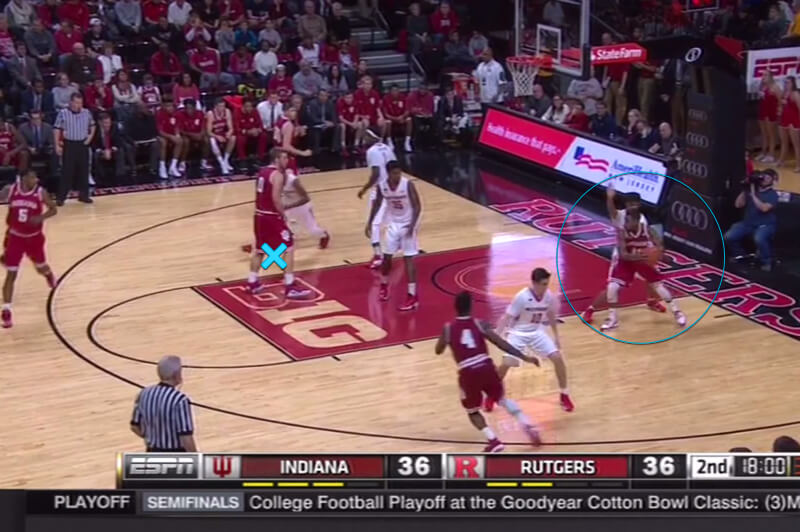 As the shot goes up from Ferrell, it's way off and long. Bielfeldt appears to anticipate this and gets positioned for the carom: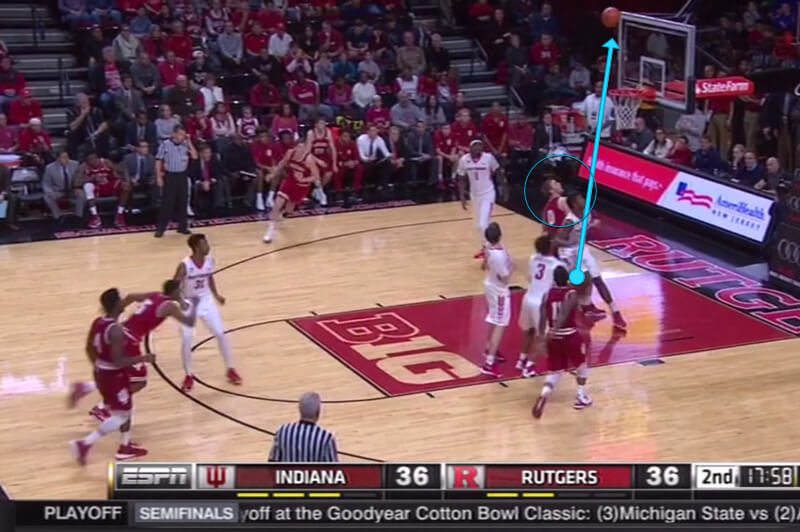 Bielfeldt secures the rebound: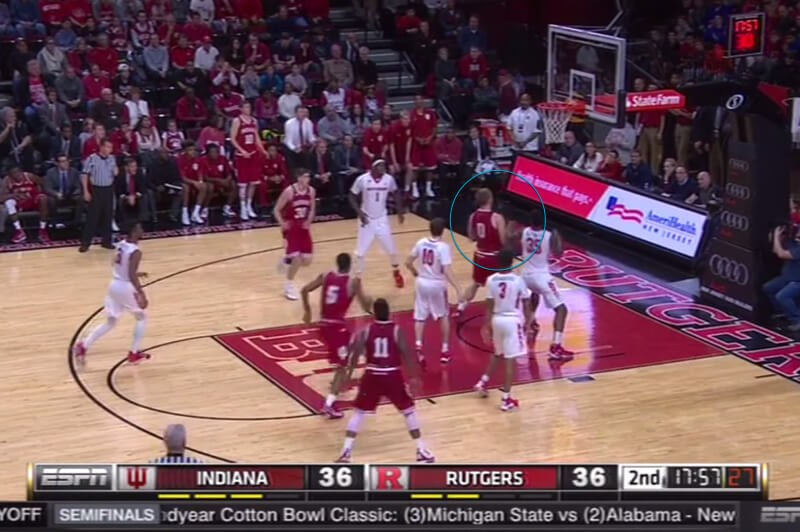 With Lewis near, Bielfeldt uses the basket as a defender and makes a move through the lane to the other side of the hoop. As he does so, Justin Goode fouls him on the way up. Bielfeldt scores and hits at the line for a 3-point play: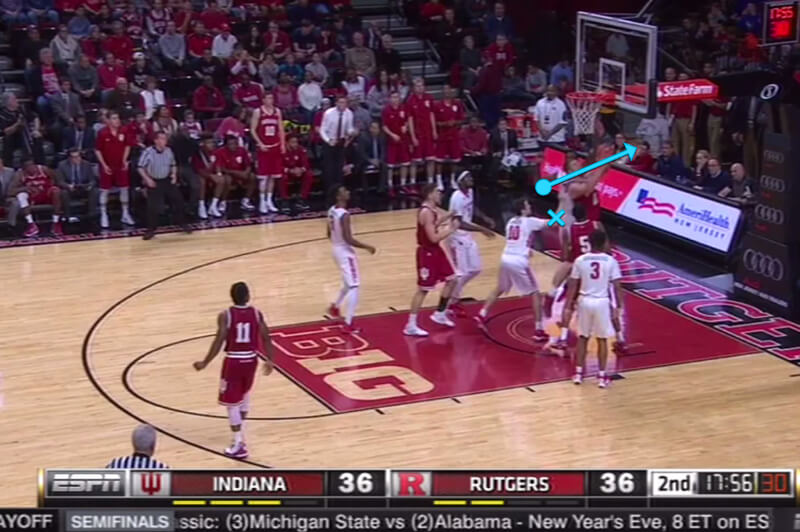 Smart positioning for the rebound and score here by the senior.
Video:
Filed to: Max Bielfeldt, Rutgers Scarlet Knights