Film Session: Morehead State
In Indiana's comfortable win against Morehead State on Saturday night, the Hoosiers played a higher level of defense fans had been craving over the last several games.
Indiana was particularly strong in the first half, as it turned the Eagles over on 46.2 percent of their possessions. We'll take a look at how the Hoosiers got it done in the latest edition of Film Session:
Robert Johnson gets up into the passing lane and knocks the ball loose on the left wing: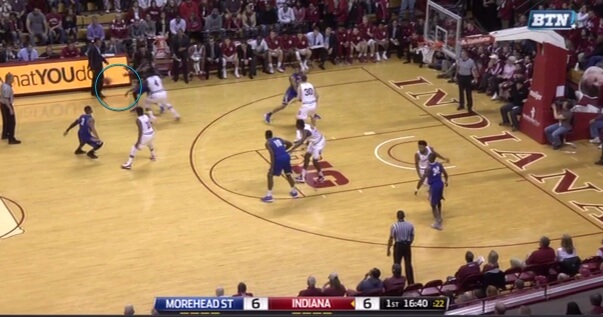 Morehead State is able to recover, but Johnson's poke out of the ball has the Eagles out near half court: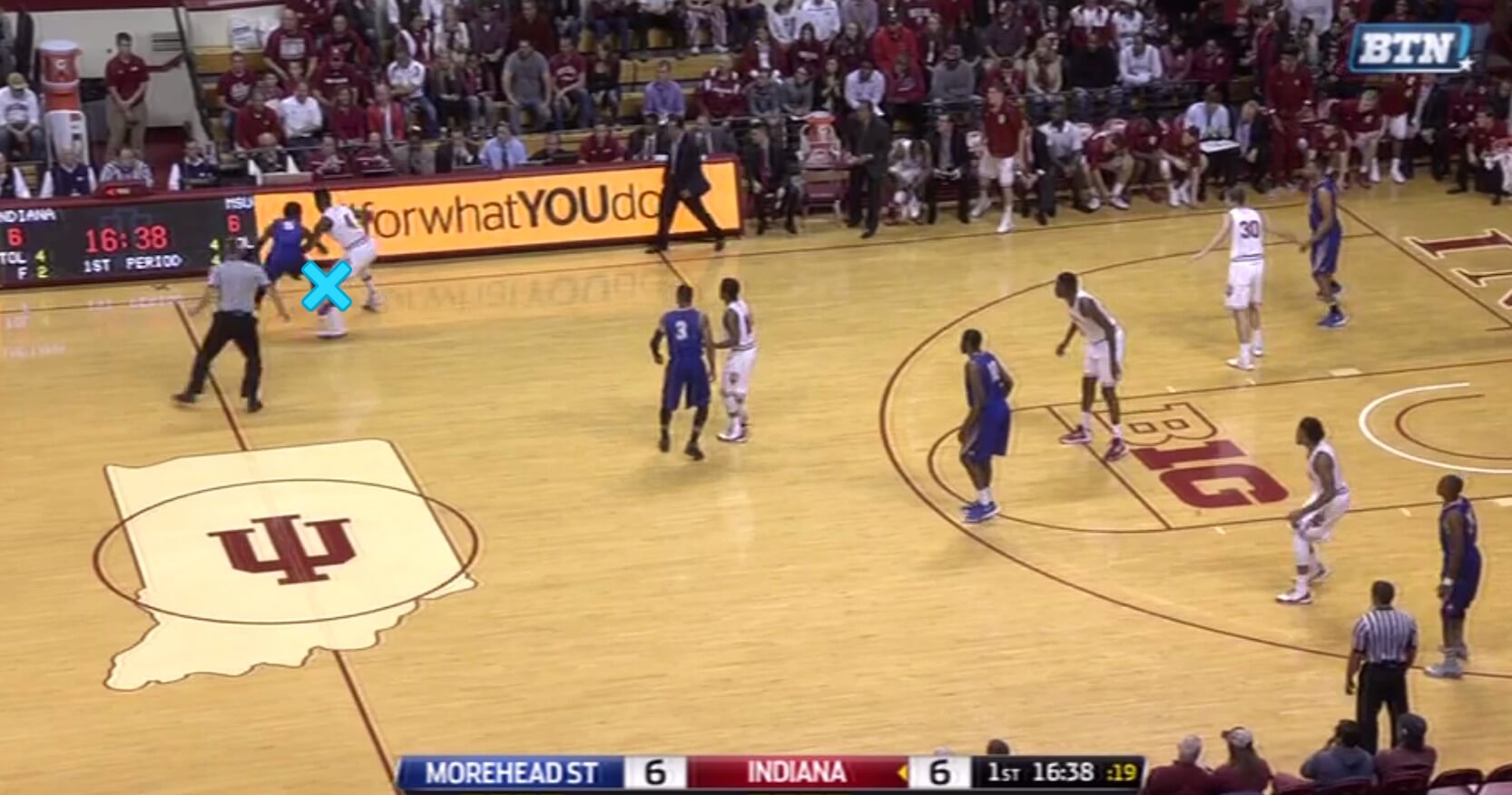 With the ball reversed and just seven seconds left on the clock, Yogi Ferrell sees the ball screen coming and points out to Thomas Bryant where to be: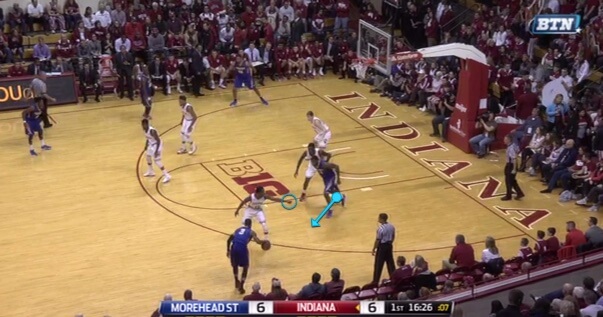 Ferrell's right. Corban Collins goes right and Thomas Bryant is there to stop him from driving down to the right block. But Collins has room to split both of them and does: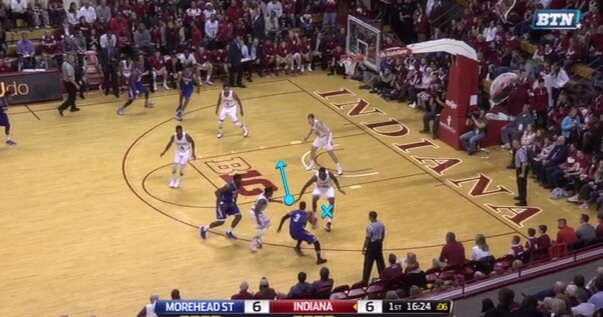 But once into the lane, Johnson is there to rough him up a bit: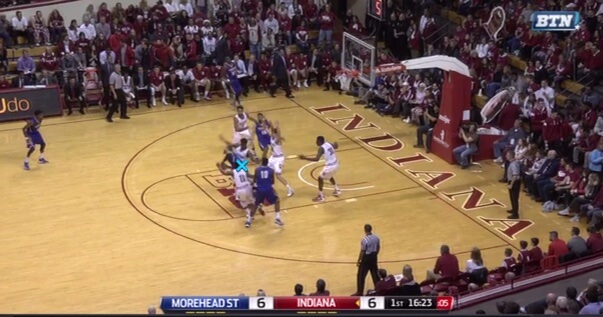 The ball leaks out to the perimeter and James Blackmon Jr. covers the ball. With a man open in the left corner, the pass is made. Collin Hartman sees it and heads out to cover: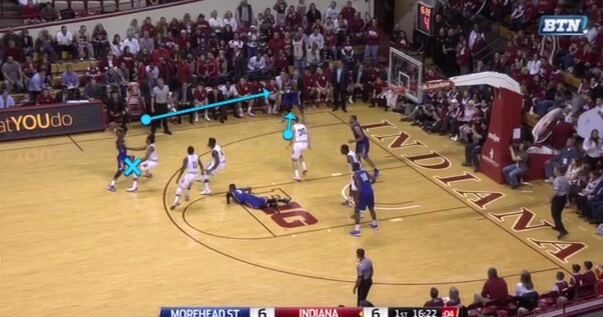 Hartman makes it out there in time and no shot goes up. DeJuan Marrero is open on the left block with just three seconds left on the clock: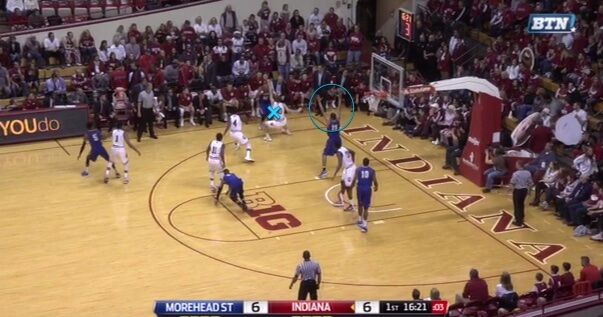 As the drive comes out of the corner instead, Johnson gets a body down to Marrero: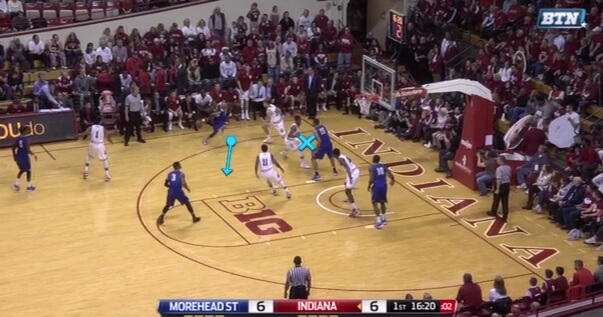 The Eagles get a wild shot up. It doesn't draw iron. Shot clock violation: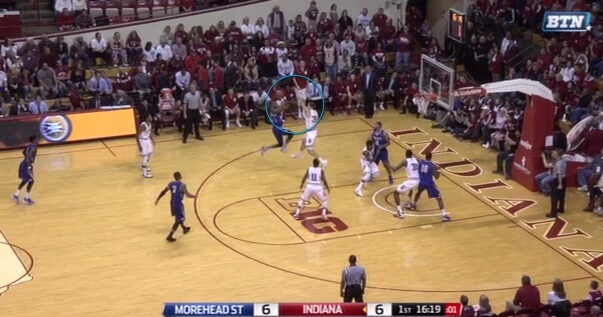 Great play all around here from Indiana. Johnson with the annoyance on the left wing. Ferrell and Bryant with the communication on the right wing. Indiana covering up the perimeter as the shot clock dwindled down.
Video:
Filed to: Morehead State Eagles