Film Session: Michigan State
Indiana's failure to secure the boards and put up enough resistance on the defensive end — no matter how it was set up — was its undoing on Saturday afternoon against Michigan State.
We'll take a look at the rebounding and defensive issues in the second half in the latest edition of Film Session:
Indiana appears to be some sort of a matchup zone — maybe? — with Yogi Ferrell guarding space out on the left wing. As we've seen too often this season, it leaves an opponent wide open as Marvin Clark has plenty of space in the left corner. The ball is passed to Travis Trice up top: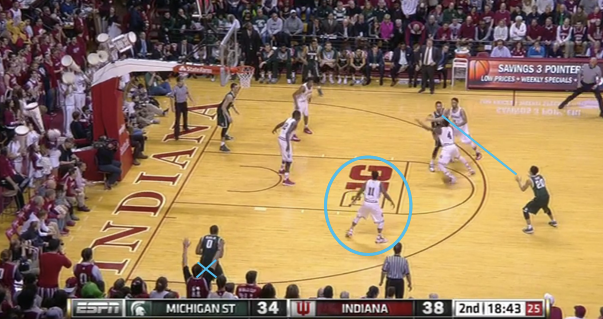 Ferrell pursues and Clark gets even more space: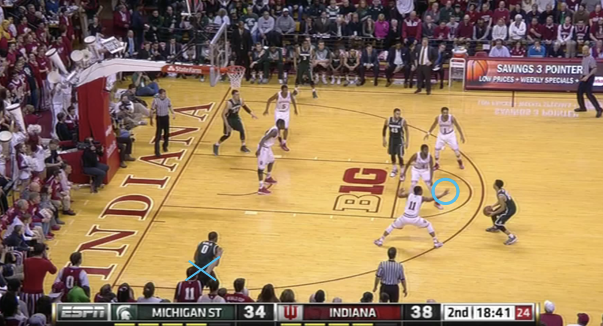 Trice zips the pass into the let corner as Ferrell leaves Trice to cover: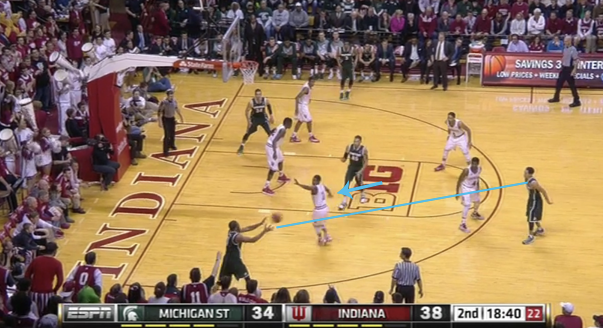 Clark hoists the shot: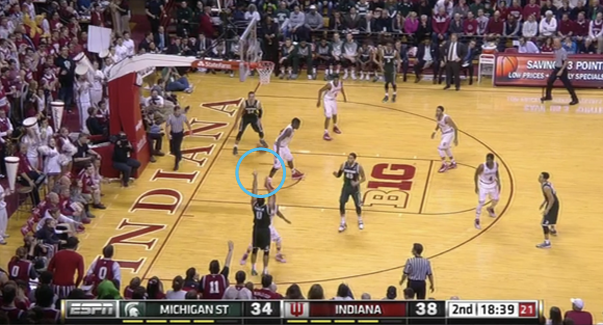 It doesn't fall, but Michigan State grabs the rebound: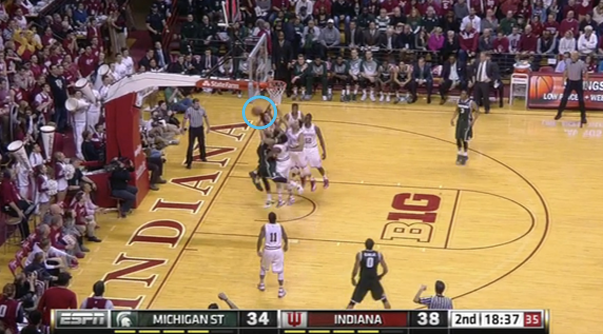 With Indiana's entire defense bunched up down low, Trice is wide open on the perimeter and receives the pass: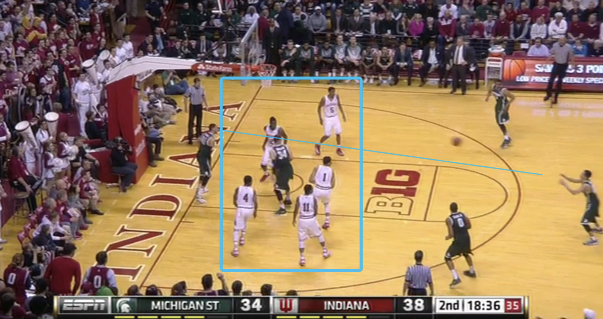 He takes the shot: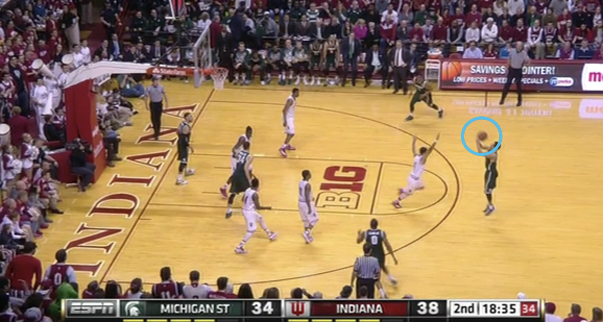 Even though Hanner Mosquera-Perea has position on Gavin Schilling, the long rebound off the 3-point shot attempt is secured by Schilling: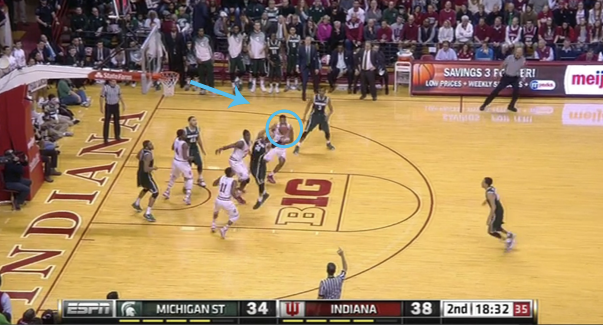 Schilling passes back out to Trice and he comes to the free throw line. Clark is back where he was wide open in the left corner and Trice makes the pass: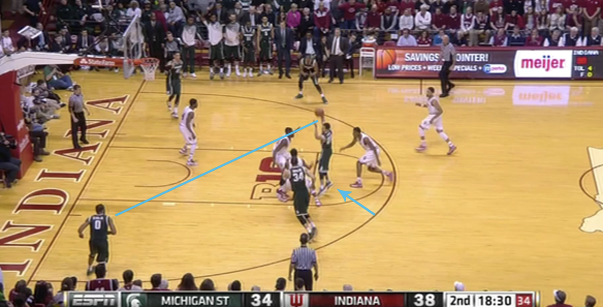 This time Clark is able to connect: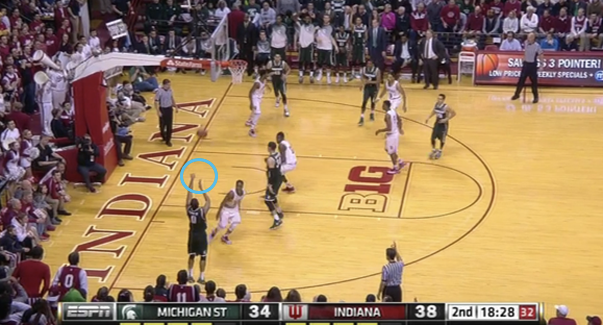 Video:
Three 3-point attempts and two rebounds for the Spartans on this possession. While Michigan State only shot 25 percent from distance (7-of-28), some of them came on possessions when the Spartans were afforded extra shots thanks to their offensive rebounding. So possessions where Indiana could have held them to zero points ended up with them ringing up three.
"When you look back at a game, that's a shot after the rebound that will get you beat," Dan Dakich said on the broadcast. "A lot of times you look at 'ah, we got beat by a last second shot'. Unh uh. You got beat by a guy after an offensive rebound and Marvin Clark knocking in a 3."
Filed to: Michigan State Spartans