Film Session: Michigan State
In a 2-3 zone, Ellis sits in the middle as the ball swings to the right wing: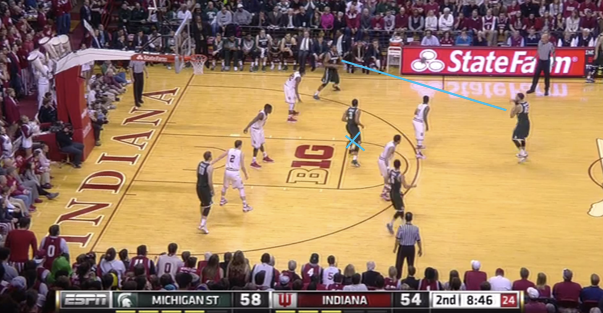 He gets the pass and no one is really around him: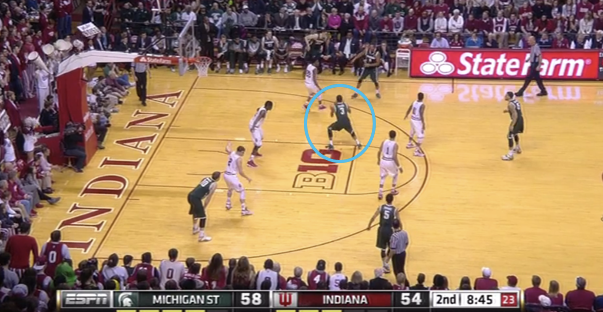 He simply hoists up a 12-footer with no Hoosier leaving their feet to contest the shot. Two points: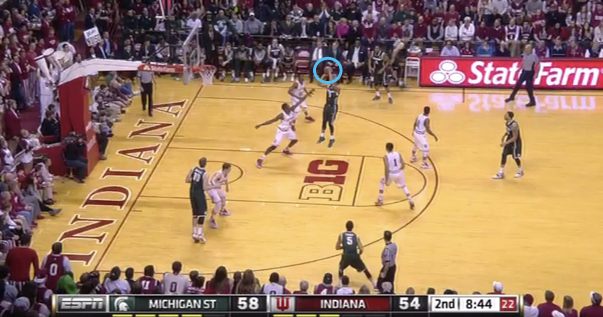 Video:
This is simply too easy. But it's what we've seen from Indiana all year — the opposition getting good looks on wide open shots with no Hoosier near.
Filed to: Michigan State Spartans