Film Session: Michigan State
Michigan State secures the defensive board: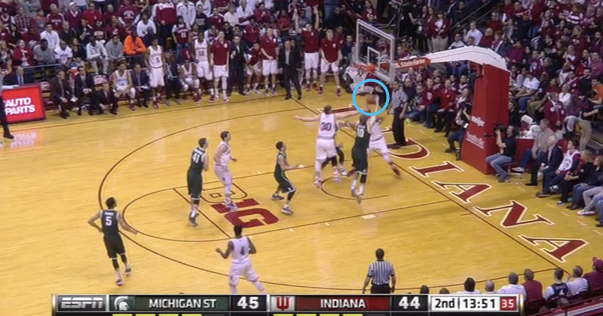 The outlet pass is made and Michigan State is on the run: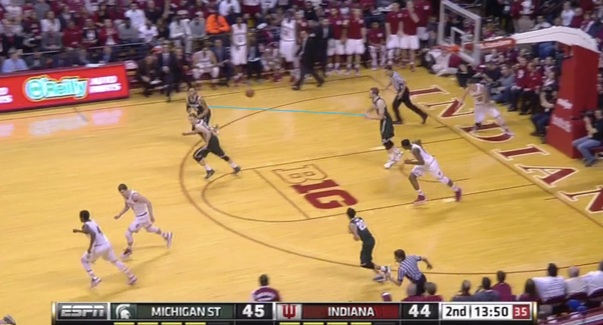 With three Hoosiers back — Yogi Ferrell, Robert Johnson and Nick Zeisloft — back to defend four Spartans, it creates an issue. Zeisloft is heading down to Brynn Forbes, but that leaves Trice unaccounted for and the pass comes.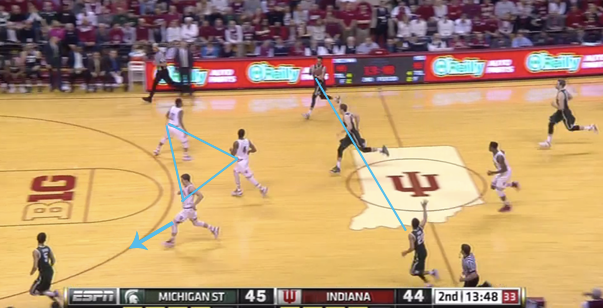 As he squares up for the 3-point attempt, Zeisloft pivots to try and cover and Emmitt Holt is coming from behind: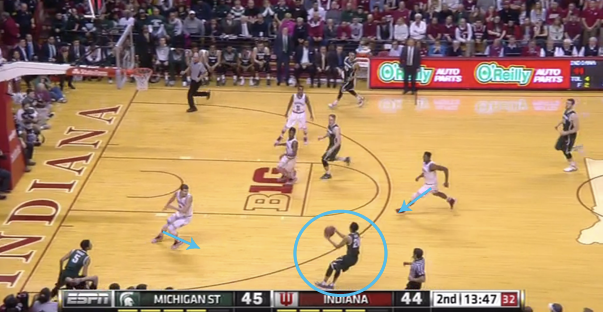 Holt does a decent job of getting over, but Trice still splashes in the shot: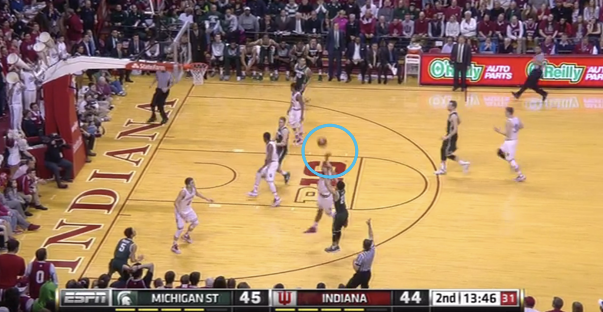 Video:
It wasn't just Indiana's half court defense in the second half that made it easy for the Spartans. They also got looks in transition. Here it was Indiana getting a taste of its own medicine with Michigan State knocking in a 3-ball from the left wing on the break.
Filed to: Michigan State Spartans