Film Session: Louisville
Indiana dropped .96 points per possession on the Cardinals in their loss Tuesday evening in Manhattan, the largest such number Louisville has allowed so far this season.
Indiana was aided by a hot start from 3-point land, but also had some success — as well as some failure — off the dribble-drive. A look at four such dribble-drive possessions in the latest edition of Film Session:
With the Hoosiers trailing by seven in the first half, Robert Johnson has curled around the baseline from the right wing on a handoff from Yogi Ferrell. His man, Wayne Blackshear, is trying to fight through some traffic to stick with him. Ferrell makes the pass to Nick Zeisloft up top: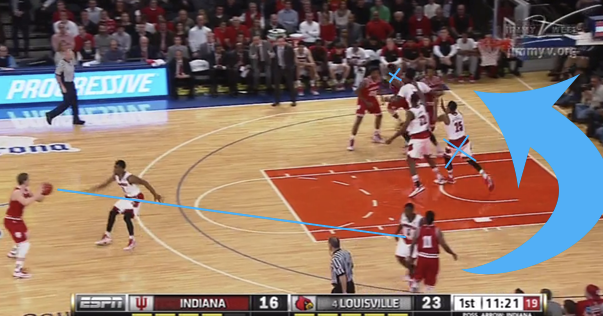 Zeisloft swings to Johnson. Blackshear couldn't get through, and Johnson now has a mismatch with Emmitt Holt's man, Jaylen Johnson, switched onto him: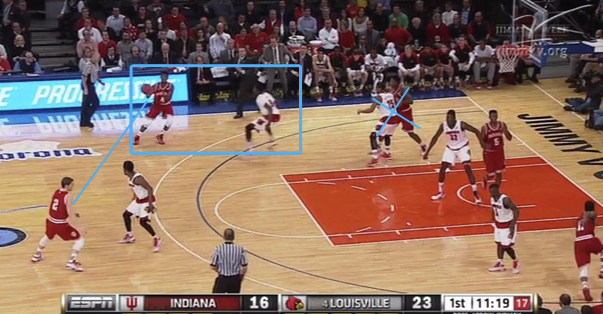 Johnson fakes left and goes by right. As this is happening, Ferrell takes a similar path to Johnson: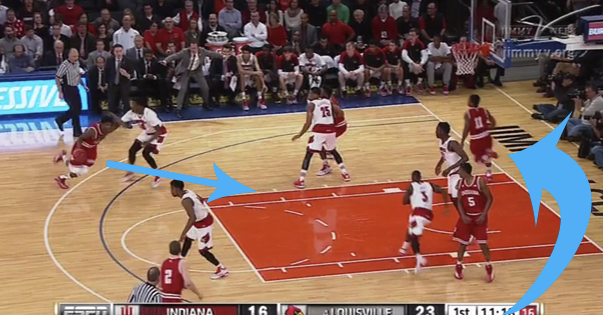 With Chinanu Onuaku coming to the middle of the paint to stop the ball, Johnson passes to Williams, whom Harrell left: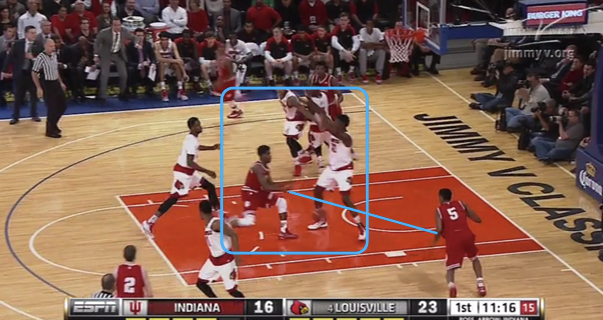 It's a dunk for Williams: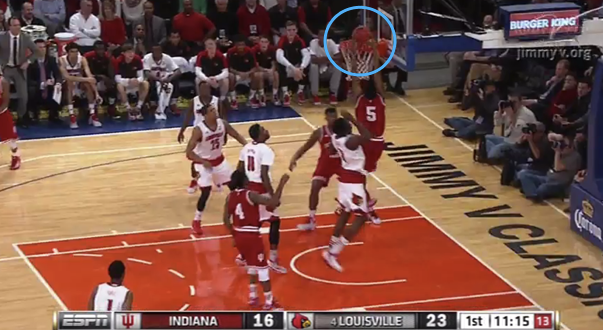 Video:
It's a play we've seen plenty of times from Indiana so far this season. A guard gets into the paint, draws the defense and dishes to an open frontcourt player on the strong side for a score at the bucket.
Filed to: Louisville Cardinals, Robert Johnson