On the reality in Bloomington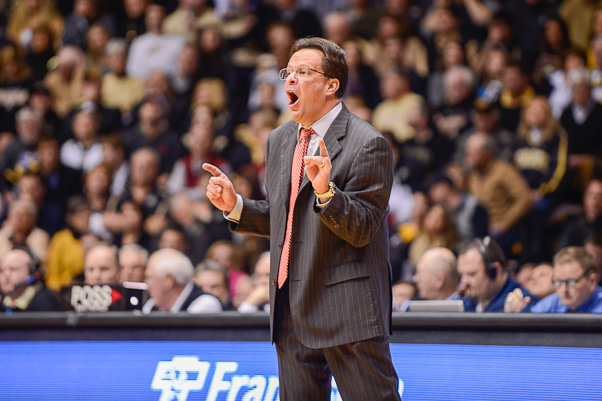 This much we must remember: Tom Crean gets what's expected in Bloomington.
You don't toss up four straight perfect APR scores without getting it. You don't chain your entire team to student housing this season without getting it.
But we're still left with this recent mess in Bloomington under his watch, a grown man unable to keep his teenage players from chasing the night — no matter how hard he tries.
Think about it this way: Whom do the underclassmen have to lead them by example? There are no seniors, and the longest-tenured Hoosiers started the off-the-court drama. Hanner Mosquera-Perea drove his car into a curb he was so hammered; Yogi Ferrell used a fake ID at Sports on the weekend of Little 500, a foolish decision. Crean has lofted Nick Zeisloft into the leadership perch. It's true he's the oldest kid on the team. But the fact is this: Four months ago, nobody knew who he was.
So there's a reason Cody Zeller and Jordan Hulls and Verdell Jones and Derek Elston are pissed. They see a group of kids — some they played with, some they didn't — not getting it, not passing along the blueprint. Bob Knight may be long gone, and though he didn't live a life of sainthood in Bloomington, he drafted that blueprint. The "It's Indiana" blueprint. It's a privilege to wear the candy stripes. And with it comes responsibility, higher standards, round-the-clock commitments. It's not easy. It's not always fun. But it's what's expected.
It's a culture those players all worked hard to bring back to Assembly Hall under Crean's watch, and it's slipped since they've left.
Still, it's not hollow air that the likes of Troy Williams and Stanford Robinson, who, when they weren't failing drug tests, were putting in the work and getting better. This much they seem to understand. But there's more to the expectations of playing for Indiana than the extra hours in Cook Hall or the wins inside Assembly Hall — like it or not.
"They have to be respectable to everyone and everything," Will Sheehey once said of this young group. "Someone's always watching you around Bloomington. So they got to make sure they really represent the University well."
Athletic director Fred Glass came out in support of Crean on Monday night.
"Tom talked to the guys for 30 minutes on Halloween about being straight and not screwing up and watching out for your teammates," Glass told the Bloomington Herald-Times. "He talked about how we are our brothers' keeper."
Crean is here now.
The kids, barring an unforeseen defection, will forge onward this season. Crean's not letting anyone go based off the news of the last few days.
They're here now, too.
And so the season tips Thursday with Crean and this group of players married to each other — for better or for worse.
Filed to: Stanford Robinson, Tom Crean, Troy Williams