Film Session: Late game miscues
As we all know by now, Indiana melted down in the last few minutes on Wednesday night. It led to a crushing loss to Penn State and a potential bubble burst, depending on how the Hoosiers finish out the season.
While most gripes centered on turnovers and some stagnant offense, Indiana's defense also broke down during the landslide.
A look at some defensive miscues and a couple turnovers from the closing minutes of the Penn State loss in the latest edition of Film Session:
Here's one of Indiana's five second calls. There's a plan here to get someone open: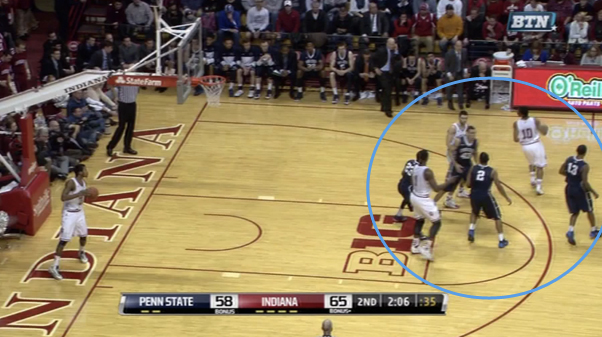 Evan Gordon cuts through to the ball, but he's marked by Tim Frazier: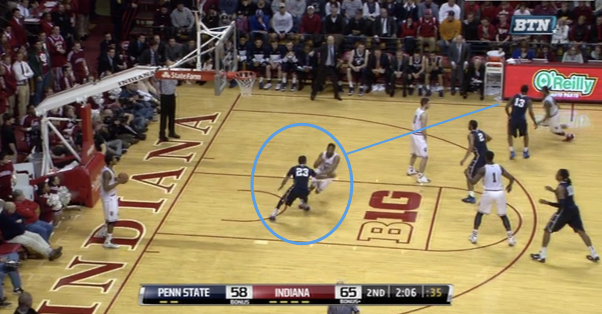 Gordon gets out of the space and now it's Yogi Ferrell coming through as Sheehey tries to get him space with a pick on Geno Thorpe: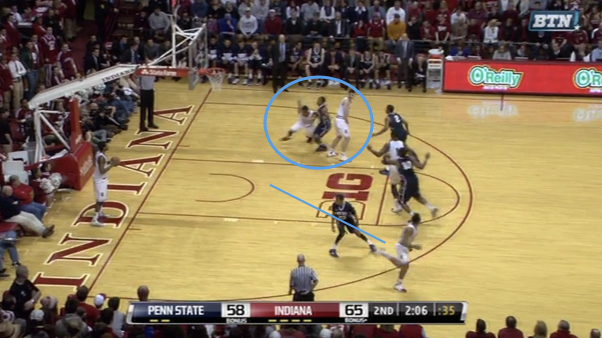 Ferrell appears open in front of Hollowell, but he opts not to make the pass: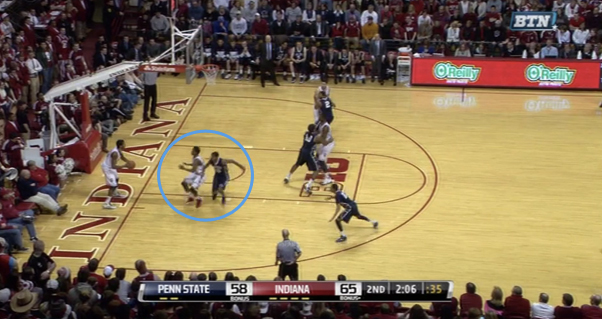 Hollowell finds an open Noah Vonleh, but as he passes the ball in, the ref whistles for five seconds: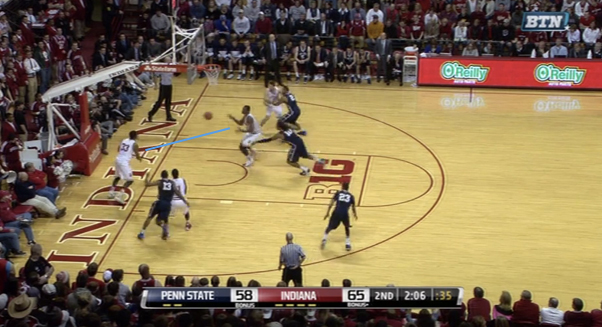 This is one of those lack of awareness plays. With Gordon and Ferrell swept through and Hollowell opting not to pass in to either, time was running out and he seemed not to have it on his radar.
Video:
Filed to: Penn State Nittany Lions