Film Session: Problems with the Syracuse zone
III. Remy Abell swings the ball to Victor Oladipo on the left wing: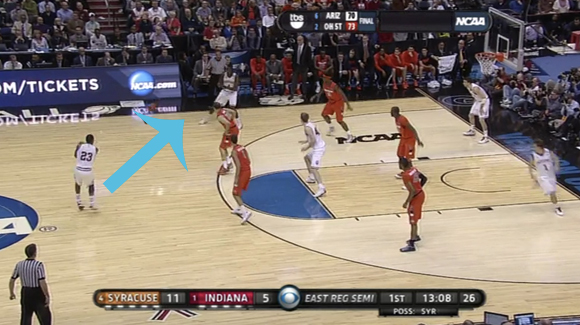 Oladipo enters the ball to the middle of the Orange's zone: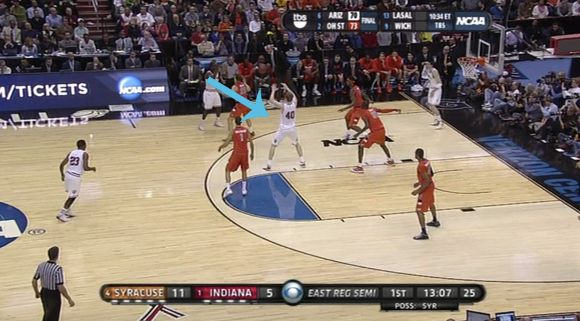 He has space for a 15-footer, one Bill Raftery implores him to take on the broadcast: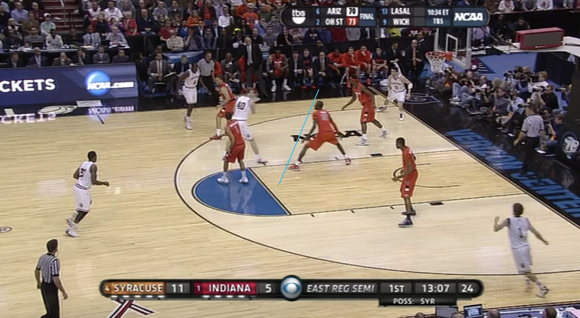 But instead of taking the shot, Zeller opts to drive and lower his shoulder. Baye Moussa Keita — much like Carter-Williams in the play above — is a a step ahead of Zeller, gets to the spot and takes a charge: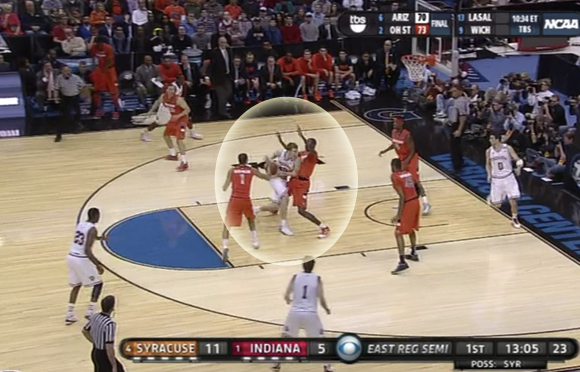 Beyond his turnover here, the Syracuse bigs got after Zeller all game to the tune of six blocks.
Video:
Filed to: Syracuse Orange