Film Session: Problems with the Syracuse zone
II. Here's the Hoosiers pushing the ball up the court again. Ferrell handles it across half court as Zeller calls for the ball. Carter-Williams, though, seems to know exactly where Ferrell's heading and starts moving: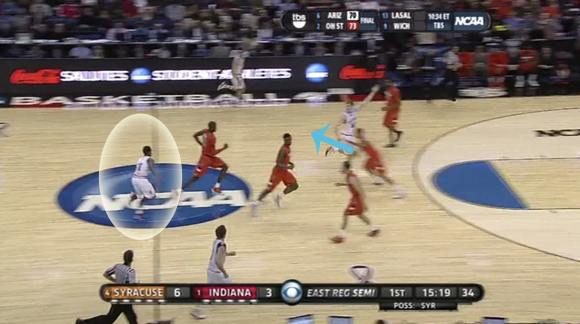 He meets Ferrell and gets the swipe … :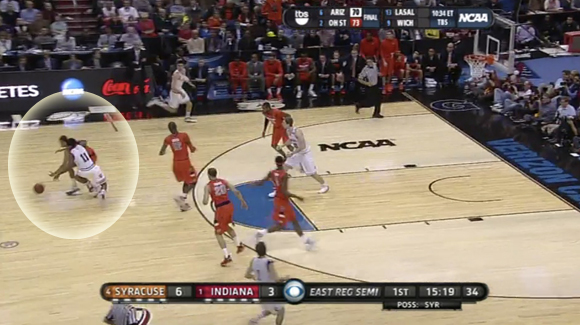 … and score: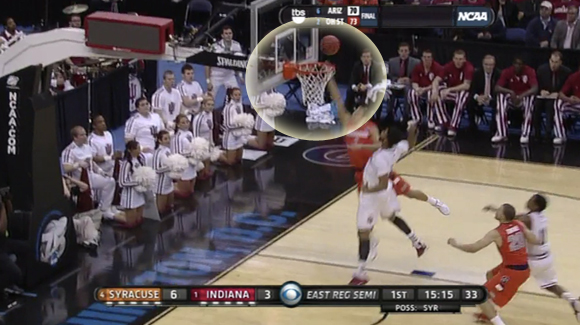 This wasn't a steal out of the zone per se, but it speaks to Ferrell's sloppy game (four turnovers) — one in which he didn't start the second half.
Video:
Filed to: Syracuse Orange