Film Session: Problems with the Syracuse zone
Indiana's inability to solve the zone of Syracuse, particularly in the first half, doomed them during Thursday's Sweet Sixteen loss.
A look at four first half empty trips for the Hoosiers in the latest edition of Film Session:
I. As they did all season, the Hoosiers race down the court for a quick, easy look. Jordan Hulls is the ballhandler as Cody Zeller looks to fill a lane in the middle on the break: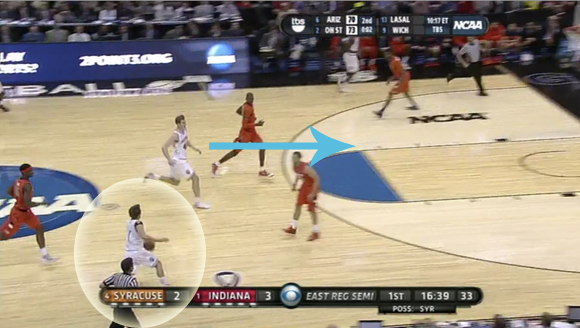 Hulls comes into the lane and dumps it to a cutting Yogi Ferrell: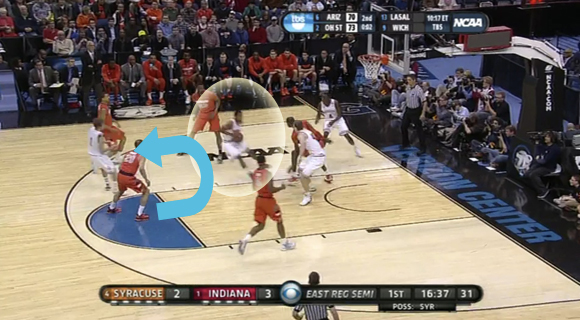 An out of control Ferrell spins and finds Christian Watford out on the perimeter: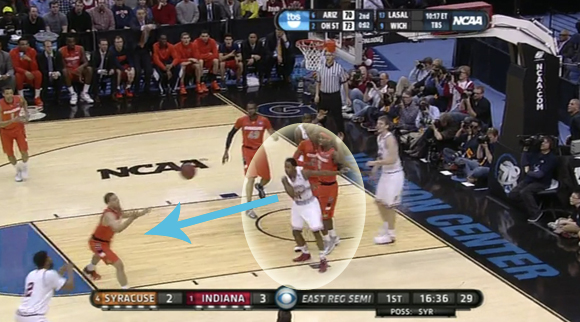 The ball eventually finds its way to Ferrell on the right wing and he enters the ball into the middle to Watford. Cody Zeller is down in the short corner: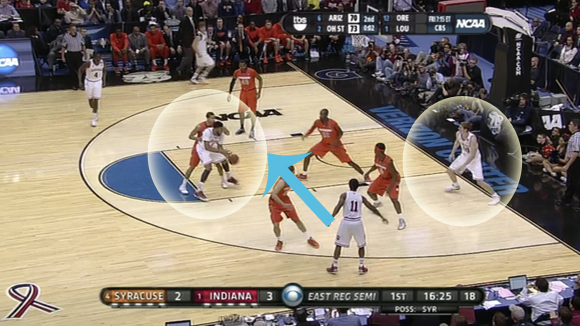 Watford tries hitting a cutting Zeller, but the zone quickly cuts off the passing lane and C.J. Fair knocks the ball loose: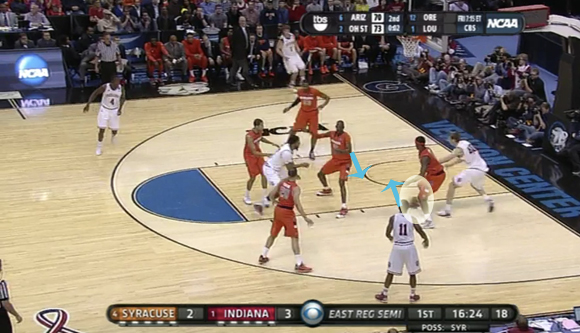 It bounces around and eventually ends up in the hands of Michael Carter-Williams: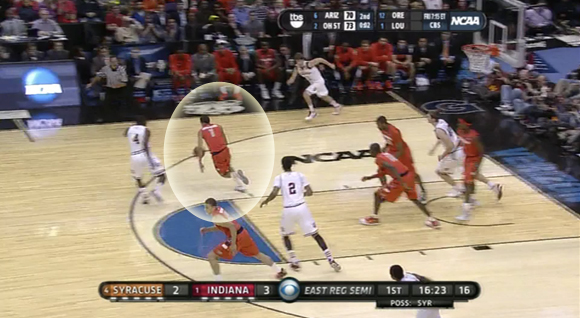 Carter-Williams goes behind the back on Victor Oladipo and both him and Brandon Triche are ahead of the entire Indiana defense: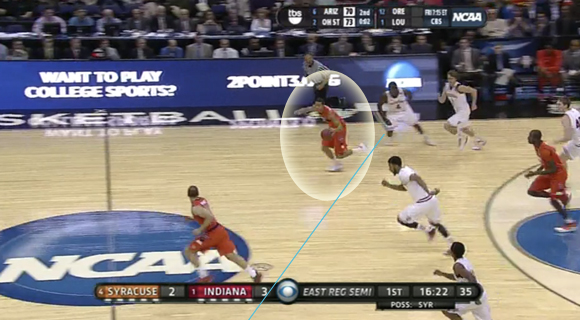 Triche is way out ahead of the pack: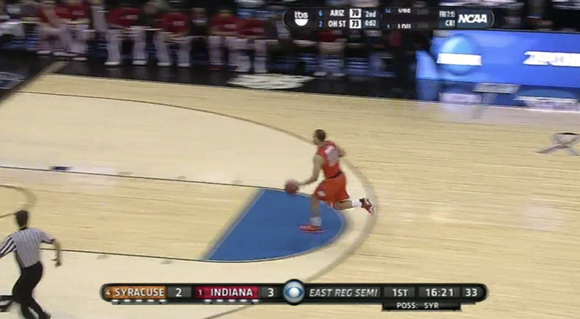 And dunks it home: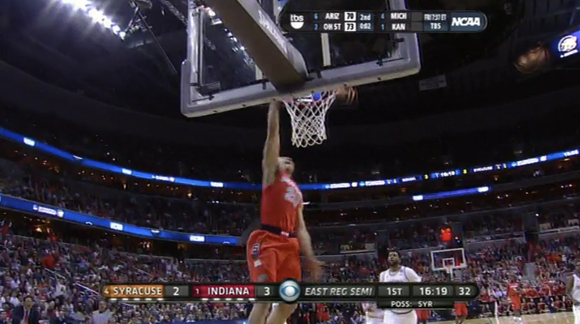 Good idea from the Hoosiers by getting it into the middle of the zone and working out of the short corner. But Syracuse still shut it down and turned it around for a score.
Video:
Filed to: Syracuse Orange