Draft watch: Oladipo and Zeller have decisions to make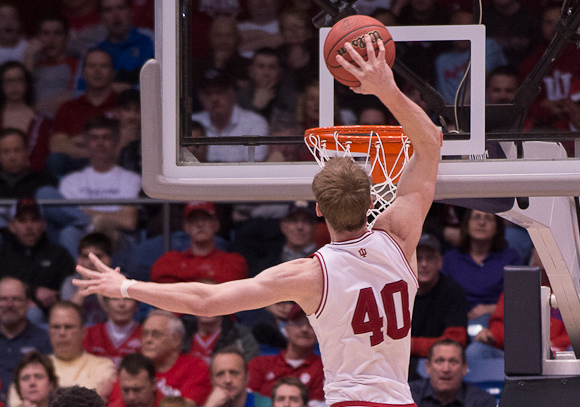 With the 2012-2013 season complete, Indiana's Cody Zeller and Victor Oladipo have decisions to make in the near future concerning the 2013 NBA Draft with both players projected as lottery picks in most projections.
Here's our latest edition of Draft watch, with a focus on the decision making process for each player, as well as a look at the stock of Christian Watford:
Cody Zeller
ESPN: (10) Draft Express: (3) NBADraft.net: (6)
· Analysis: Zeller's final game of the season, and perhaps his Indiana career, was fuel for those who believe he's not ready to jump to the NBA. He struggled to score against the length of Syracuse and had more of his shots blocked (5) than made field goals (3). But as alarming as that performance may have been in the eyes of some, the complete body of work for Zeller is still quite impressive. His scoring and rebounding numbers improved from a season ago, despite a dip in efficiency, and he was excellent in transition and at getting to the foul line. Whether he's ready to be a regular rotation player in the NBA is up for debate, but his position as a lottery pick is not. That's a proposition that's hard to pass up for any player.
· Expert opinion: "Some scouts love him, many don't. His stock is a bit more volatile [than Oladipo]. Not sure where he lands and whether he'd be better off returning for a year to add strength and a jump shot to his game." – ESPN.com's Chad Ford.
· Staying or going: No Indiana fan would question Zeller if he decided to return to Bloomington for another year of seasoning, but in what is considered to be a weak draft, the time to make the leap seems to be now. The draft is dominated by underclassmen at the top and a glance at a player like Jared Sullinger, who many considered to be a lottery pick after his freshman season and ended up falling way down draft boards by staying another season, is a prime example of what's at risk if Zeller opts to return.
Victor Oladipo
ESPN: (6) Draft Express: (6) NBADraft.net: (8)
· Analysis: Oladipo's historic rise from a player most believed would play all four seasons in college to a likely top ten pick is a testament to the work he put in and the player development that's currently present at Indiana. As a sophomore, Oladipo had the athleticism and finishing ability that NBA scouts covet, but the addition of a perimeter game and improved ball handling as a junior took his stock to the next level. And that's not to mention his defensive prowess, which earned him the Big Ten defensive player of the year award over Ohio State's Aaron Craft.
· Expert opinion: "At the start of the season, this team was clearly Zeller's, but Oladipo's play this season has been a revelation and has moved his stock from a utilitarian second-round pick all the way into the top 10. Few players have Oladipo's combination of explosive athletic ability and motor." – ESPN.com's Chad Ford.
· Staying or going: It's hard to imagine a scenario in which Oladipo would return to Bloomington. He'll receive his degree in May and his stock isn't going to improve from another year of college. Indiana will be hard pressed to replace Oladipo's leadership and charisma, but it's in his best interest to declare and not look back.
Christian Watford
ESPN: (207) Draft Express: (No. 29 senior) NBADraft.net: (N/A)
· Analysis: Watford has work to do to play in the NBA, but he's going to get a look as a very late pick or an undrafted free agent. The latter is probably the better route as Watford could find a team looking for a big shooter and play his way into a training camp next fall with a strong performance in the summer league. His worst case scenario is a career overseas, but look for the Birmingham native to see where everything stands with the NBA before going that route.
· Expert opinion: "Watford sure looks the part of a first-rounder, but his lack of consistency has relegated him to the second right now." – ESPN.com's Chad Ford.
Filed to: Christian Watford, Cody Zeller, Victor Oladipo