Hollowell decision coming on Thursday at 3:30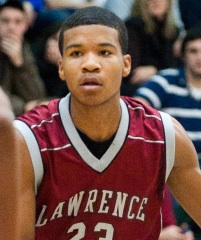 It appears that Jeremy Hollowell has reached a decision on where he'll play college basketball.
All that's left now is the announcement.
And that will happen Thursday at 3:30 PM ET at Lawrence Central, according to our friend Kyle Neddenriep of The Indianapolis Star.
Hollowell, rated the No. 38 player nationally in the 2012 class by ESPN.com, will choose between Cincinnati, Indiana, Ohio State and Purdue.
If Hollowell picks the Hoosiers, he would join Hanner Perea, Kevin "Yogi" Ferrell, Peter Jurkin and Ron Patterson as the fifth member of IU's 2012 class.
Jeremy Hollowell Updates:
– Indy HS Hoops Q & A: Jeremy Hollowell (March 17, 2011)
– IPSAC Midwest Challenge: Jeremy Hollowell (December 26, 2010)
– Q & A: 2012 Lawrence Central wing Jeremy Hollowell (September 19, 2010)
– Jeremy Hollowell talks Indiana, Ohio State (June 18, 2010)
Filed to: Jeremy Hollowell