John Gasaway, formerly of Big Ten Wonk, has shifted over to Basketball Prospectus this season and yesterday offered his breakdown of the Hoosiers and the Big Ten. Gasaway had plenty of praise for our Hoosiers, but ultimately picked them to finish third in the conference behind Michigan State and Wisconsin.
While I agree with a lot of what Gasaway offered up, some of his comments regarding Eric Gordon and what he'll bring to Assembly Hall were hard to agree with.
Case in point:
Gordon is widely assumed to be on track for a one-and-done career in Bloomington. If this is indeed the case, he'll be doing well during his brief stint in an IU uniform to perform at the level set by Wilmont last season. No one paid much attention, but Wilmont took a lot of shots and had an outstanding year in 2007. In fact, the even more impressive year that Drew Neitzel had on offense for Michigan State last season could be summarized as simply "Wilmont plus assists." This year Wilmont's shots will fall to Gordon; Hoosier fans should be thrilled if Gordon hits about 40 percent of his threes and takes obsessively good care of the ball, as did Wilmont. Same performance, way more hype–it could happen.
No offense to Wilmont, but I disagree that EJ will be doing well to "perform at the level set by Wilmont last season." While Rod had a stellar season at 12.6 ppg, he was mainly a perimeter threat. The fact that he only got to the foul line 53 times tells you that he really never attacked the basket consistently. For a point of reference, Joey Shaw shot 62 free throws.
Gasaway is failing to recognize perhaps the most important piece of Gordon's game: His ability to get into the lane and score the basketball. This really makes me wonder: How closely has Gasaway followed Gordon's game? Has he ever seen him play? My guess would be probably not. Expect IU's free throw attempts to go way up this season. These attempts will not just come from Gordon, but from other players who will get opportunities from defenders collapsing due to his penetration. Not to mention all of the open jump shots created on the perimeter when Gordon kicks it out.
So, am I off base here? Should we really not expect much more than a Wilmontesque performance from our boy this season? What do you say, ITH faithful…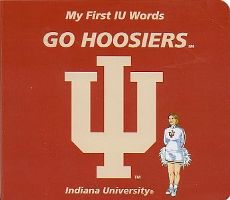 Because it's never too early to start talking about rankings — or having some of your own for that matter — let me direct you over to FanHouse. Its college hoops bloggers have compiled a "Premature Hoops BlogPoll" for the upcoming men's basketball season.
The poll ranked 26 teams. IU came in at No. 8 on the list.
How good will Eric Gordon be? Tell me that and I'll tell you how good Indiana will be.

Gordon, one of the nation's best incoming freshmen, verbally committed to Illinois before changing his mind and heading to Indiana, and that changed the balance of power in the Big Ten as well as assuring that things will get heated when the Hoosiers visit Champaign.

But Gordon isn't all Indiana has. D.J. White, a 6-foot-9, 250-pound shot blocker and a very tough presence inside, is back, as is guard Armon Bassett, who showed a great deal of promise as a freshman last season. Although the Hoosiers will miss the departed Roderick Wilmont, this team should be significantly better than it was last year.
It's a quick analysis for sure, but it gets the job done — save for a JaMarcus Ellis mention. (Which a commenter altered them to under the post.) As far as other Big Ten school are concerned, FanHouse ranked Michigan State at No. 9. Other than that, no other Big Ten schools made the cut.
I'd think that once the preseason AP poll drops, IU will be somewhere in the No. 7 to No. 14 range.
Thoughts anyone?

To say that IU fans are looking forward to next season would be an understatement. In fact, most of us can't wait for October, when the season officially kicks off with Midnight Madness at Assembly Hall.
With the start of practice still months away, we'll have to settle for pre-season analysis from the recently graduated Roderick Wilmont, who broke down the upcoming 2007-2008 campaign.
"The talent they have," he said, "it's just, wow."
The most interesting comments from Wilmont are regarding Jordan Crawford, an incoming freshman guard who has been overshadowed by Eric Gordon and Jamarcus Ellis.
"It's crazy how good this kid is," Wilmont said. "They may not know him now, but they're going to know him."
Wilmont also talked about his chances at making an NBA roster next season.
"My position is interesting because I'll have some options, and teams who need a player like me could come calling," said the 6-4 shooting guard. "If I can get on a summer team and play well then that might lead to something."