FanHouse ranks IU No. 8 in its Premature BlogPoll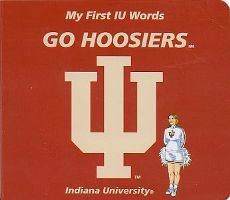 Because it's never too early to start talking about rankings — or having some of your own for that matter — let me direct you over to FanHouse. Its college hoops bloggers have compiled a "Premature Hoops BlogPoll" for the upcoming men's basketball season.
The poll ranked 26 teams. IU came in at No. 8 on the list.
How good will Eric Gordon be? Tell me that and I'll tell you how good Indiana will be.

Gordon, one of the nation's best incoming freshmen, verbally committed to Illinois before changing his mind and heading to Indiana, and that changed the balance of power in the Big Ten as well as assuring that things will get heated when the Hoosiers visit Champaign.

But Gordon isn't all Indiana has. D.J. White, a 6-foot-9, 250-pound shot blocker and a very tough presence inside, is back, as is guard Armon Bassett, who showed a great deal of promise as a freshman last season. Although the Hoosiers will miss the departed Roderick Wilmont, this team should be significantly better than it was last year.
It's a quick analysis for sure, but it gets the job done — save for a JaMarcus Ellis mention. (Which a commenter altered them to under the post.) As far as other Big Ten school are concerned, FanHouse ranked Michigan State at No. 9. Other than that, no other Big Ten schools made the cut.
I'd think that once the preseason AP poll drops, IU will be somewhere in the No. 7 to No. 14 range.
Thoughts anyone?
Filed to: Armon Bassett, D.J. White, Eric Gordon, FanHouse, Jamarcus Ellis, Michigan State Spartans, Roderick Wilmont