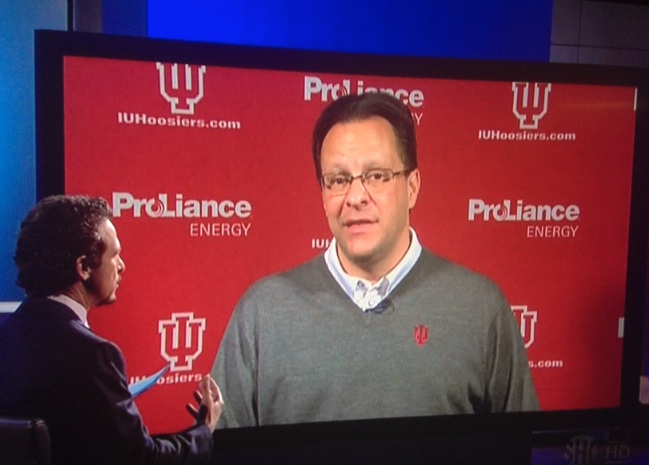 Indiana coach Tom Crean appeared on the new Jim Rome show on Showtime Wednesday evening. Here's a recap of Rome's interview with the coach of the 7-0, No. 1-ranked Hoosiers:
· Rome started by pointing out that the Hoosiers "smacked" North Carolina and noting that Will Sheehey called the win a huge statement. Crean was asked if that's how he saw the win and also what message it sent to the rest of the country.
"I don't know what [message] it sent the country. The message that our team wanted to send is that they can really defend. We knew we were playing a great team. We knew we were playing a transition team, a tremendous rebounding team. They were averaging 18 offensive rebounds a game, so we were going to have to be great on the glass. I think it sent the message that our guys take defense very serious at a high level.
· Rome asked Crean the significance of being ranked No. 1 given where the program was a couple of years ago:
"It means a lot, personally. But it means a lot because I think it means so much to so many people because of the way they have stuck with us."
· Rome brought up one-and-done players in the college game and what Crean's stance is on bringing them to Bloomington:
"To me, it's part of the deal. And as long as they come in… They have to unpack their bags. I know that sounds like a corny statement and I'm stealing it from one of Mike Krzyzewski's books one time where he talked about Carlos Boozer had to keep his bags unpacked. And I think that's exactly what's gotta happen if somebody comes into the program. You've gotta unpack the bags and get into it. If you're not into the team, if you're not into education, if you're not into school, it's going to catch up with you and you're going to lose games. Now, if you come in and you're about the team and you're about improvement and you're about doing your very best in school and you leave after one year, two years, so be it. That's fine."
Our boy EJ was on Rome is Burning this afternoon and here's the video, courtesy of the World Wide Leader:
Nothing earth shattering (as is the case with every Gordon interview), but I did like the comment about Illinois where he said "both coaches knew what was going on." You hear that Bruce? You knew what was up. Now please, move along. It was also mildly disappointing that he didn't throw Sampson under the bus, but we all know that's never going to happen. Rest assured Eric, I'll take care of that for you for the foreseeable future.