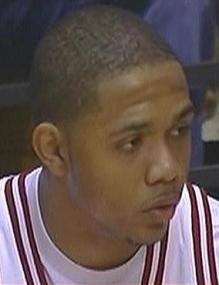 Eric Gordon scored 31 points and held Osiris Eldridge to seven points to lead No. 8 Indiana past Illinois State 70-57 Friday night in the Chicago Invitational Challenge at the Sears Centre in Hoffman Estates, Illinois.
Gordon shot 11 of 18 from the field and 7 of 10 from the foul line. He had 20 points in the first half.
More importantly, he held Eldridge to 14 points below his season average. Eldridge shot just 3 of 11 from the field.
"The game was close. It was good to grind it out," Gordon said. "It was a real physical game throughout, especially towards the end. This was the most physical game by far that we've had."
As Gordon alluded to, the game was much closer than the final score indicated. The Redbirds (3-1) cut the Indiana lead to two at 50-48 with 10:27 remaining on a layup by Anthony Slack. Slack was fouled on the play but missed a free throw that would have cut the lead to one.
Illinois St. never got any closer and the Hoosiers (4-0) closed the game on a 20-9 run.
"For the most part I thought we defended them well," coach Kelvin Sampson said. "Obviously there were some parts of the game tonight that weren't very pretty but I don't care about that. At the end of the day, we're 4-0 and that's what our goal was."
Jordan Crawford came off the bench and was the only other Hoosier in double figures with 13 points. D.J. White struggled to find his groove and finished with just four points on 2 of 7 shooting.
Armon Bassett left the game with just over a minute left in the first half with an apparent foot injury and did not return.
Levi Dyer led Illinois State with 18 points. Slack finished with 13.
Indiana will conclude play in the Chicago Invitational Challenge Saturday evening at 8:30 against Xavier.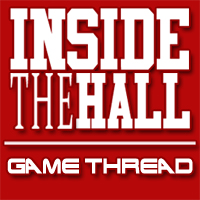 Opponent: Illinois State (Chicago Invitational Challenge)
Date: Friday, November 23, 2007 | 8:36 EST

Arena: Sears Centre (10,000) – Hoffman Estates, Illinois

TV: Big Ten Network; Radio: IU Radio Network
Probable Starters:
Indiana (3-0): Armon Bassett, Eric Gordon, Jamarcus Ellis, DeAndre Thomas, D.J. White
Illinois State (3-0): Osiris Eldridge, Boo Richardson, Dom Johnson, Anthony Slack, Dinma Odiakosa
Keep an eye on:
Guard play: Both teams are led by high scoring guards. For the Hoosiers, Eric Gordon is second in the nation at 28.0 ppg. Osiris Eldridge, the MVC's freshman of the year a season ago, is averaging 21.7 ppg for the Redbirds.
Something's gotta give: Illinois State is holding opponents to 60.0 ppg while Indiana is third in the country at 98.0 ppg.
Shooting the three: The Redbirds are attempting 22.6 three's per contest thus far, while Indiana is not far behind 19.7. Illinois St. is shooting 44.1 percent while the Hoosiers are at 54.2 percent.
As always, your predictions and comments are welcome in the game thread.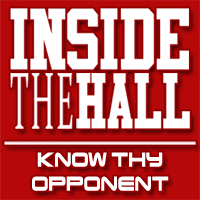 No. 8 Indiana continues play in the Chicago Invitational Challenge tonight against Illinois State of the Missouri Valley Conference.
This is the fourth meeting all-time between the schools with the Hoosiers holding a 3-0 lead in the series. The Redbirds have three wins against top 10 teams in their history.
The teams share a common opponent in UNC Wilmington. Indiana defeated Wilmington 95-71 and Illinois State won 89-73.
The Redbirds are 3-0 on the young season and were picked to finish fifth in the MVC behind Southern Illinois, Bradley, Missouri State and Creighton.
Tim Jankovich is in his first season as the head coach at Illinois State. Jankovich spent the past four seasons as an assistant to Bill Self at Kansas. Jankovich has also coached at Illinois, Vanderbilt, North Texas, Oklahoma State, Baylor, Colorado State and Texas.
The primary focus for Indiana will be stopping guard Osiris Eldridge, a 6-3 sophomore guard who is averaging 21.7 points per game.  Eldridge scored 30 points against UNC Wilmington and was the MVC Freshman of the Year last season.
Other Redbirds to watch include: Anthony Slack (14 ppg), Dom Johnson (9.7 ppg), Brandon Holtz (8 ppg) and Levi Dyer (8 ppg).
To learn more about the Illinois State program, click here.