6-Banner Sunday: Indiana adds Kel'el Ware from transfer portal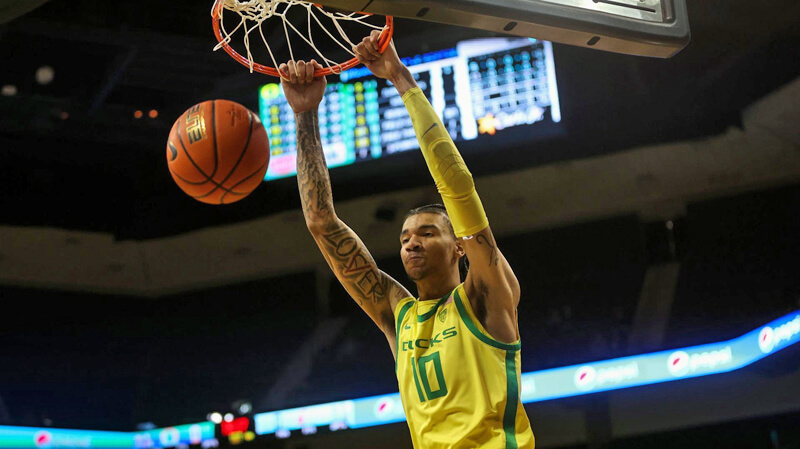 6-Banner Sunday is Inside the Hall's weekly newsletter in partnership with The Assembly Call. More than 9,000 Indiana fans receive the newsletter each week. In addition to appearing each week on the site, you can also opt to receive 6-Banner Sunday by email. A form to subscribe via email is available at the bottom of this week's 6-Banner Sunday.
Welcome to another edition of 6-Banner Sunday, a joint production between The Assembly Call and Inside the Hall, and presented by our friends at Trueblood Real Estate, where we highlight the five most essential IU basketball stories of the past week, plus take a look at how the other IU sports programs are doing.
As the Hoosiers continue to scour the transfer portal for more targets, they were able to secure one major piece this week to replace the departing Trayce Jackson-Davis.
In other stories, the NCAA has changed a recruiting rule, the Big Ten has named its next person to run the league, and Hoosier legend Grace Berger will get to stay in Indiana to begin her pro career. Also, Assembly Call had new shows and we will, as usual, conclude with a look at how other IU sports led by baseball continuing to win at a high level.
In a couple of brief headlines recent IU grad Race Thompson competed in the Portsmouth Invitational and Tamar Bates has found his new home after committing to Missouri on Friday.
• Hoosiers add Kel'el Ware to roster
• NCAA changes rules for official visits for recruits
• Big Ten names new commissioner
• Grace Berger drafted by WNBA's Indiana Fever
• Assembly Call shows
• Hoosier Roundup – Baseball stays atop Big Ten
Banner #1 – Hoosiers add Kel'el Ware to roster
With a major hole to fill in the frontcourt down low, IU has found what they hope is their next great big man in Kel'el Ware. The Hoosiers have been pursuing him for several weeks and he announced his commitment on Monday night with the team making it official on Friday.
After entering the transfer portal following unrealized potential at Oregon, IU looks to unlock Ware's full arsenal with a change of scenery. He was a top-10 recruit out of high school but averaged just 6.6 points for the Ducks last season. However, with gobs of talent and flashes of brilliance shown, Indiana hopes they now have their replacement for the NBA-bound Trayce Jackson-Davis
Banner #2 – NCAA changes rules for official visits for recruits
Previously a prospective student-athlete was limited to five total official visits per year when being recruited. However, the NCAA announced this week that the cap has been removed. As a result, starting on July 1, recruits can visit as many schools as they want officially. However, they will be limited to just one time per university per season. The only exception to this is if a coaching change is made in which case a second visit is allowed in the same year.
Banner #3 – Big Ten names new commissioner
With the departure of Kevin Warren, the Big Ten needed a new leader going forward. This week it was finally learned who that would be as the conference named Tony Petitti as its next commissioner.
Petitti, similarly to Warren, has no previous collegiate experience. He has instead held a variety of jobs in pro sports including being the chief operating officer of the MLB.
Banner #4 – Grace Berger drafted by WNBA's Indiana Fever
Hoosier fans might have thought that watching Grace Berger play in person would be a challenge following her college eligibility expiring. However, that will not be the case. This is because the Indiana Fever took Berger in the first round of the WNBA draft last Monday night. As a result, Hoosier supporters will be able to watch her all summer in Indianapolis after she became the highest pick ever out of IU.
Banner #5 – Assembly Call shows
Assembly Call had three new shows this week. This included the normal Thursday AC Radio as well as special episodes discussing Kel'el Ware's commitment.
Banner #6 – Hoosier Roundup – Baseball stays atop Big Ten
• Baseball won four of five games this week overall and three of four in the conference. This included a win against Iowa one week ago to take that series as well as two victories in three tries against Illinois this weekend to maintain their Big Ten lead. Assembly Call was the only IU media in Champaign yesterday and had an exclusive interview afterward with IU coach Jeff Mercer as well as freshman Devin Taylor.
• Men's Soccer won a spring exhibition game against SIUE. • Softball hit a funk this week following their recent hot play. They lost games to Minnesota and Notre Dame as well as getting swept by Nebraska. Their only victory came against Louisville.
• Men's Golf finished second in a home tournament.
• Water Polo beat ranked San Jose State.
• Men's Tennis lost to Wisconsin and Michigan.
• Women's Tennis fell to Michigan and Purdue but picked up a victory over Minnesota via forfeit.
• Track and Field competed at the Louisville Invitational and Bryan Clay Invitational.
Thanks for your continued support for The Assembly Call and Inside the Hall. We'll be back next weekend with a new roundup.
Now go enjoy yourself a 6-banner Sunday.
Aaron (Ari) Shifron
Assembly Call Contributor
Filed to: