Roundup: Indiana a near unanimous pick to win the 2022-23 Big Ten basketball title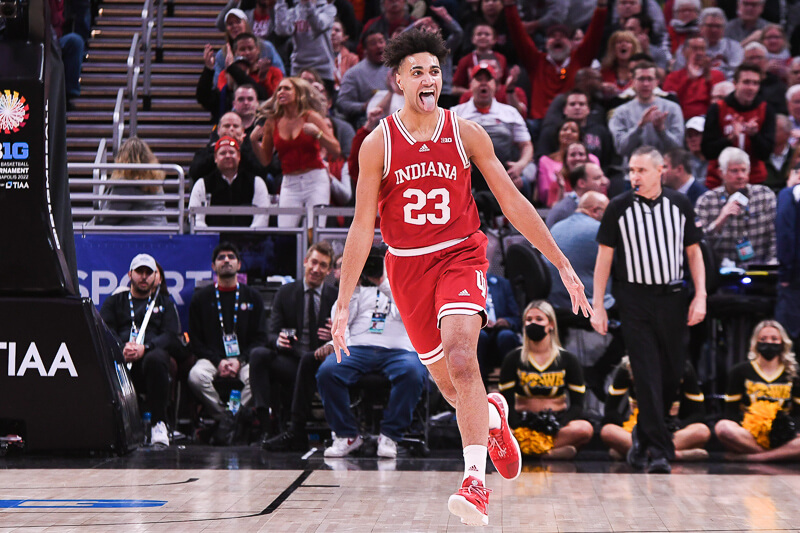 We're only four days from Indiana's exhibition opener against Marian University at Assembly Hall.
Preseason projections for the Big Ten continue to roll out and we've compiled many of the predicted order of finishes for the league. Of the nine projections tracked, Indiana is the favorite in seven and picked second twice.
Here are all of the projections published as of Tuesday, October 25:
Official "unofficial" Big Ten media poll:
1. Indiana
2. Illinois
3. Michigan
4. Michigan State
5. Purdue
6. Ohio State
7. Iowa
8. Rutgers
9. Wisconsin
10. Maryland
11. Penn State
12. Minnesota
13. Northwestern
14. Nebraska
1. Indiana
2. Illinois
3. Michigan State
4. Iowa
5. Purdue
6. Michigan
7. Maryland
8. Rutgers
9. Wisconsin
10. Ohio State
11. Penn State
12. Nebraska
13. Northwestern
14. Minnesota
1. Indiana
2. Iowa
3. Purdue
4. Michigan
5. Michigan
6. Ohio State
7. Illinois
8. Penn State
9. Rutgers
10. Wisconsin
11. Maryland
12. Northwestern
13. Nebraska
14. Minnesota
1. Indiana
2. Iowa
3. Purdue
4. Illinois
5. Michigan
6. Michigan State
7. Ohio State
8. Maryland
9. Wisconsin
10. Rutgers
11. Penn State
12. Northwestern
13. Nebraska
14. Minnesota
1. Indiana
2. Illinois
3. Michigan
4. Ohio State
5. Iowa
6. Michigan State
7. Purdue
8. Rutgers
9. Penn State
10. Wisconsin
11. Maryland
12. Northwestern
13. Minnesota
14. Nebraska
1. Illinois
2. Indiana
3. Michigan
4. Purdue
5. Michigan State
6. Ohio State
7. Iowa
8. Rutgers
9. Wisconsin
10. Maryland
11. Penn State
12. Northwestern
13. Nebraska
14. Minnesota
Blue Ribbon College Basketball Yearbook:
1. Indiana
2. Michigan
3. Illinois
4. Michigan State
5. Purdue
6. Ohio State
7. Iowa
8. Wisconsin
9. Rutgers
10. Maryland
11. Penn State
12. Minnesota
13. Northwestern
14. Nebraska
1. Indiana
2. Michigan
3. Ohio State
4. Purdue
5. Michigan State
6. Rutgers
7. Illinois
8. Iowa
9. Wisconsin
10. Penn State
11. Maryland
12. Minnesota
13. Northwestern
14. Nebraska
1. Illinois
2. Indiana
3. Michigan
4. Iowa
5. Ohio State
6. Purdue
7. Michigan State
8. Rutgers
9. Wisconsin
10. Maryland
11. Penn State
12. Minnesota
13. Northwestern
14. Nebraska
Filed to: 2022-23 season preview