How to watch: 2022 Hoosier Hysteria streaming details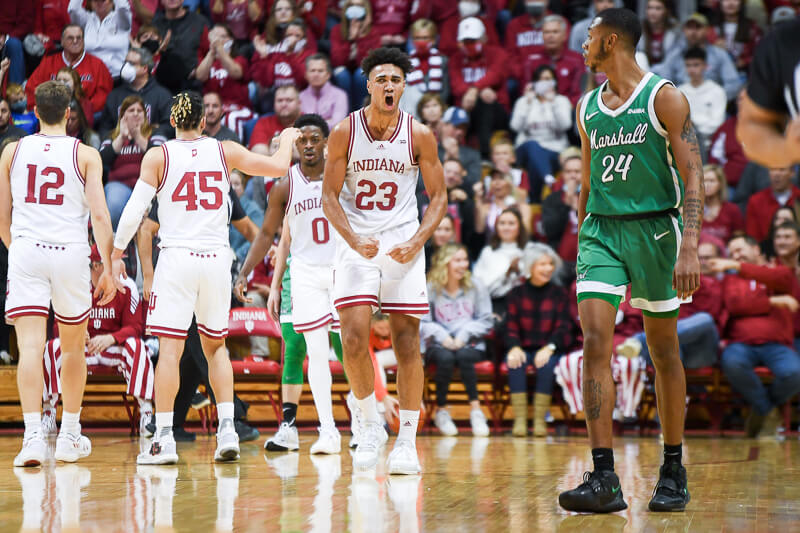 Hoosier Hysteria, the annual tip-off to the Indiana basketball season, takes place this Friday in Bloomington at Assembly Hall. The event begins at 7 p.m. ET and will feature a concert after the conclusion of basketball activities from platinum-selling artist G Herbo.
IU students have been encouraged to line up beginning at 12 p.m. ET on Friday at the southeast corner of Assembly Hall. IU graduates Courtney Cronin and Rhett Lewis will serve as co-emcees for this year's event.
If you cannot make it to Bloomington, BTN will provide coverage via its paid streaming service, B1G+.
B1G+ is a separate subscription and is not included with a cable or satellite subscription to BTN.
The B1G+ schedule for Saturday shows a 7 p.m. ET start for Hoosier Hysteria. The broadcast will begin at 7 p.m. ET per the BTN+ schedule.

Fans can access the stream via a B1G+ subscription, which is offered in three packages: school-specific, conference or sport-specific.
The school-specific pass is $9.95 monthly or $79.95 annually. The conference pass is $14.95 monthly or $119.95 annually. The sport-specific pass for all men's and women's basketball content on BTN+ is $54.99 annually.
B1G+ can be watched on most browsers and has apps available on Android phones/tablets, iOS, Apple TV, Roku, Firestick and Xbox. More frequently asked questions on B1G+ are addressed here.
Indiana will have a pair of exhibition games against Marian University (Oct. 29) and Saint Francis (Nov. 3) on B1G+ and the season opener against Morehead State on Friday, November 7.
Filed to: Hoosier Hysteria