6-Banner Sunday: Recruiting news continues, non-conference team previews conclude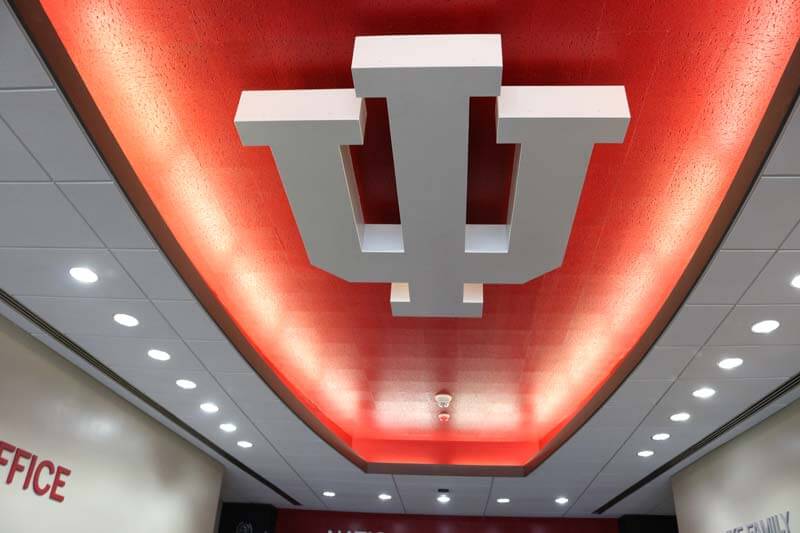 6-Banner Sunday is Inside the Hall's weekly newsletter in partnership with The Assembly Call. More than 9,000 Indiana fans receive the newsletter each week. In addition to appearing each week on the site, you can also opt to receive 6-Banner Sunday by email. A form to subscribe via email is available at the bottom of this week's 6-Banner Sunday.
Welcome to another edition of 6-Banner Sunday, a joint production between The Assembly Call and Inside the Hall where we highlight the five most essential IU basketball stories of the past week, plus take a look at how the other IU sports programs are doing.
It continues to be a quiet time for IU basketball as the offseason rolls on. The main items for this week continue to be about recruiting as is typical for this time of year.
Besides this, a former Hoosier has a new home, Inside The Hall wrapped up its series looking at Indiana's pre-January opponents, Assembly Call had its normal weekly radio show, and a favorite writer of ITH is departing for a new opportunity. We will as always conclude with a look at how other IU sports are doing.
In a brief story, Fan Fest is coming to Assembly Hall next Saturday Night and ticket info is available here. This event is an NIL opportunity for the Hoosier players and more info about it can be viewed at this site.
Also, in a bit of comedic relief for IU fans that involved rival Kentucky, basketball coach John Calipari and football coach Mark Stoops had a war of words over whether their university was more of a basketball or football school. Coach Cal later attempted to clarify his remarks.
• Recruiting news
• Devonte Green signs professional contract overseas
• Inside The Hall's non-conference opponent series
• Assembly Call Radio
• Tyler Tachman departs Inside the Hall for IndyStar
• Hoosier Roundup
Banner #1 – Recruiting news
As per usual in the summer, recruiting took center stage this week. It has been a bit of a downturn for the Hoosiers' recruiting luck lately as a top 2023 target Jamie Kaiser Jr. committed to Maryland. This comes on the heels of Indiana high school star Xavier Booker picking Michigan State. Their main focus for 2023 now appears to be top-60 big man Arrinten Page who recently visited Bloomington and potentially has IU at the top of his list.
With 2023 recruiting winding down and two top 100 prospects already in the fold (Gabe Cupps and Jakai Newton), the Hoosiers could turn some attention to 2024 and 2025 where they are in hot pursuit of many highly ranked players. Among them are elite 2025 targets Jalen Haralson and Trent Sisley who have already taken visits to IU and have more planned for this upcoming season. Both Haralson and Sisley had summer highlight videos released recently from their time with the Indy Heat.
Banner #2 – Devonte Green signs professional contract overseas
Devonte Green had a star-crossed career at IU but at times was a dead-eye 3-point shooter.
Now Green has taken the next step in his professional career by signing a contract to play this upcoming season in Hungary. Green has participated in the NBA Summer League but has never made a regular-season roster. He previously played in Greece.
Banner #3 – Inside the Hall's non-conference opponent preview series
Inside The Hall wrapped up its series previewing all of IU's pre-Big Ten opponents. The final teams looked at were Elon and Kennesaw State.
While the Phoenix and Owls are not the most exciting games on the schedule, they are the last two opponents the Hoosiers will face before entering conference play for good in January.
Banner #4 – Assembly Call Radio
AC Radio had its usual Thursday show. This week Jerod Morris and Brian Tonsoni discussed what's at stake statistically for the upcoming season.
Banner #5 – Tyler Tachman departs Inside the Hall for Indy Star
Tyler Tachman has been a staple with Inside The Hall as a student intern for the site. Now he is moving on to the Indianapolis Star as an intern there.
Tachman penned a goodbye letter on ITH this week reflecting on his time there.
His role will be filled by fellow IU students Amanda Foster and William McDermott.
Banner #6 – Hoosier Roundup
• The athletic department made a couple of announcements involving alcohol that should enhance the fan experience at certain sporting events. First off Armstrong Stadium will join Andy Moor Field, Bart Kaufman Field, and Memorial Stadium this fall as venues selling beer at games. When or if this will lead to Assembly Hall eventually selling alcoholic beverages remains unclear. Also, it was announced that Molson Coors will become the exclusive official beer sponsor of IU athletics.
• Football had media availability for the running backs and defensive linemen this week as well as head coach Tom Allen twice.
• Men's Soccer announced their TV schedule for the fall and beat DePaul 2-1 in their first exhibition match.
• Baseball announced walk-on tryouts
• Swimming coach Ray Looze was named a finalist for an award.
Thanks for your continued support for The Assembly Call and Inside the Hall. We'll be back next weekend with a new roundup.
Now go enjoy yourself a 6-banner Sunday.
Aaron (Ari) Shifron
Assembly Call Contributor
Filed to: