2022-23 Non-conference opponent preview: Elon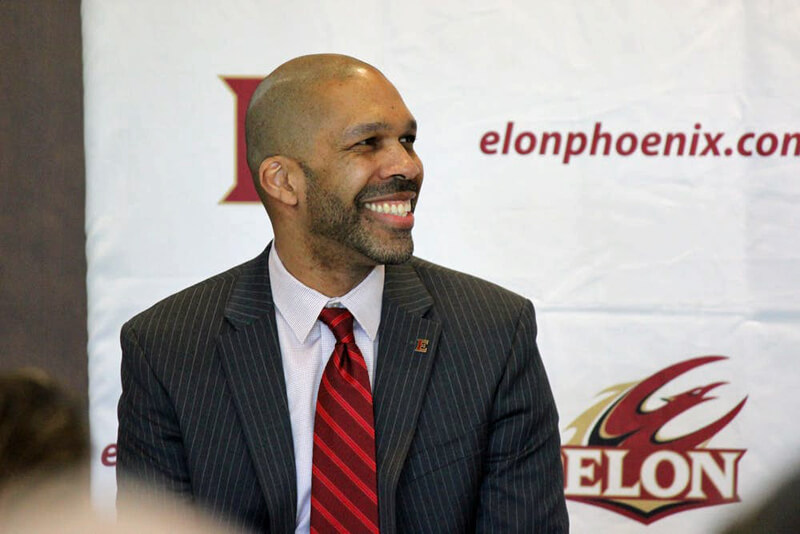 The Elon Phoenix will travel to Bloomington to take on Indiana for the first time in program history on Tuesday, Dec. 20.
The Phoenix finished a disappointing 2021-22 campaign 10-22 overall and 7-11 in the Colonial Athletic Association. Last year's losing season ended with the resignation of coach Mike Schrage, who left the program to join the new Duke staff under Jon Scheyer. In his three years at the helm of the Elon program, Schrage had a record of 33-52.
Former Notre Dame and most recently Iowa assistant Billy Taylor will replace Schrage as head coach. Taylor is a former two-time Patriot League Coach of the Year (2003, 2004) when he led Lehigh to a conference championship and an NCAA tournament berth. Taylor will look to do the same at Elon. It's been 23 years since Elon joined NCAA Division I and the Phoenix have never made the big dance.
This August, the Elon basketball program is experiencing a trip to Italy. The Phoenix have been participating in FIBA basketball games with Italian teams. Taylor's squad won their first game by almost 50 points. The team has also been able to enjoy the historic sites Italy has to offer such as the Leaning Tower of Pisa and Vatican City.
Elon's top three scorers in 2021-22 will not return to the program (via transfer or graduating). Two of them, Hunter McIntosh and Darius Burford, were named to the All-CAA third team last season. The two guards will transfer out of the program, McIntosh to Nevada and Burford, who led the team in points and assists, to Illinois State.
To fill those guard spots Elon will look for 6-foot Belmont Abbey transfer Sean Halloran to be the primary ball handler. Halloran was initially recruited and coached by Billy Taylor at Belmont Abbey before the coach left to be an assistant for Fran McCaffery at Iowa. The Orlando native averaged 14.4 points per game and shot over 50 percent from deep last season at the NCAA Division II level.
Zac Ervin, a 6-foot-5 guard, will return from last year's roster. Ervin, who started in 14 games last season and averaged 21 minutes a game, gives the Phoenix good size and shooting on the perimeter. Ervin didn't play down low or get to the rim much last season as 50 of his 71 makes from the field were on 3-pointers, but he can still use his size well defensively.
Down low, Elon doesn't have much size aside from 7-footer Andrew Junkin, who sparingly saw time in 18 games. The 2021-22 starting frontcourt will not return, which leaves some production to replace. A guy like sophomore forward Sam Sherry could see some more valuable minutes if he takes a step forward. Torrence Watson also returns as a graduate student who started eight games. Watson transferred in from Missouri two years ago and was a former 4-star recruit in the class of 2018 according to ESPN and 247sports.
As a team, the Phoenix were below average in every offensive category besides free throw percentage (72.9 percent). Elon was 310th in the country in points per game with an average of 67.1. The Phoenix were also one of the worst rebounding teams in the country averaging 33.2 rebounds a game, which is eighth out of the ten teams in the CAA. That was good for 342nd in the country among Division I teams. If there was anything Elon did well, it was 3-point shooting. The Phoenix made 8.5 3-pointers a game last year, which was second in the CAA. With the addition of a 50 percent 3-point shooter in Halloran, that number has a chance to rise.
As for the defense, Elon had an adjusted efficiency rating of 106.5 percent, according to KenPom, and allowed 72.2 points per game in 2021-22.
Elon had eight games decided by six points or less last season and struggled to find offensive consistency or an ability to close out games. The 10-22 record last year placed Elon as the 255th best team in the country according to Bart Torvik. This upcoming year Torvik projects Elon to be the 333rd ranked team in the country and 12th in the CAA.
Filed to: Elon Phoenix