6-Banner Sunday: UCLA, USC join Big Ten, full IU basketball non-conference schedule released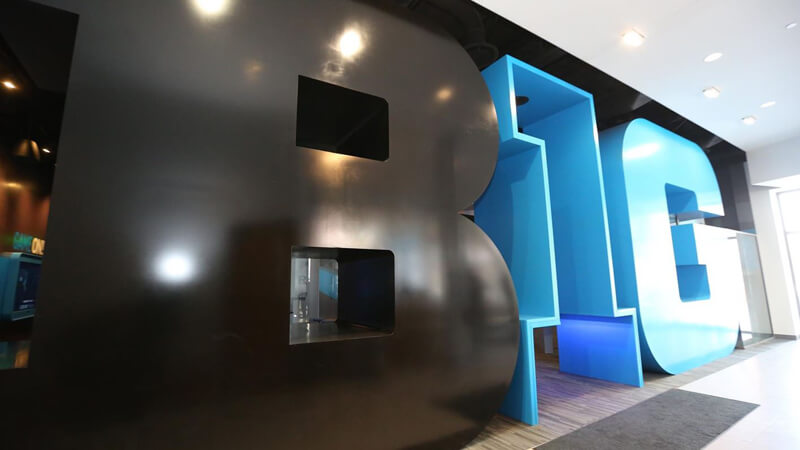 6-Banner Sunday is Inside the Hall's weekly newsletter in partnership with The Assembly Call. More than 9,000 Indiana fans receive the newsletter each week. In addition to appearing each week on the site, you can also opt to receive 6-Banner Sunday by email. A form to subscribe via email is available at the bottom of this week's 6-Banner Sunday.
Welcome to another edition of 6-Banner Sunday, a joint production between The Assembly Call and Inside the Hall where we highlight the five most essential IU basketball stories of the past week, plus take a look at how the other IU sports programs are doing.
Generally, the offseason is a quiet time for IU and college basketball. This week turned out to be the complete opposite of that with some of the biggest bombshells both locally and nationally in a long time. This earth shaking news was the addition of two elite Pac-12 teams for the 2024 season joining the Hoosiers and other conference foes in the Big Ten.
IU-specific headlines were not to be outdone by this nationwide story though. These involved the announcement of the rest of the non-conference schedule, a fan-favorite event getting a specific date announced, a former Hoosier player turned staff member meeting with the media for the first time, and a couple of former IU players in the NBA making headlines. We will, as usual, conclude with a look at how other Hoosier Sports are doing.
Several smaller items also occurred including Inside The Hall's continuing Freshmen Focus Series, Trayce Jackson-Davis talking to Andy Katz, the Recruiting Services Consensus Index ranking IU's 2022 class 13th, and Assembly Call's normal Thursday show.
• UCLA and USC join Big Ten
• IU releases non-conference schedule
• Hoosier Hysteria date announced
• Jordan Hulls speaks to the media
• Victor Oladipo staying in Miami and Juwan Morgan on the move
• Hoosier Roundup
Banner #1 – UCLA and USC join the Big Ten
College sports had a proverbial earthquake on Thursday afternoon with the shocking announcement that USC and UCLA were exploring leaving the Pac-12 for the Big Ten. A few hours later it was made official and IU's conference grew from 14 to 16 teams.
What this does in terms of scheduling with these teams being so far from everyone else in the league is unclear at this point. Also, whether this will lead to more realignment among other power five schools is not known yet either.
What is clear is that with the addition of these LA teams, the Big Ten now has schools in the top three media markets in the United States and from coast-to-coast. Also, an upcoming new TV deal that could pay more than 100 million annually (the Pac-12 pays out 20 roughly million) per school likely lured the newcomers despite being nowhere near the other 14 squads geographically.
Banner #2 – IU released non-conference schedule
Almost any other week this would be the top banner, but with the Big Ten additions, this topic was relegated to number two.
Hoosier fans learned of a fourth top-flight non-conference matchup with the announcement that IU would make the short trek to Cincinnati to play a solid Xavier team in the Gavitt Games on Friday, Nov. 18. The Musketeers are now coached by Sean Miller (brother of former Indiana coach Archie Miller) and are projected to be a borderline top-25 squad this season. With the already known showdowns against Arizona, Kansas, and North Carolina, the Hoosiers will now have two huge road tilts, a neutral site clash, and an elite home contest against likely ranked teams all before the calendar turns to 2023.
On Friday the team released its entire non-conference schedule with no other big-name opponents and the regular-season opener on Nov. 7 against Morehead State at Assembly Hall. The only surprise is that the previously known matchup against Miami (OH) will take place in Indianapolis at Gainbridge Fieldhouse on Sunday, Nov. 20 rather than in Bloomington. This gives IU at least one game in the Circle City for the 48th straight season.
The rest of the schedule including game times should be revealed in the next couple of months.
Banner #3 – Hoosier Hysteria date announced
Before any games can take place, IU has to start practicing first. While they are doing that throughout the offseason, the official opening to the season begins with the annual Hoosier Hysteria event on Friday, Oct. 7.
This date pairs it with the Hoosier football team's homecoming weekend and their showdown with Michigan the next day.
Banner #4 – Jordan Hulls speaks to the media
Just as the conference realignment news was breaking, former Hoosier fan favorite and now team recruiting coordinator Jordan Hulls met with the media for the first time. Hulls discussed his new job, recruiting, and recent retirement from a long pro career in Europe.
Inside The Hall's Tyler Tachman wrote a feature story about Hulls after the availability session. It discussed him returning to his hometown and why he couldn't pass up the opportunity to be on staff at his alma mater.
Banner #5 – Victor Oladipo staying in Miami and Juwan Morgan on the move
Not just one, but two relatively recent Hoosier stars made headlines this week in the NBA. First off, Victor Oladipo agreed to a deal to stay in Miami for another season per Shams Charania.
However, the more potentially exciting news for IU fans is that recent Celtic Juwan Morgan is coming back to Indiana because he was included in the blockbuster trade that sent Malcolm Brogdon to Boston per Adrian Wojnarowski. While Morgan has an uphill battle to make the Pacers' final roster, he may get a deal where he spends part of his time in the G-League playing for the Fort Wayne Mad Ants.
Either way, as long as he is not released from the squad, Morgan will now be playing where Hoosier fans can see him much more regularly.
Banner #6 – Hoosier Roundup
• Per Kendall Rogers, former Hoosier baseball coach Tracy Smith is coming back to the Big Ten to coach the Michigan Wolverines. While he did not meet the standards of Arizona State at his last job, he was the most successful coach in IU baseball history during his nine-year tenure in Bloomington leading Indiana to the College World Series.
• Football announced a home matchup with Massachusetts for 2027.
• Men's Soccer has several former players in the pros.
• Cross country released its upcoming fall schedule.
• Current and former Hoosiers competed at a couple of non-NCAA events this week.
• Both men's and women's golf added new assistant coaches.
• Men's tennis promoted a staff member to associate head coach.
• Rowing announced its upcoming recruiting class.
• A current IU diver won a medal in Budapest.
Thanks for your continued support for The Assembly Call and Inside the Hall. We'll be back next weekend with a new roundup.
Now go enjoy yourself a 6-banner Sunday.
Aaron (Ari) Shifron
Assembly Call Contributor
Filed to: