6-Banner Sunday: Indiana set for Bahamas trip and recruiting heats up this month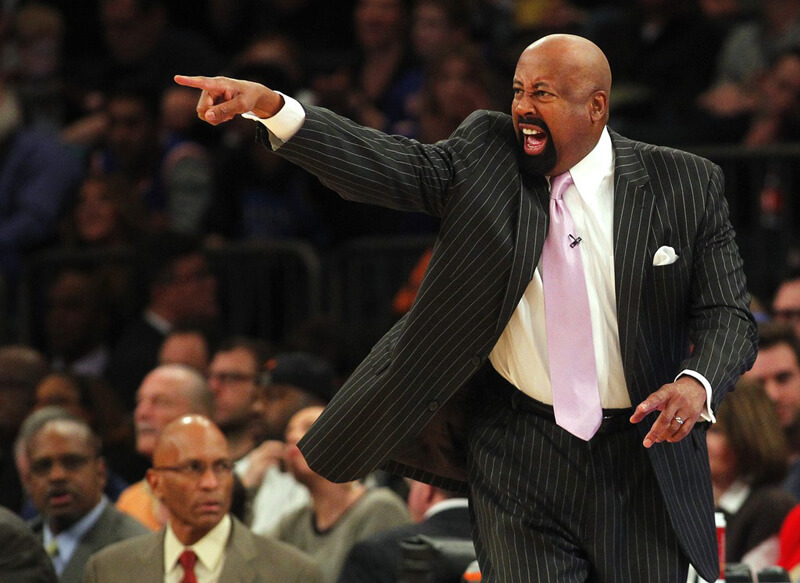 6-Banner Sunday is Inside the Hall's weekly newsletter in partnership with The Assembly Call. Nearly 8,000 Indiana fans receive the newsletter each week. In addition to appearing each week on the site, you can also opt to receive 6-Banner Sunday by email. A form to subscribe via email is available at the bottom of this week's 6-Banner Sunday.
Welcome to another edition of 6-Banner Sunday, a joint production between The Assembly Call and Inside the Hall where we highlight the five most essential IU basketball stories of the past week, plus take a look at how the other IU sports programs are doing.
Indiana's offseason continues to hum along this week with more good news surrounding the Hoosier basketball program. The biggest item we learned is Indiana is headed on a mid-August trip to the Bahamas for a pair of exhibition games.
We also have a closer look at incoming freshman Logan Duncomb, Tamar Bates's arrival in Bloomington, some official recruiting visits set for June and an NCAA rule change.
Also, on this week's Assembly Call Radio, we are joined by special guest Mark Titus to discuss Mike Krzyzewski's retirement and IU's offseason in general.
• Indiana is headed to the Bahamas
• Freshman Focus: Logan Duncomb
• Tamar 'Scoop' Bates arrives in Bloomington
• Four class of 2022 official visits set for June
• NCAA rules change allows non-coaching staff members to work with players
• Hoosier Roundup
Banner #1 – Indiana is Headed to the Bahamas
In easily the biggest news of the week, the Hoosiers are headed to the Bahamas for a pair of exhibition games in August.
This is a great chance for the new staff to get some extra practice time in and for the players to gain some experience playing together before the season begins.
Banner #2 – Freshmen Focus: Logan Duncomb
Inside the Hall took a closer look at incoming freshmen Logan Duncomb this week. Duncomb is the 6-foot-10 big man from Cincinnati Moeller High School. Duncomb's arrival provides the Hoosiers some much-needed depth in the frontcourt.
Before Indiana made the change from Miller to Woodson, it looked likely that Duncomb would play a major role as a freshman. Jackson-Davis seemed to be on his way to pursue a professional career, which would have thrust Duncomb into a prominent role in his first season.

But Woodson's ability to keep Jackson-Davis in the fold, retain Thompson and add Durr should give Duncomb a chance for some development time as a freshman.
There is some speculation that Duncomb may have a hard time competing for minutes as a freshman, but the opportunity is going to be there for him to earn his way into the rotation. Having frontcourt depth is always a good thing. Foul trouble and injuries can sneak up on a team, and having another big to plug into the frontcourt is a luxury.
Banner #3 – Tamar 'Scoop' Bates Arrives in Bloomington
Tamar 'Scoop' Bates arrived in Bloomington this week, ready to begin his career as an Indiana Hoosier. It was refreshing to see how Scoop and his family are already embracing the Hoosier fanbase. So refreshing that I (Matt Moore) wrote a story about it for Busting Brackets. All indications are that Scoop is going to be an instant fan favorite in Bloomington.
Scoop also made an appearance on AJ Guyton's podcast, House of Hoosier. If you get a chance, take a little time to listen to the episode.
Banner #4 – Four Class of 2022 Official Visits Set for June
The month of June is going to be a big recruiting month for the Indiana coaching staff. Four 2022 recruits have visits scheduled for June.
Among the prospects scheduled to visit are Kaleb Banks, Justin Taylor, Kyle Filipowski and Jalen Hood-Schifino.
Banner #5 – NCAA rules change allows non-coaching staff members to work with players
This week the NCAA announced a waiver that will allow non-coaching staff members to provide instruction to players this summer.
The decision was made to allow the coaching staff to be on the road recruiting during the summer recruiting period this year while ensuring the players will continue to receive instruction. It will be interesting to see how Indiana is able to leverage this waiver.
Banner #6 – Hoosier Roundup
• Baseball closed their disappointing end to the season on a high note with a victory over Maryland. However, it was too little too late to earn a bid to the NCAA Tournament. As a result, the Hoosiers will not participate in postseason play for just the second time in eight years. On a happier note, several players were honored by the Big Ten.
• Men's Soccer had two athletes awarded CoSIDA Academic Honors. One of those players announced they will be back at IU for another year.
• Women's Soccer had their goalie earn a similar academic honor.
• Women's Basketball had a player named to represent Australia in the U19 World Cup Selection Camp
• Football had the Scholar Athlete of the Month and a former all-time great put on the College Football Hall of Fame Ballot.
• Several Hoosiers were selected to USA Diving's High Performance Squad.
• Men's Golf had a participant selected a PING All-Region Honor.
• Water Polo had three Hoosiers earn ACWPC All-American Honors.
• The Hoosiers as a whole are in 14th place in the Learfield Directors Cup when all 24 sports are combined.
Thanks for your continued support for The Assembly Call. We'll be back next weekend with a new roundup.
Now go enjoy yourself a 6-banner Sunday.
Matt Moore (@MattHoopsGuy1)
Staff Writer
The Assembly Call
Filed to: