Freshman Focus: Logan Duncomb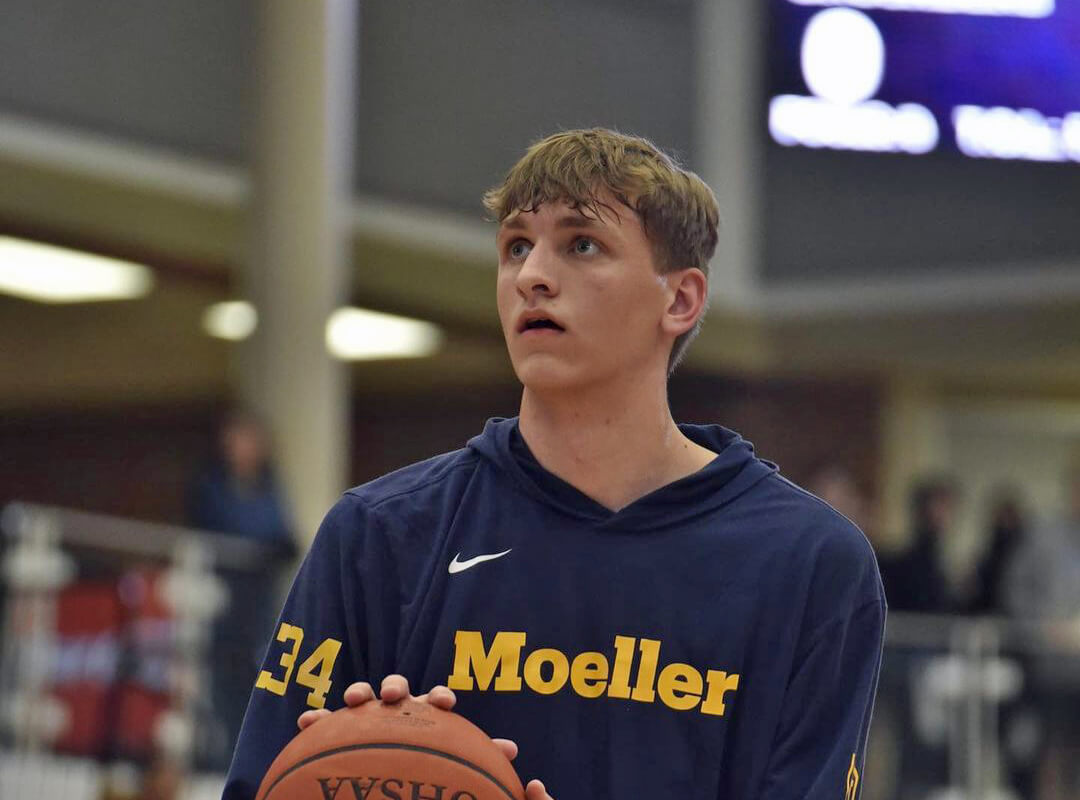 Logan Duncomb never wavered.
The 6-foot-10 center from Cincinnati Moeller, who announced his commitment to the Hoosiers in April of 2020, could have hit the open market when Indiana fired Archie Miller in March.
But Duncomb, the No. 70 player nationally in the class of 2021, didn't entertain a new path even in the uncertainty of a coaching change. It would have been easy for Duncomb to look around and be courted again as one of the best available high school players this spring, but that never happened.
In those 13 days between Miller's firing and the hiring of Mike Woodson, Duncomb stayed in contact with Athletic Director Scott Dolson and believed the program would land in good hands.
On March 28, before Duncomb could even speak to Woodson, he publicly declared his support for the hire.
"I think that it's an awesome hire," Duncomb told Inside the Hall's Tyler Tachman. "He seems like a really good coach with an NBA background. And they bring on Thad Matta who has college experience. It seems like a deadly duo."
Three days later, Duncomb affirmed his commitment to the Hoosiers and said he would arrive on campus in June.
"I like the fact that he likes to push his players to be better than they are so they keep growing," Duncomb said of Woodson after his first talk with him. "… He's going to let you know what you need to get better on, be tough on you, but I think he wants to get you better to hopefully put you in the best position to get to the next level."
This month, Duncomb will shift from Indiana recruit to Indiana player. Along with Tamar Bates, he's one of two incoming freshmen for the Hoosiers on Woodson's first Indiana team.
Bates, who was recently elevated to a five-star prospect in the recruiting rankings, is expected to play a significant role in his first collegiate season. The path to minutes for Duncomb is less clear.
After a stellar senior season at Moeller where he averaged 13.9 points and 9.2 rebounds per game, Duncomb is likely to find himself behind Trayce Jackson-Davis, Race Thompson and Michael Durr on the depth chart in the Hoosier frontcourt.
Before Indiana made the change from Miller to Woodson, it looked likely that Duncomb would play a major role as a freshman. Jackson-Davis seemed to be on his way to pursue a professional career, which would have thrust Duncomb into a prominent role in his first season.
But Woodson's ability to keep Jackson-Davis in the fold, retain Thompson and add Durr should give Duncomb a chance for some development time as a freshman.
Duncomb's primary strengths as a player should translate well for what Woodson is looking for in a big man.
He's a willing and capable passer out of the post. He hustles and plays hard all of the time. He has a reliable mid-range shot and is working on stretching his range out to the perimeter. He says he's comfortable switching defensively, which is what Woodson wants to adopt following four seasons of the pack line defense under Miller. He's also mobile and loves to dive for loose balls, which is why he's broken his nose on many occasions.
Most importantly, Duncomb wants to be at Indiana despite the offseason changes that occurred to the coaching staff. Fit means different things for different recruits. For Duncomb, the fit he found at Indiana extends beyond basketball.
In a college basketball world where player movement has become increasingly easier and more common as time has gone on, Logan Duncomb never wavered in his love for Indiana.
Filed to: Logan Duncomb