Indiana signee Logan Duncomb remains committed to Indiana, plans to arrive on campus in June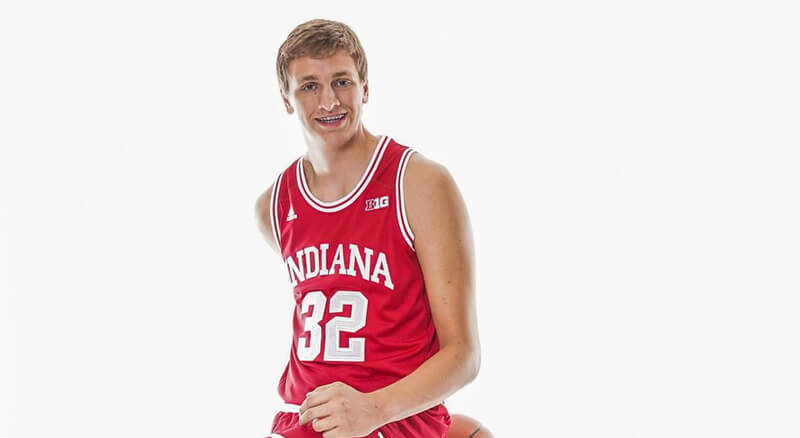 Indiana class of 2021 signee Logan Duncomb told Inside the Hall that he remains committed to Indiana and plans to arrive on campus in June.
Duncomb spoke with Indiana's new head coach Mike Woodson twice this week, a brief Facetime on Tuesday and a longer conversation with Duncomb and his parents on Wednesday.
"I like the fact that he likes to push his players to be better than they are so they keep growing," Duncomb said. "..He's going to let you know what you need to get better on, be tough on you, but I think he wants to get you better to hopefully put you in the best position to get to the next level."
In one of their conversations, Woodson laid out his expectations for Duncomb as well as his offensive and defensive philosophies, which emphasize versatility. Duncomb feels he'll fit in well with Woodson's four-out/one-in offensive style.
"From a big standpoint, be able to pass out of the post but also hit a mid-range jumper and be able to hit a three, which I can do both of and am working on right now," Duncomb said.
At Woodson's introductory press conference Monday, he mentioned being able to switch defensively, a commonplace in the modern game. Duncomb said he feels he can fit in on that end of the floor, too.
"I'm pretty mobile for a big so I can guard a five through three," Duncomb said.
Duncomb is the lone member of Indiana's 2021 class and rated as a four-star center, according to the 247Composite. He averaged 13.9 points and 9.2 rebounds per game in his senior season at Archbishop Moeller High School in Cincinnati, Ohio.
Filed to: Logan Duncomb