Indiana carried a 23-8 lead all the way to the 7:58 mark of the first half against Rutgers on Wednesday night until Geo Baker hit a 3-pointer. That shot broke a near six-minute scoring drought for the Scarlet Knights.
From there, Indiana's defense struggled, allowing Rutgers 27 points to close out the half. The Scarlet Knights took a 35-31 lead into the half and never looked back.
Rutgers dropped in 7-of-8 from deep over that final 7:58 of the first half. A look at the film reveals only one of those makes could be deemed a "bad" shot, as Geo Baker heat-checked in a 3-pointer in transition from several feet behind the line. Other than that, in both transition and the halfcourt, Indiana's defense continued to falter time and again, allowing Rutgers great looks it capitalized on.
Worse yet, when Indiana was beaten, its closeouts were often lackadaisical, a sign of resignation to the drubbing they were experiencing.
We'll take a look at four of Rutgers' made 3-pointers displaying some of the most egregious defensive efforts from Indiana in the latest edition of Film Session:
Race Thompson sets a ball screen for Khristian Lander up top as Myles Johnson flat hedges:
Johnson opts to stick closer to Thompson and Lander has a step on Caleb McConnell and room to the rim: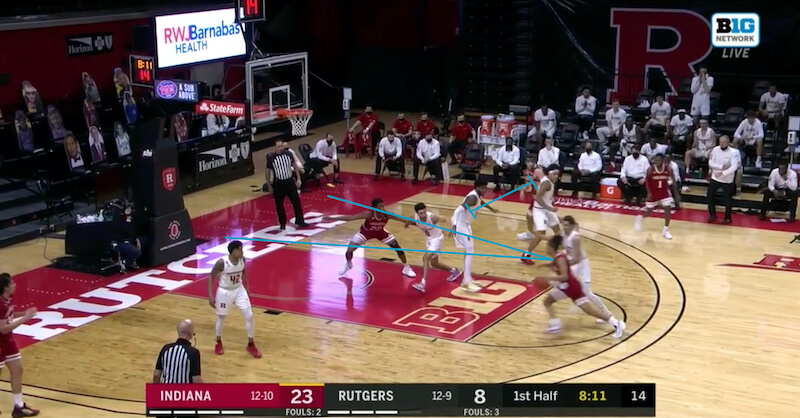 But Lander, as he did on two other occasions in this game, missed a point blank layup at the rim on his take: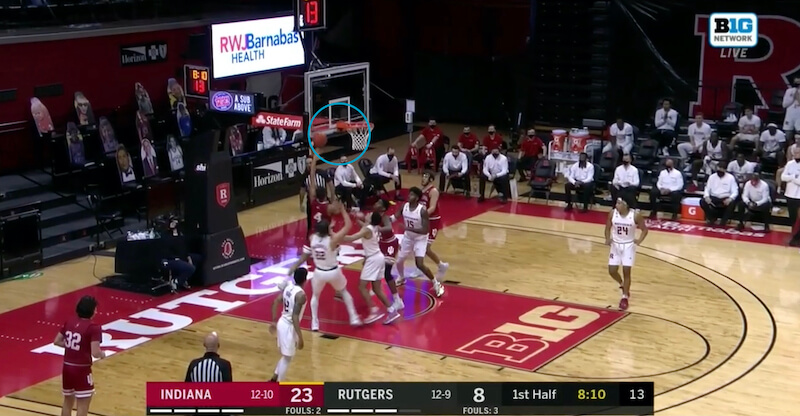 Off that miss, Geo Baker is up the court and he passes to McConnell on the right side. Indiana has three defenders — Jordan Geronimo, Thompson and Al Durham —  on the left side by Ron Harper Jr.: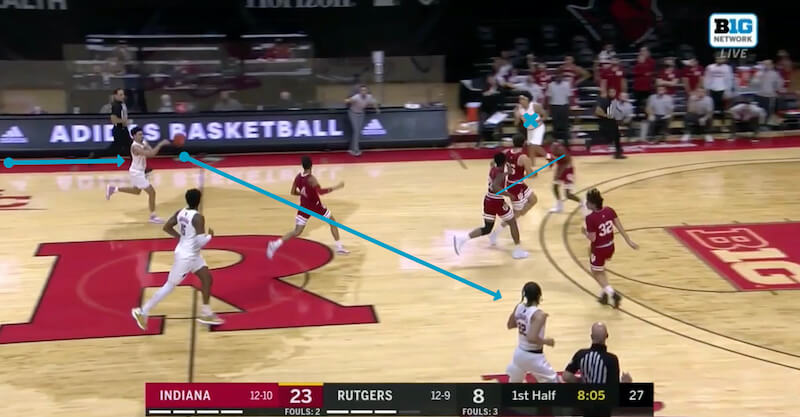 As McConnell gets the ball, he whips it to Jacob Young in the right corner which Baker is pointing out and likely saw as the right move from his vantage point on his initial pass. Durham sprints to pick up Young out of the four IU defenders in a pack on the left side: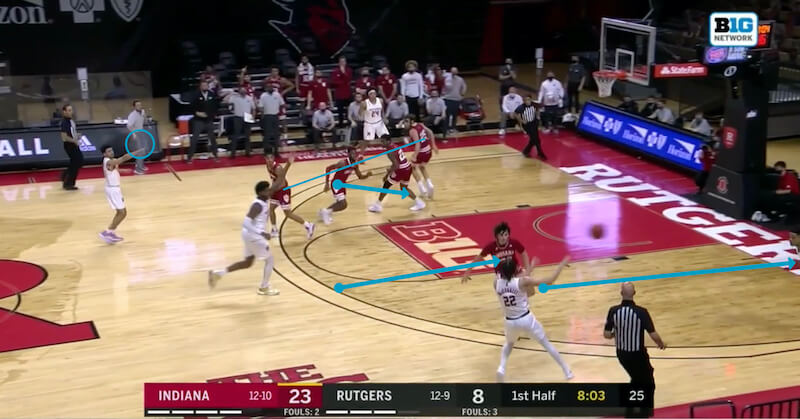 As Young moves to the basket, Geronimo moves with Durham to the ball. Johnson is cutting into the paint and calling for the ball: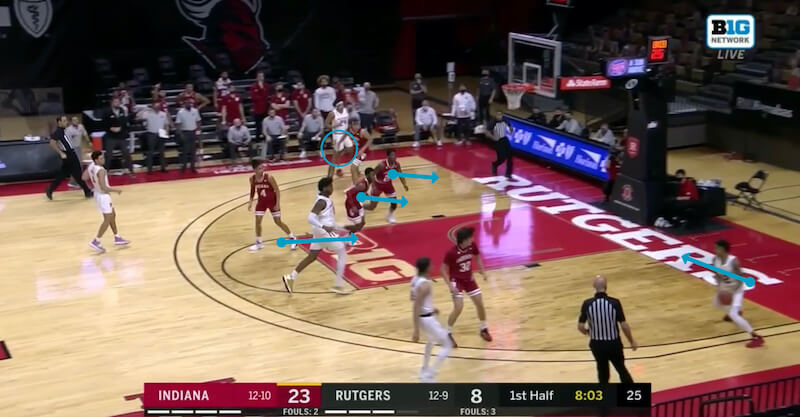 Indiana's defense actually saves itself to start on this one. Durham gets in front of Young and Geronimo marks Johnson. But Lander finds himself in no man's land in the paint as Baker calls for the ball: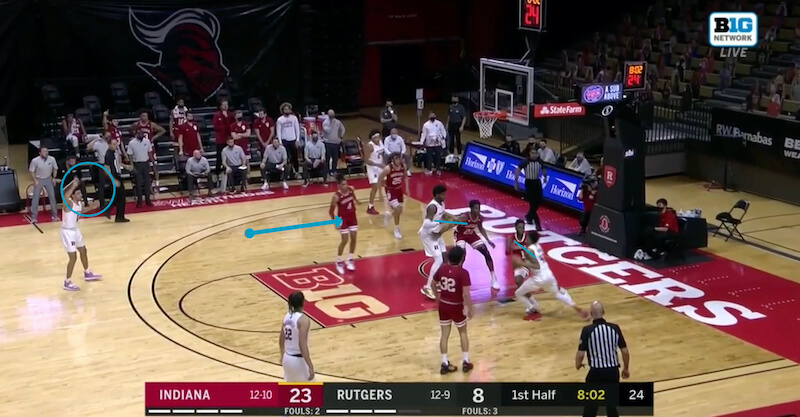 Lander moves further down to the basket as Young whips the pass to the wide open Baker. Lander's got a lot of ground to make up on his closeout: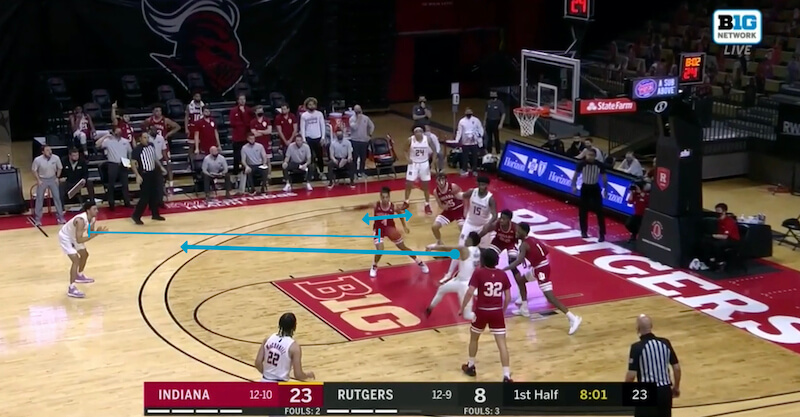 It's a good effort from Lander, but the 3-pointer splashes home to break Rutgers' six-minutet scoring drought:
Despite the talent, this has been the Lander experience for much of the season. Poor shooting on one end followed by head-scratching defense on the other. He was out of position and lacking situational awareness here.
Video:
Filed to: Rutgers Scarlet Knights