Relationships driving Kenya Hunter to Indiana and beyond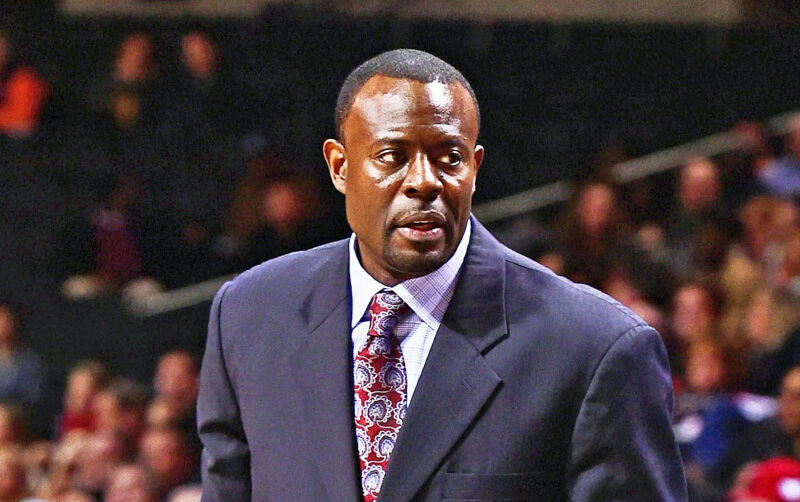 When Kenya Hunter was offered the job at Indiana, he knew it could mean moving with his family during a time when a virus is floating through the air. He knew it meant leaving UConn, a program he's established himself at for the last two seasons. He knew it meant adjusting to a new system with new players. He knew that, in a normal world, most college basketball coaches would have already settled into a position when August rolled around on the calendar.
Hunter knew all of it. Yet, he still couldn't pass up Archie Miller's offer.
"You say that the stars align right?" Hunter said during his first media availability Friday morning. "I think that the stars aligned right for this to happen."
The chain reaction for Hunter to end up in Bloomington started in early August when Kentucky assistant coach Kenny Payne took a job with the New York Knicks. Former IU assistant coach Bruiser Flint slid into Payne's old position on John Calipari's staff. That led to Miller reaching out to Hunter, who has 20 plus years coaching experience, to fill the vacancy.
Hunter had settled into a niche at UConn, helping guide the Huskies to a 19-12 record last year under head coach Dan Hurley. Hunter was integral in the development of freshman big man Akok Akok and the AAC's 2018-19 most improved player Josh Carlton. He'd also made headway on the recruiting trail, landing four-star 2021 shooting guard Jordan Hawkins.
So, Hunter spoke Miller about the opportunity. He discussed the possibility of jumping to the Midwest with his family. He prayed about it.
"I felt like it was the right thing for me to do," Hunter said. "And here I am."
On Friday, he listed all the usual draws to Bloomington. The history. The tradition. The fans.
The most prominent reason, however, was a relationship he's built over more than 25 years.
"Because of who wanted me to be here with him: Archie Miller."
Hunter's ties with Miller extend all the way back to when Miller was a budding 15-year old recruit, proving himself in AAU games. Then, Hunter was the director of basketball operations at North Carolina State during Miller's playing days.
Hunter knows the family, too, and is so familiar with them that he can recall recruiting stories. Apparently, there's a specific story.
"I can't tell the one story because I would embarrass him or his dad," Hunter said with a laugh.
That relationship has manifested itself over the years. Hunter has followed Miller's career which eventually landed at Indiana after a successful stint with Dayton. Hunter served as an assistant at Xavier from 2004-2007 with Miller's brother, Sean.
Now, the duo are reunited, with Hunter being officially introduced as the co-associate head coach. He arrived in Bloomington last Tuesday. Everything has flown by, Hunter admits.
Before the basketball program's workouts were paused due to positive COVID-19 tests, Hunter was already on the court working with his new team. He likes a hands-on approach with his players, fostering relationships and skill development. Miller was out on the hardwood, too, earning what Hunter calls "sweat-equity."
"We're kind of cut from the same cloth when it comes to that," Hunter said.
Over the last week, Hunter has been impressed with how Miller has evolved, too. Yesterday, Miller and Hunter were on a Zoom call with a recruit. Hunter watched Miller thoroughly comb through all of the details of the program, explaining why Indiana is the most optimal landing spot.
"It opened my eyes to how much he's grown from the player that I remember," Hunter said. "Arch has a way about himself, he's very confident in knowing the game and teaching the game."
As important as relationships are to Hunter, it's no surprise that recruiting, which is built off of trust and communication, is a key attribute to what he's bringing to Indiana. "Don't get it twisted, I'm here to recruit," Hunter said.
"I think the biggest thing is finding good people and developing good people that are talented," Hunter said. "There are a lot of them out there. It's our job to find the pieces and bring them to the table. I really truly believe that, at the end of the day, if you're going to get the most out of the individual prospect, they have to have your trust and you have to trust that they're going to do what they need to do as well."
Less than two weeks into his time on the IU staff, that mindset has already been on full display. Hunter, a native of Arlington, Virginia, has tapped into his origins, offering four 2022 prospects from the DMV.
Hunter hopes to combine some east coast flair to the Hoosiers in-state recruiting approach, a plan in which Miller has successfully brought in the last three Indiana Mr. Basketball's. As a coach at Georgetown in 2012, Hunter remembers watching the No. 1 ranked Hoosiers, a team that boasted in-state stars like Cody Zeller and Jordan Hulls blended with a DMV talent in Victor Oladipo.
As Hunter acclimates to his new home, some new Midwest relationships will take time to flourish. It's been a while since Hunter has recruited Stanley Burrell and Justin Cage, both products of Indianapolis, to Xavier. But, like everywhere else he's been, Hunter will build more connections.
It is, after all, how he ended up at Indiana in the middle of a pandemic.
Filed to: Kenya Hunter