Indiana confirms addition of Kenya Hunter to coaching staff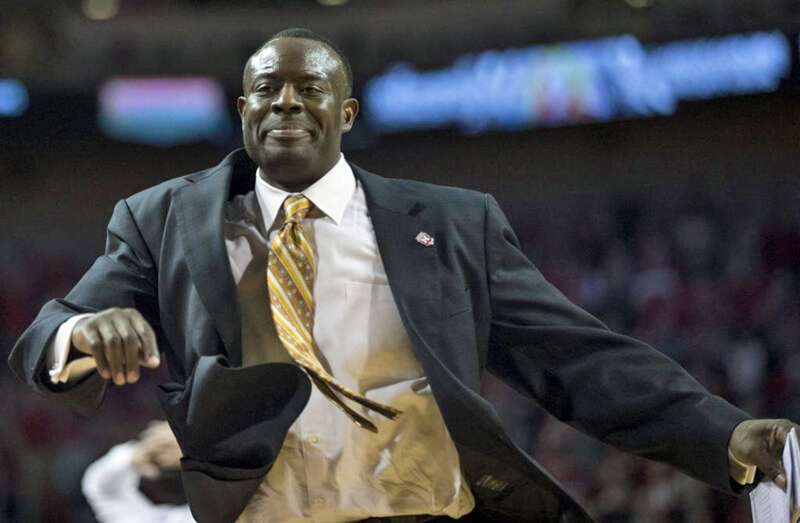 On Wednesday, Indiana coach Archie Miller confirmed the addition of Kenya Hunter to its coaching staff as a replacement for Bruiser Flint, who left for Kentucky.
Hunter, who came to Indiana from UConn, will share the title of co-associate head coach with Tom Ostrom.
Here are statements from Miller and Hunter on his appointment to the IU staff:
"I'm excited to be able to add Kenya to our staff and partner with him again. He is a great person who will fit in seamlessly with our staff, players and university community. Kenya is the full package when it comes to the profession. He's a great teacher and developer on and off the floor. His ability to relate to players and make them better is second to none.

"He's experienced success from some of the best coaches and programs in the ACC, A10, Big East, and Big Ten, which will make an impact immediately on us.

"Personally, we've been close for a long time and our familiarity with each other is going to be fun. We are proud to welcome Johncie, Jaylin and Kendall to Bloomington and our proud program." – Archie Miller
"My family and I are extremely excited to have the opportunity to become a part of Hoosier Nation. Archie and I have a relationship that spans a long time and to be able to reconnect means a great deal to me personally. I think it goes without staying that Indiana basketball has one of the best traditions in college basketball and the strength of the Big Ten makes this among the most coveted positions in the country." – Kenya Hunter
Here is Hunter's full bio released by IU:
Kenya Hunter is the newest member of the IU staff and is in his first season as Co-Associate Head Coach for the Hoosiers. Hunter returns to the Big Ten, where he coached for five seasons at Nebraska and reunites with Archie Miller, who was a player and staff member at NC State when Hunter was part of the Wolfpack staff early in his career. Hunter, who played for and graduated from Duquesne also coached Miller in AAU ball in Pennsylvania.

The native of Arlington, Va., comes to IU after spending the last two seasons as an assistant coach at UConn.

Hunter, an 18-year veteran of Division I coaching, worked primarily with the Huskies' big men and had a significant impact, helping sophomore center Josh Carlton earn the American Athletic Conference Most Improved Player Award for 2018-19 and developing freshman Akok Akok into one of the nation's leading shot blockers last season. He also helped UConn land two consecutive Top 20 recruiting classes.

Hunter came to UConn after spending five years on the coaching staff at the University of Nebraska, which followed extensive coaching experiences at Georgetown, Xavier and Duquesne, as well as basketball administrative experience at North Carolina State. He has been a coach for 11 teams that reached the NCAA Tournament.

Hunter coached big men and wings during his tenure as he helped the Huskers post 22 victories in 2017-18, earning an NIT berth. During his tenure, he also helped Nebraska reach the NCAA Tournament and he was instrumental in the development of All-Big Ten selections Terran Petteway and Shavon Shields. Petteway was a two-time All-Big Ten performer who led the conference in scoring in 2013-14, while Shields finished his career as one of five players in school history with 1,500 points and 600 rebounds.

He spent six years (2007-13) on the coaching staff at Georgetown, where he helped the Hoyas earn two Big East Conference titles, five 20-win seasons, and five NCAA Tournament berths. He also had a significant role in the development of future NBA stars Roy Hibbert, Greg Monroe, and Otto Porter, the Big East Player of the Year in 2012-13 and the No. 3 pick in the NBA Draft. His recruiting efforts helped the Hoyas land three classes that were rated among the top 25 in the country.

Prior to his stint at Georgetown, Hunter spent three years at Xavier, where he helped the team produce back-to-back 20-win seasons and earn a spot in the 2007 NCAA tourney.

Hunter began his Division I coaching career at Duquesne, his alma mater, where he became a fulltime assistant for two seasons (1998-2000), helping the Dukes bring in the top recruiting class in the Atlantic 10 in 1999. He then accepted the job of Director of Basketball Operations at North Carolina State, where he remained until 2004, when he left to coach at Xavier.

Hunter, who played both football and basketball at Wakefield High School in Arlington, was a four-year point guard at Duquesne, serving as captain for three seasons and twice receiving the award as the team's top upperclassman. He graduated in 1996 with a degree in liberal arts, then earned his master's degree in education from North Carolina State in 1998, while serving as a student manager for the Wolf Pack.

Hunter and wife Johncie are parents to a son, Jaylin, and a daughter, Kendall.
Filed to: Kenya Hunter