While Trayce Jackson-Davis put up a monster line of 27 points and 16 rebounds (both career-highs) in IU's win against Minnesota on Wednesday night, his defense on star Daniel Oturu deserved plenty of praise as well.
The freshman — along with Race Thompson and other Indiana bodies — continually bothered Oturu into his 5-of-15, 11-point performance, often blocking his shot. The sophomore came into the contest averaging 19.9 points per game.
We'll take a look at Indiana's defense on Oturu in the latest edition of Film Session:
We start after a ball screen near the top of the key. Alihan Demir has rolled into the paint and has Jackson-Davis recovering to him. Marcus Carr makes the pass to Payton Willis on the left wing. Smith has helped on Demir but is starting to rotate out to Willis. Oturu is now posting on the weak side: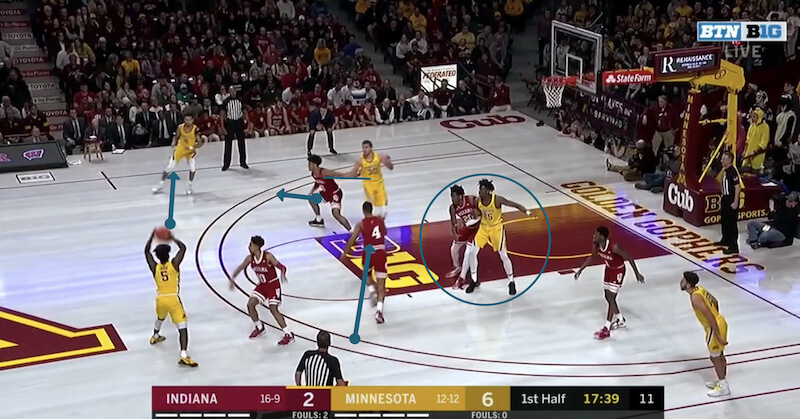 As Willis now has the ball on the left wing, Oturu flashes from the right low block to the left high post. But De'Ron Davis is playing him close and the pass doesn't come: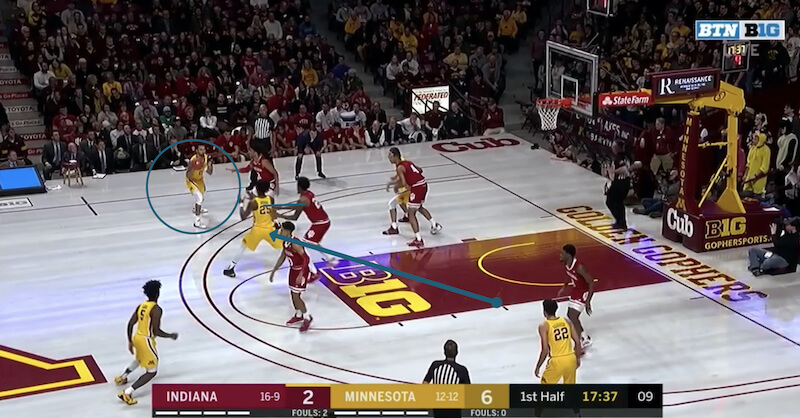 So Oturu keeps moving out to try and get the ball. But Davis isn't letting it happen. So Willis calls for a ball screen instead: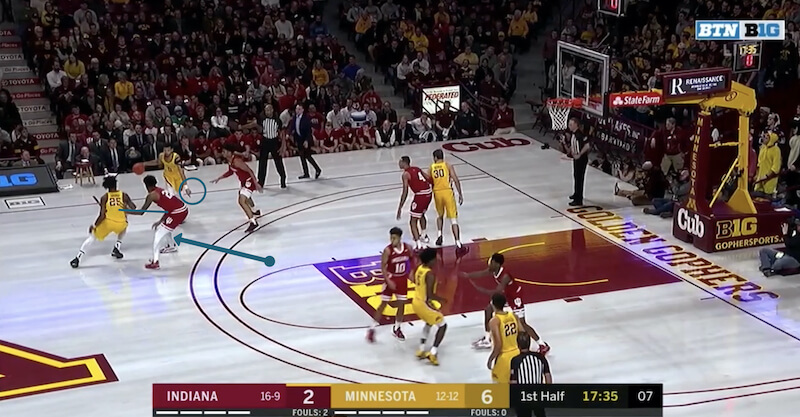 Willis takes it right. Davis hedges as Oturu rolls: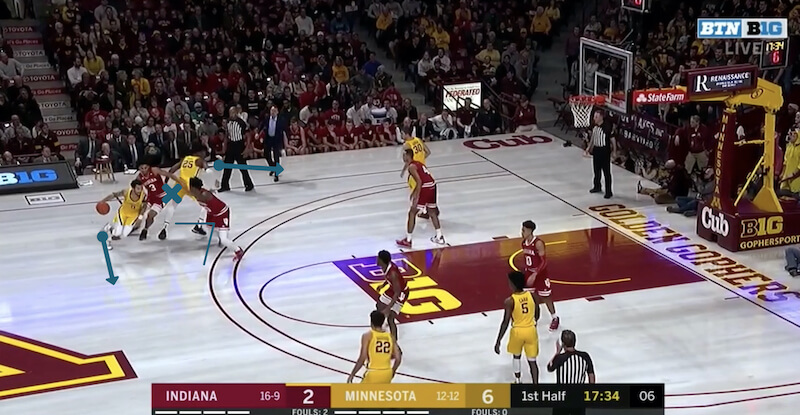 Jackson-Davis has rotated to Oturu on the roll. As Davis rotates back to Oturu, Willis passes to Demir on the left wing: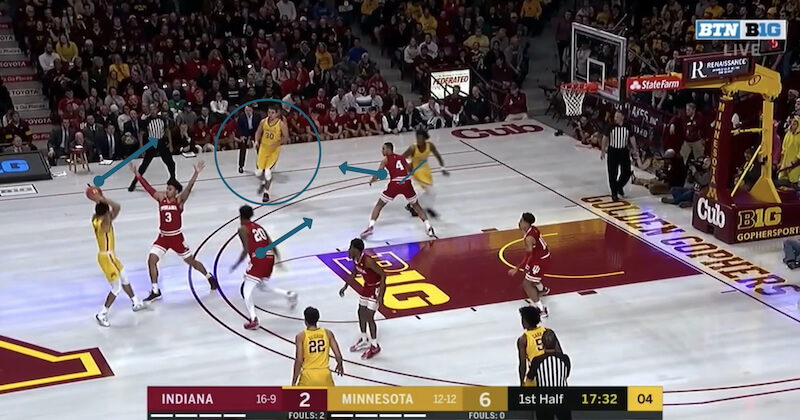 Jackson-Davis and Davis rotate back to their men. With only three seconds left on the shot clock, Demir passes to Oturu: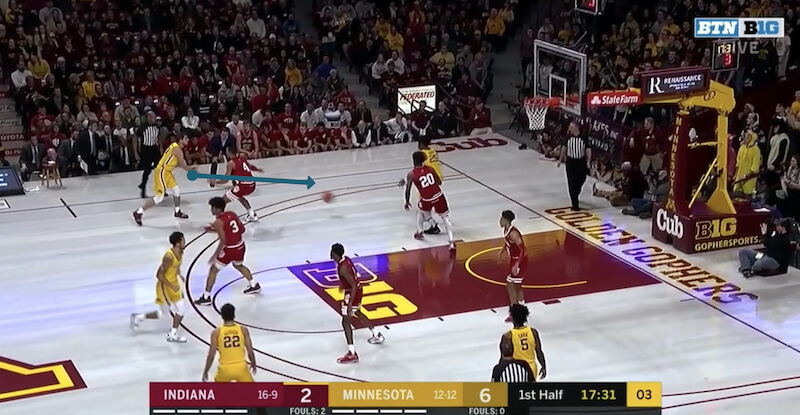 Oturu is forced out a few more feet and has to take a long contested 2 over Davis. It doesn't drop: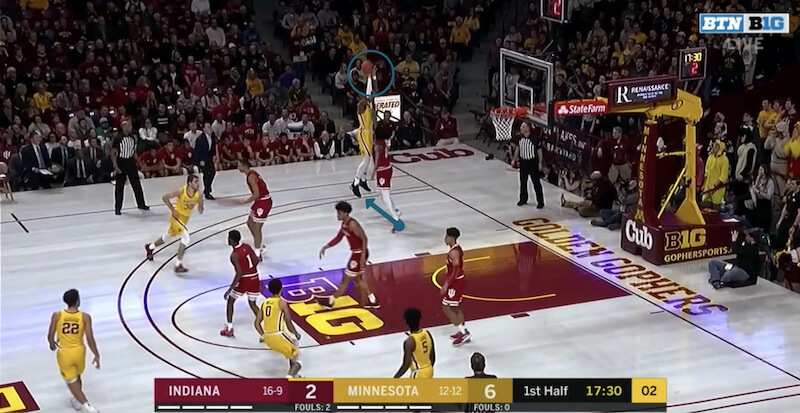 Nice job by Indiana to keep rotations fast and tight on the ball screens. Credit goes to Davis as well for forcing Oturu into some difficult places.
Video:
Filed to: Daniel Oturu, Minnesota Golden Gophers