Film Session: Iowa
Here's yet another Iowa ball screen. This one Garza sets for Evelyn near the top of the key: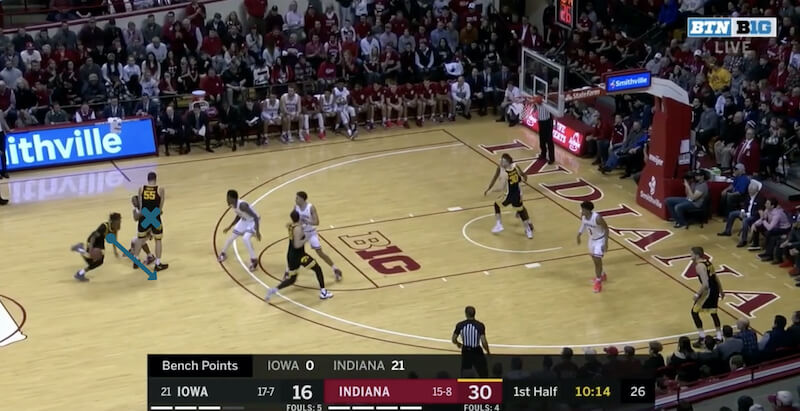 Davis hedges, but drops down pretty far this time around. This means Justin Smith stunts out of the corner to try and help stop Evelyn. Green has recovered back near Evelyn:
Evelyn passes to Riley Till in the right corner. Smith recovers back out to him: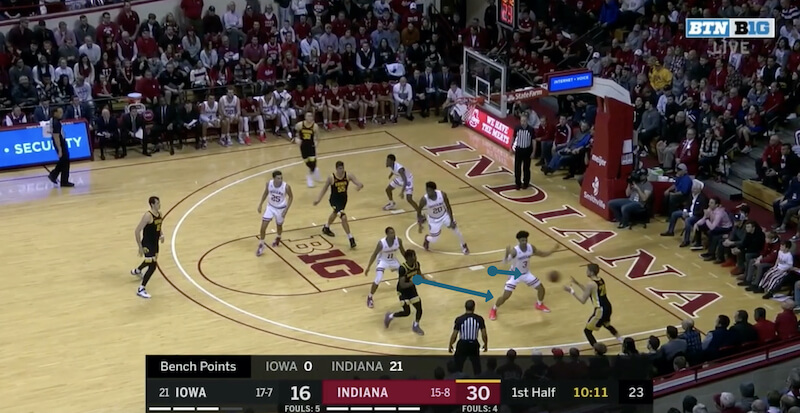 Kriener sets a ball screen for Till as he moves out of the corner and to the wing: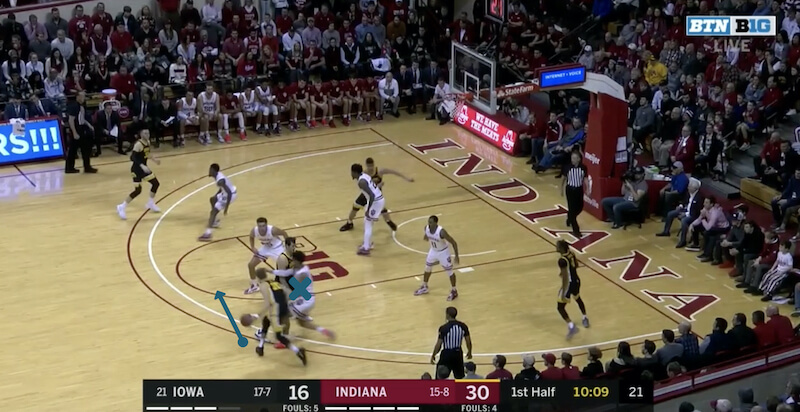 Thompson rotates right, but doesn't fully hedge as Smith has Till covered at the top of the key. Davis picks up Kriener on the roll. This allows Garza to leak out to the right wing: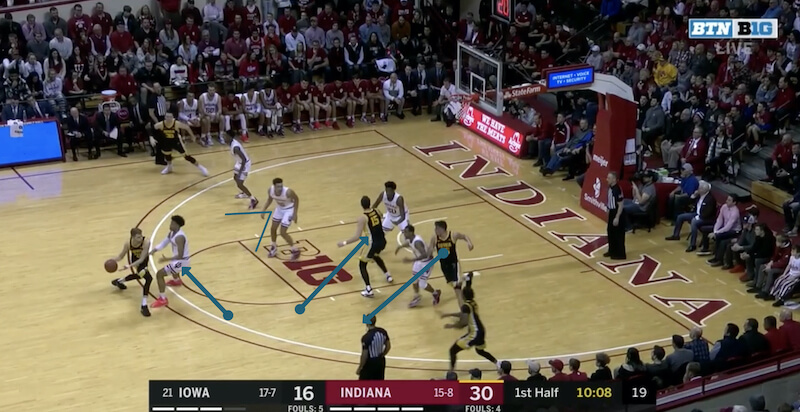 But the Hoosiers remain in synch. Thompson rotates back to Kriener. And as Garza sets a ball screen for Evelyn — who got the pass from Till as he moved off the top of the key — Davis comes hard on the hedge: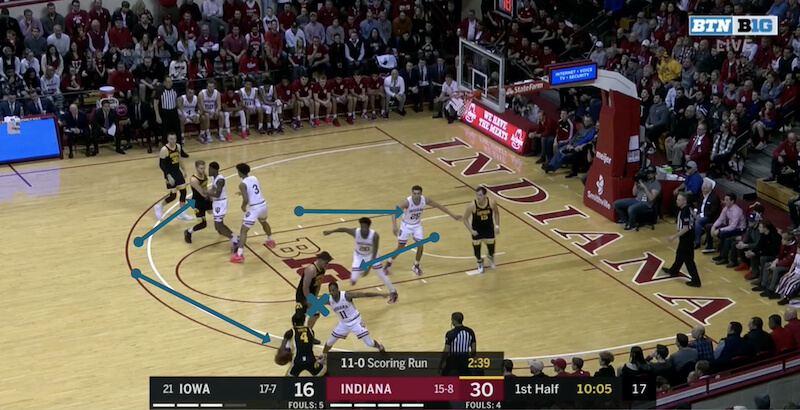 He jams up Evelyn as Garza rolls. Kriener rotates out and now replaces Garza on the right wing: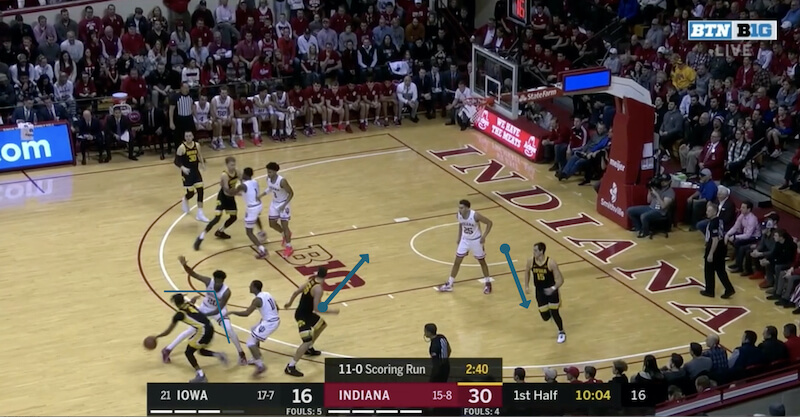 Thompson catches Garza on the roll as Davis recovers back. Evelyn turns back and finds Kriener on the right wing: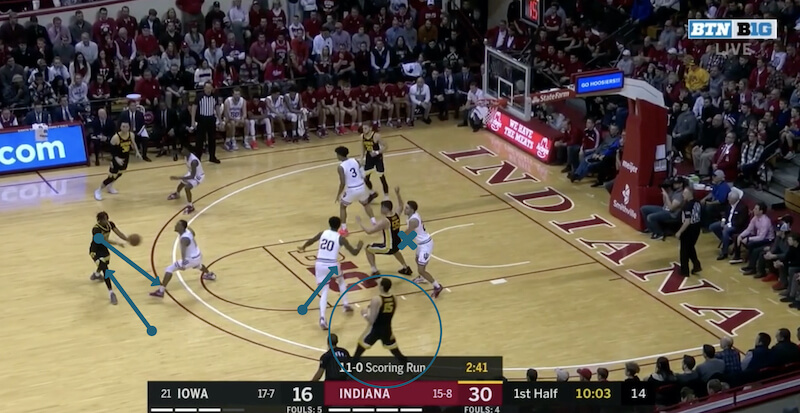 But Thompson is out hard on the recovery. Kriener looks for Garza on the right low block as Davis has him fronted: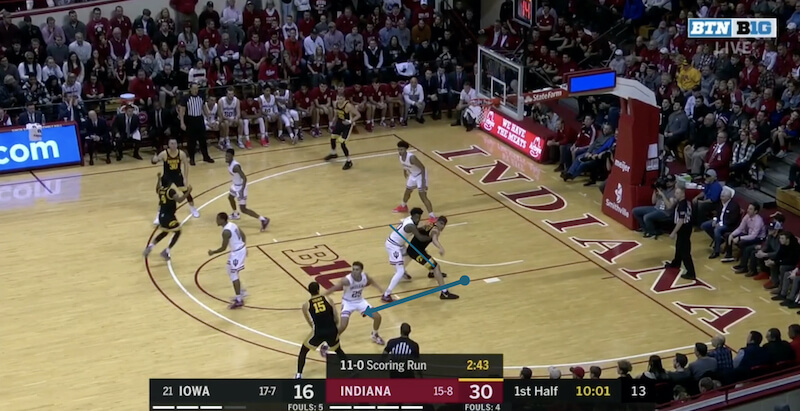 So Kriener dribbles in to try and find an angle to Garza. But as he makes the pass, Thompson does a heck of a job to come through and intercept it: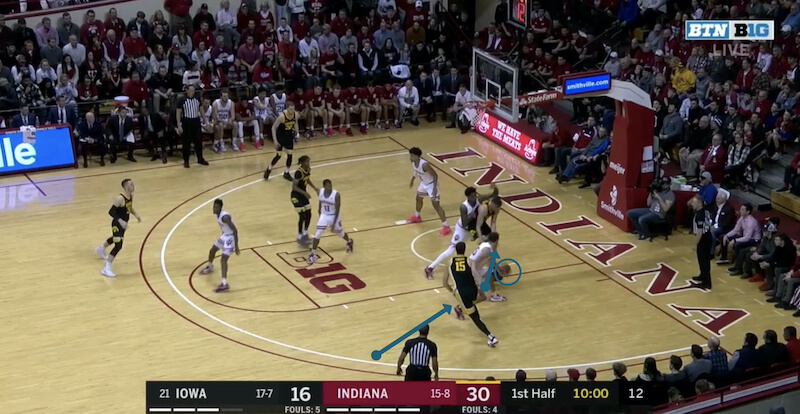 Thompson finds Green: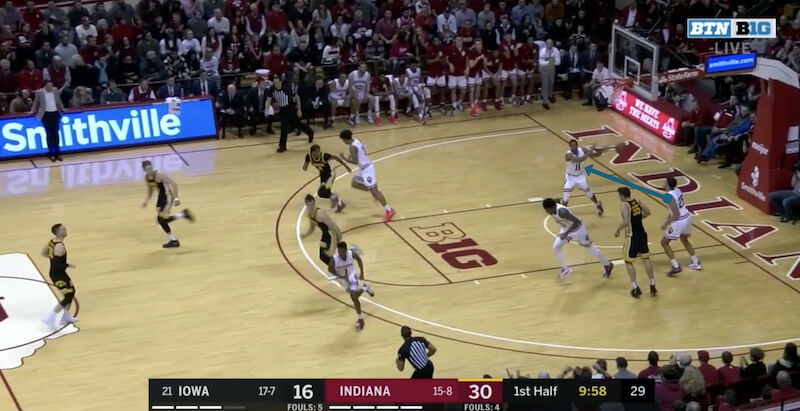 Green dribbles up the court and finds a quickly posted-up Davis: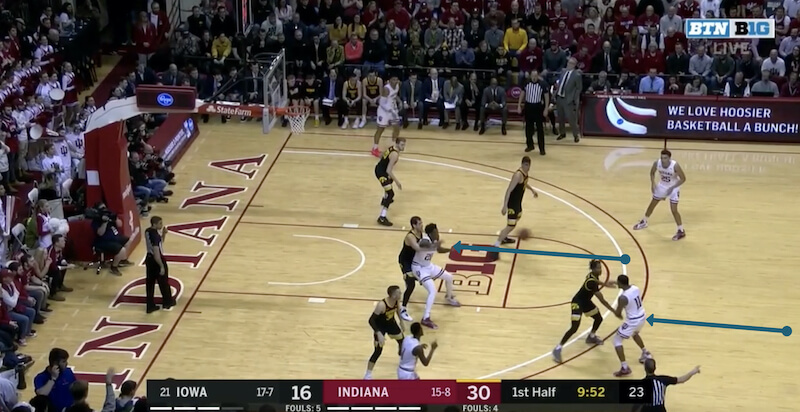 Davis backs down Kriener, shots fakes and picks up the foul. He made one of two at the line: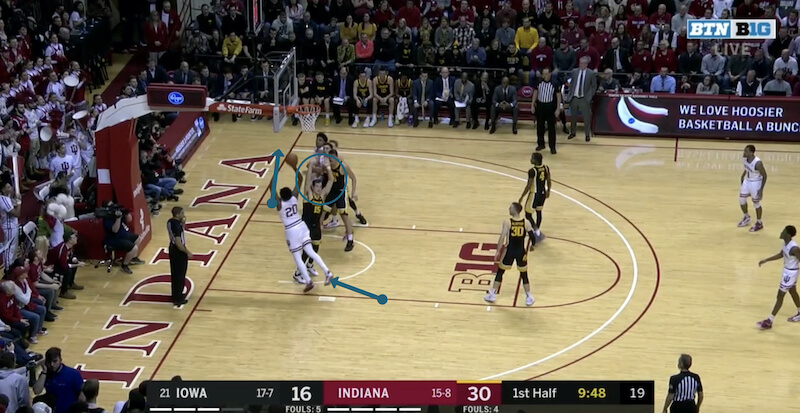 Davis' and Thompson's effort, hustle and energy made the difference on this set.
Video:
Filed to: Iowa Hawkeyes