At the start of the game on Wednesday night, Princeton threw a defensive counter at the Hoosiers.
Instead of letting Indiana's bigs get comfortable on their way to quick buckets or fouls, the Tigers threw double teams at Indiana's bigs. IU's first two possession saw Joey Brunk and Trayce Jackson Davis fighting through the double teams for scores regardless.
But as the first half went along, the double teams kept coming. And Princeton made the Hoosiers uncomfortable, leading to empty possessions and turnovers.
In the second half, the Hoosiers threw a counter of their own at the Tigers, isolating a ball handler and big on one side of the floor. While it wasn't always a bucket, it was an effective move from Archie Miller at halftime, giving his bigs more space to operate against recovering defenders. It helped the Hoosiers cruise to another 20-point plus victory.
We'll take a look at three possessions from each half highlighting both team's strategies in the latest edition of Film Session:
Robert Phinisee enters it into Brunk near the left high post: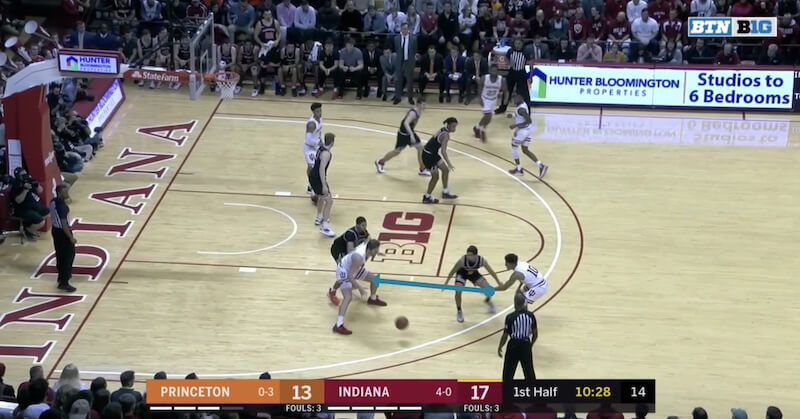 Brunk turns and faces up. Here comes Drew Friberg on the double: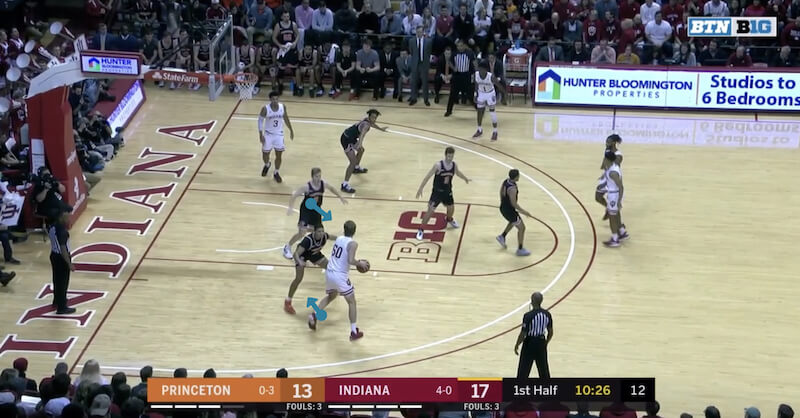 Brunk tries passing over the top of the double team to Jackson-Davis on the right low post, but the pass is knocked down by Friberg: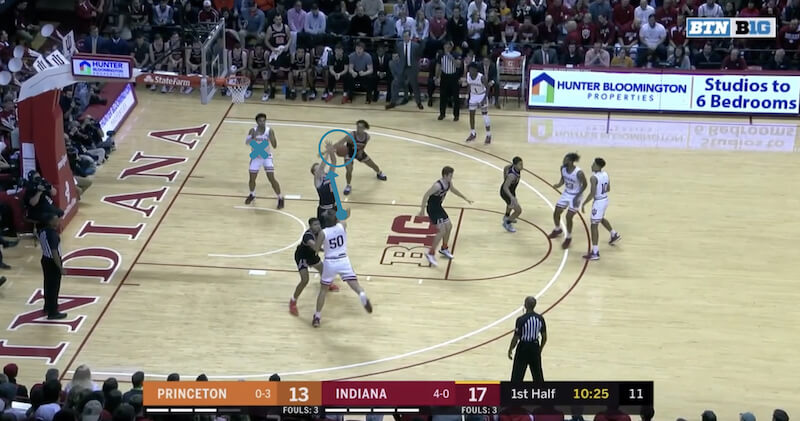 Damezi Anderson recovers the loose ball: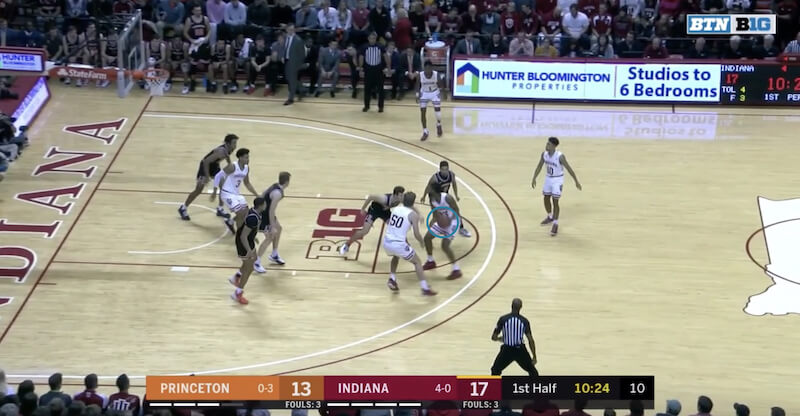 Anderson finds an open Al Durham on the right wing, but the pass is a little high as Richmond Aririguzoh heads to close out: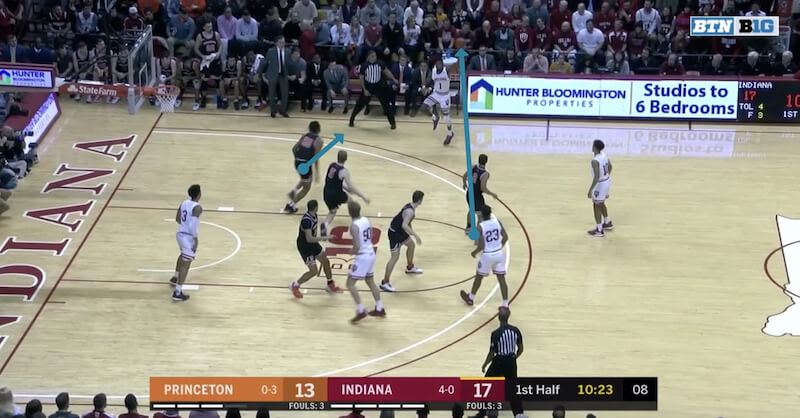 Durham gets the 3-pointer up against a pretty good contest from Aririguzoh: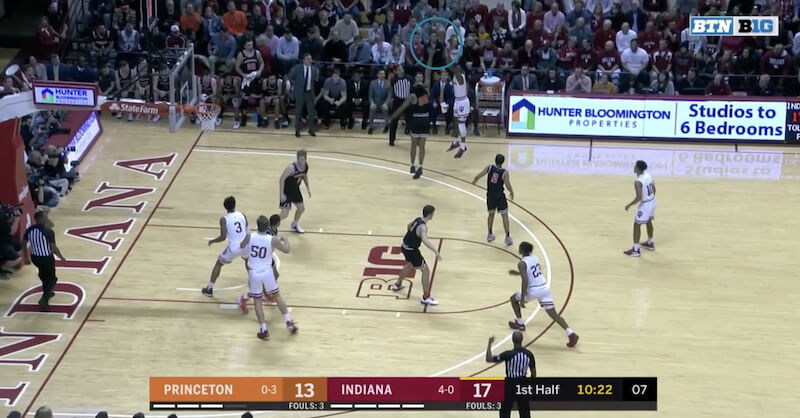 Brunk recovers the rebound: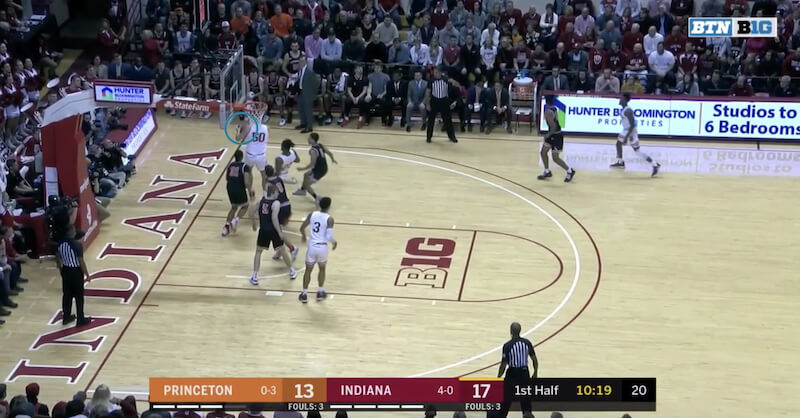 The ball finds its way back out to the perimeter and Brunk re-posts on the opposite side of the court now. Anderson enters to him: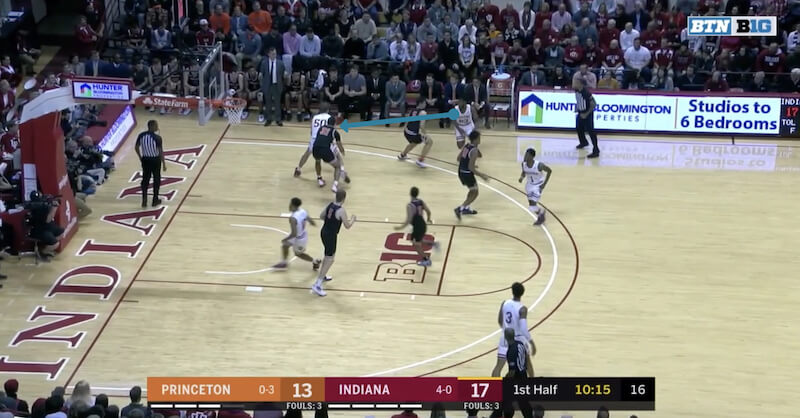 Here comes the double team once again from Friberg. Brunk turns towards the baseline to avoid it: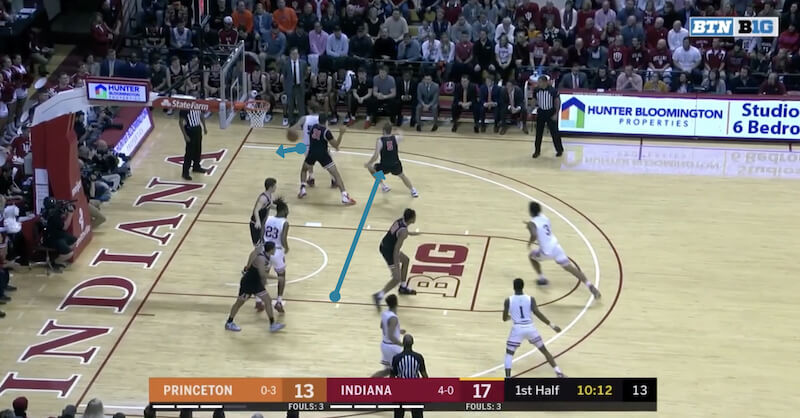 With four of the five Princeton defenders pulled into the lane, Brunk throws a tough pass that has him heading out of bounds to Anderson, who has found space in the left corner away from the defense: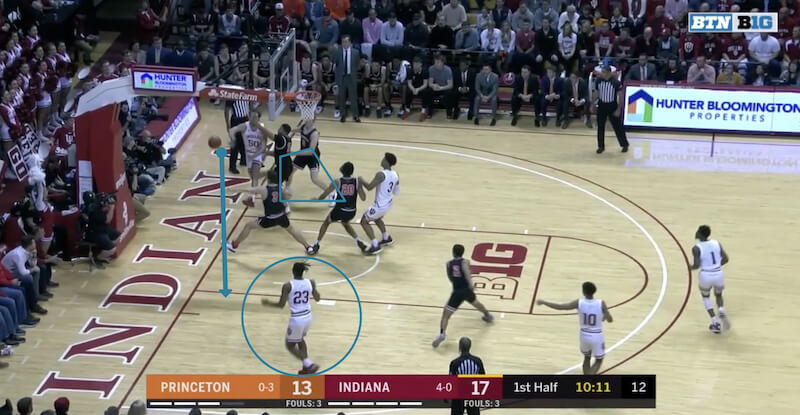 Anderson gets off a pretty good look in the left corner, but it doesn't fall and the Tigers eventually grab possession of the ball off his miss: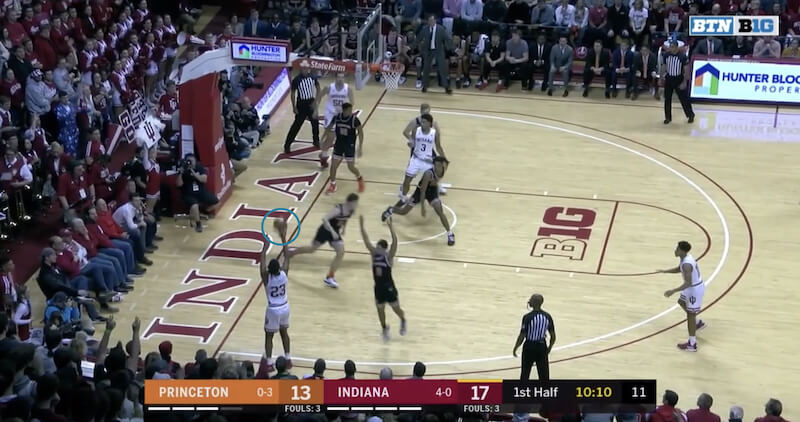 Brunk nearly turned the ball over on the first double team here. On the second, he was forced to go into difficult play-making mode. While Indiana got two decent 3-point looks, neither dropped. Princeton's doubles made Indiana jump shooters in this sequence and they simply didn't convert.
Video:
Filed to: Princeton Tigers