That's A Wrap: Romeo Langford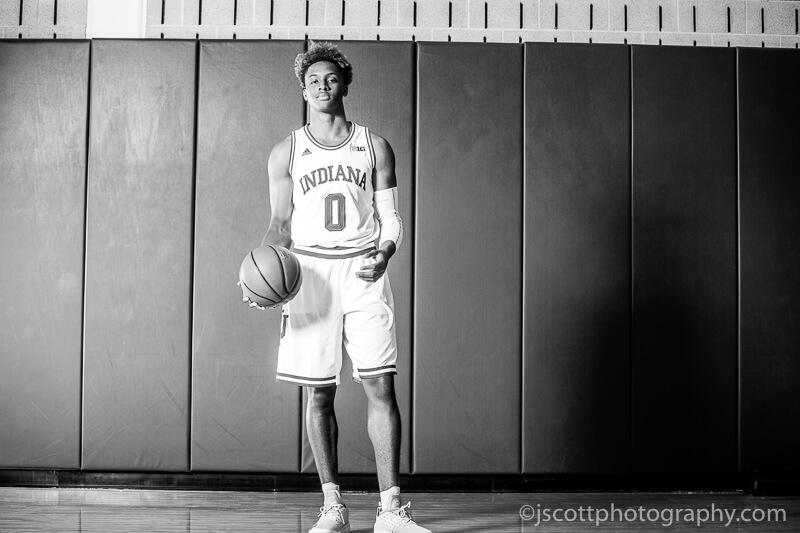 Welcome to "That's A Wrap," our player-by-player recap of the 2018-2019 Indiana Hoosiers. Today: Romeo Langford. Previously: Damezi Anderson, Rob Phinisee, Jake Forrester
Langford (32 games): 16.5 ppg, 5.4 rpg, 2.3 apg, 44.8% FG, 27.3% 3PFG, 72.2% FT in 34.1 minutes per game
The commitment of New Albany star Romeo Langford on April 30, 2018 was supposed to be a turning point for IU basketball.
The Hoosiers, in desperate need of star power on the perimeter, were getting one of the nation's best and most versatile scorers in Langford.
For Archie Miller, who just 13 months earlier had laid out his "inside-out" recruiting approach in his introductory press conference, it was a statement that Indiana was now a formidable contender for the state's elite talent.
Less than a year after Langford put on the IU cap in front of several thousand fans at New Albany High School, the reality is that his brief career as a Hoosier feels like a missed opportunity for the program.
A season that started 12-2 and looked destined for the NCAA tournament ended with the Hoosiers bowing out to Wichita State in the quarterfinals of the NIT. Langford didn't play in any of the team's three NIT games after suffering a back injury in the Big Ten tournament.
While some may view Langford's individual performance as a freshman as a disappointment, it was far from it. In fact, things would have been much worse without him on the floor.
The McDonald's All-American played through a ligament injury that hampered his perimeter shot and yet, he was still one of the nation's best and most reliable freshmen scorers over 32 games.
Offensively, Langford's perimeter shot was a challenge, but the rest of his polished offensive repertoire was not. He showed off his patented step back jump shot quite often and when get was able to get a full head of steam going to the basket, he was unstoppable at times. Langford took a team-high 194 free throws and knocked down 72.2 percent of them.
The fact that Langford averaged a team-best 16.5 points per game despite being surrounded by a roster that lacked the perimeter shooting necessary to space the floor is quite an accomplishment. Once Big Ten defenses figured out that packing the paint was the key to slowing down the Hoosiers and Langford, the driving lanes narrowed and the future lottery pick was often forced to go against multiple defenders.
Langford also grew as a defender over his freshman as he morphed from a guy that at times looked disinterested in playing defense in high school to a player who embraced getting stops. Archie Miller often challenged Langford on the defensive end and the star freshman typically answered the call.
Beyond the basketball side of things, it's hard to imagine anyone else being able to navigate the pressure of being billed a savior like Langford did. He was no doubt a celebrity in the state and yet, he remained quiet, humble and always willing to take a picture with fans or sign an autograph.
Bottom Line: Langford's best basketball is ahead of him and next fall, he'll likely be tipping off his NBA career. While Indiana did not meet its goals as a team this season, Langford was one of the nation's best freshmen. The injury he suffered in November clearly took a toll on his perimeter shooting, but Langford never complained and played in every game until a back injury sidelined him late in the season. Ultimately, he'll be remembered fondly by fans for staying home and taking on the challenge of trying to restore the IU program to greatness.
Quotable: "Very few people in the history of college basketball can come in with the hype, the reputation and the amount of responsibility that he was going to be handed, and he's handled it with unbelievable team approach. He's a learner. He works hard every single day, and he's also a guy that understands that there's a lot of eyes on him, and sometimes he's allowed to make mistakes. We've had to remind him of that throughout the course of the year. You're allowed to play poorly at times, you're allowed to make mistakes. You're not going to be perfect." – Archie Miller on Langford in early February.
Filed to: 2018-2019 season wrapup, Romeo Langford