6-Banner Sunday: Appreciating the careers of Juwan Morgan and Zach McRoberts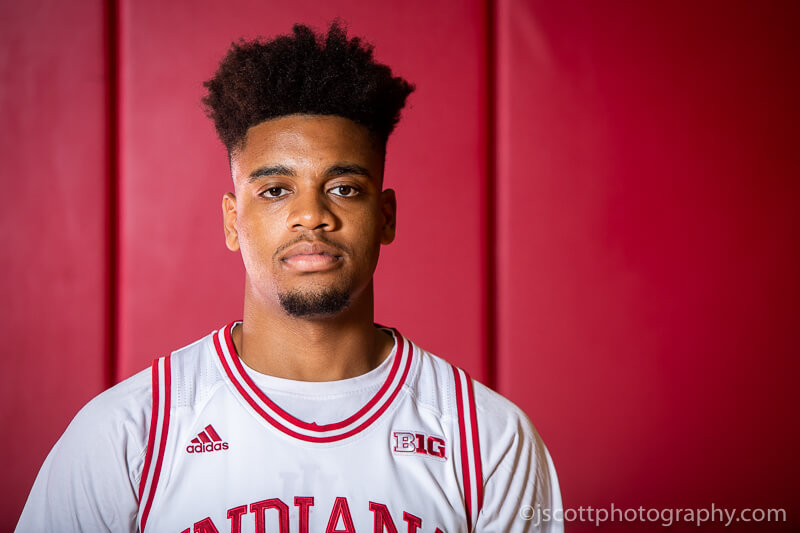 6-Banner Sunday is Inside the Hall's weekly newsletter in partnership with The Assembly Call. More than 6,000 Indiana fans receive the newsletter each week. In addition to appearing each week on the site, you can also opt to receive 6-Banner Sunday by email. A form to subscribe via email is available at the bottom of this week's 6-Banner Sunday.
Welcome to another edition of 6-Banner Sunday, a joint production between The Assembly Call and Inside the Hall where we highlight the six most essential IU basketball stories of the past week.
Indiana is playing its best basketball since the calendar turned — and perhaps of the entire season — having won three games in a row against Wisconsin, Michigan State, and Illinois.
An overtime loss against Iowa was there for the taking before IU let it slip away, and a strong case could be made that the Hoosiers ought to have snatched a victory at home over Purdue in the game prior. The Ohio State game, while ugly, was also winnable.
This season has included many an agonizing twist for Hoosier fans and players alike, but that tough luck has turned in recent weeks. With a contest against Rutgers at home to close the season, Indiana has a chance to take a four-game winning streak into the Big Ten tournament next week. With the right amount of execution and luck, the Hoosiers might even manage to flip that into an NCAA tournament bid.
Here's what you need to know about the state of Hoosier basketball entering the regular season's conclusion.
In this week's edition:
• Hoosiers looking to carry win streak into Chicago
• An appreciation of Juwan Morgan
• A look back at McRoberts' career
• Courtside with Archie Miller
• Brooks to announce decision Friday
• Hoosiers in the NBA
Banner #1
Hoosiers look to carry win streak into Chicago
IU's win over Illinois was its first comfortable victory in what felt like eons. With Romeo Langford held quiet, Rob Phinisee, De'Ron Davis, and Devonte Green all stepped up while Juwan Morgan got back on track after a mild slump in the preceding games.
The Assembly Call crew broke down the win afterward.
Meanwhile, on Podcast on the Brink, John Gasaway of ESPN joined Jerod Morris to discuss Indiana's NCAA tournament chances. Gasaway also went into IU's situation in his Bubble Watch article from this week, while The Athletic's Eamonn Brennan declared the Hoosiers still alive, though not certain to get in.
Indiana has a complicated résumé, with some quality wins over tough opponents and ugly losses to inferior teams. But the prevailing sentiment seems to be that a victory over Rutgers and a win in Chicago would bump the Hoosiers into the tourney.
Subscribe to every episode of Podcast on the Brink here and The Assembly Call here.
Banner #2
An appreciation of Juwan Morgan
Indiana will celebrate Senior Day on Sunday, and while five players — Juwan Morgan, Zach McRoberts, Quentin Taylor, Evan Fitzner, and Johnny Jager — will be honored, this is primarily Morgan's afternoon. The Waynesville, MO product has been central to IU's efforts over the last four years, and absolutely vital in the last two.
Having arrived in Bloomington the same year as Morgan, I could hardly have asked for a better four-year player to cover, and I have come to deeply appreciate what Morgan has meant to IU as both a player and as a person.
He is, for me, a truly wonderful player to watch.
He refined his game every year of his career and developed into one of the most unique offensive players in the Big Ten. He is supremely crafty as both a scorer and as a passer, with a blend of strength and finesse that gives him an advantage against most any defender that tries to check him. Even as an undersized center in the final two years of his career, Morgan anchored Indiana on both ends of the court in one of the most physical conferences in America.
Having come from a military family, Morgan was a player of great skill and great character. In my experience, he has been nothing but polished and candid with the media, and warm and open with fans. That requires a sort of patience that most people — media included — often take for granted.
He constantly went above and beyond what was asked of him, both on and off the floor, and did thankless work on both ends of the floor for the sake of the team. In the times that IU lacked for effort, Morgan never did.
"Juwan Morgan is high talent with class all the way," said Chris Payne, a longtime IU fan in the Assembly Call fan community. "Proud he will forever be a Hoosier."
"Great effort, great skill, team player," said Loren Wanner, another community member. "As a fan, he makes me proud."
In truth, Morgan probably deserved better than the mild success he had at IU. The Hoosiers won the Big Ten regular-season title and advanced to the Sweet 16 his freshman year, but he was injured for much of the season and not featured prominently, even when healthy. He became integral his sophomore year and a star in his junior and senior seasons, but — pending the results of this season — has no postseason record to show for it.
Perhaps some of that falls on Morgan's shoulders. Perhaps it was the product of a time of transition within the program or a relative lack of elite talent around him. No matter the lens through which one looks, Morgan has put together an outstanding college career, and I'm grateful to have been around for all four years of it.
Banner #3
A look back at McRoberts' career
Zach McRoberts didn't contribute quite as prodigiously to his IU teams as did Morgan, but was an important part of the program nonetheless.
Cliché though it may be, he was a classic "glue guy" — a mildly talented role player willing to do almost literally anything to give his team the slightest edge on a given possession. Much of the senior's career was limited due to injury, including nine games this year, but he was a key cog in the team's defense when healthy.
The lasting image I will have of McRoberts is him laying out, full extension, to save an errant pass in front of the Assembly Hall scorer's table against Northwestern this season. He kept the ball in play, and the possession eventually ended with a Romeo Langford step-back triple. McRoberts wasn't credited for an assist, but it was the most Zach McRoberts play of all the Zach McRoberts plays.
I've found those are the plays — and players — that IU fans appreciate the most. High-volume scoring efforts are great, as are dazzling individual moves. But McRoberts' all-out brand of hustle seems to captivate fans and coaches most of all. It's what got the walk-on consistent playing time under Tom Crean his sophomore year and what kept him in the rotation after Archie Miller took over.
"[McRoberts is] the embodiment of every intangible that makes a great teammate and player," said Bill Schnabel, a longtime IU fan. "Thank you for your determination, drive, and desire to put pride of program, and team, before self."
Credit McRoberts, too, for his skill development over the last three seasons — improvements that are largely overshadowed by his reputation for sheer effort. Two years ago, he seemed genuinely afraid to dribble or shoot, and while he'll never be a scorer or playmaker, he now fits more fluidly in the offense and shoots jumpers with confidence. The senior has seen his minutes dwindle in recent games, but it feels impossible that he won't have another opportunity in his career to make his signature impact on the game.
Banner #4
Courtside with Archie Miller
A few weeks after Brendan Quinn detailed John Beilein's perspective from the sidelines, The Athletic's Dustin Dopirak gave Archie Miller the same treatment at Illinois. Dopirak describes both the view from the floor at the State Farm Center and how Miller went about coaching the Hoosiers to a victory with a near play-by-play account of the game from the sidelines.
This was a fascinating read, and a credit to both Dopirak's writing ability and the tremendous access Illinois affords beat writers.
Banner #5
Brooks to announce decision Friday
Keion Brooks, a senior from La Lumiere high school and one of Indiana's top recruiting targets in the 2019 class, will announce his college decision on March 15 at 8 p.m. Incidentally, Indiana could be in the midst of a Big Ten Tournament game at that time, though Archie Miller and his staff will surely be keeping an eye on Brooks nonetheless.
Brooks, the 38th-ranked player in the current high school class, will decide between IU, Purdue, North Carolina, Kentucky, Michigan State, and UCLA — though most analysts assume it's down to IU and Kentucky, with the Wildcats seeming to have the slight edge at this point.
The 6-foot-7 forward is both a polished scorer and smooth athlete who should fit nicely wherever he lands due to his versatility on both ends of the floor.
Banner #6
Hoosiers in the NBA
With just over a month remaining in the NBA season, Eric Gordon is rounding into form at just the right time for a Houston team hoping to return to the Western Conference Finals. Gordon is shooting 40 percent from downtown on nearly 9.5 attempts per game in his last 11 contests, including a scorching 61.5 percent over his last three. Despite Chris Paul's return from injury, Gordon has remained in the starting lineup with Paul and MVP candidate James Harden, giving the Rockets a lethal offense on the perimeter. Houston is peaking at just the right time, and Gordon is following suit.
OG Anunoby has also seen his numbers tick up over the last couple of weeks, as his three-point percentage has ticked toward 35 percent for the season thanks to his 47 percent clip since the All-Star break. The Raptors loom as a possible challenger to the Bucks and Warriors for the NBA title, and Anunoby's defensive versatility will, as always, be an important factor in how high Toronto's ceiling can be. In order to provide maximum value however, he'll need to hit shots at a passable rate.
The Washington Wizards are dropping out of the playoff race, but Thomas Bryant hasn't cooled off much. The big man has solidified the starting center spot for Washington and scored at one of the most efficient clips in the NBA (on very low volume). His free agency will be worth monitoring this summer. Bryant hasn't proven much at the NBA level, and there are valid questions about his ability to defend at a high level, but he has shown enough flashes in 55 games this year to garner some attention from around the league.
The Kings have tailed off since the All-Star break, and Yogi Ferrell, unfortunately, has gone right with them. The third-year point guard has shot 31 percent from the floor and 22 percent from three in only 13 minutes per game since the break, and Sacramento seems to have lost much of the mojo it had when it threatened for the eight seed earlier in the year.
Charlotte, despite a 30-35 record, is square in the hunt for a playoff spot in the East due in large part to the play of Cody Zeller, who is having the best season of his career. The big man is posting career highs in rebounds, assists, and shooting efficiency, and the Hornets are five points per 100 possessions better with Zeller on the floor than with him off. His presence is integral to Kemba Walker being at his best. The Hornets, and Zeller, are boring, but with The Big Handsome on the floor, they're undeniably effective.
Noah Vonleh continues to play well, but has been a victim of circumstance as Mitchell Robinson, a human string bean with electricity wired through his body, has emerged as New York's best center. Watch 10 minutes of a Knicks game, and you will not be able to take your eyes off of Robinson, who is already one of the preeminent shot-blockers in the NBA. Vonleh's ability to play either power forward or center helps him stay on the court amid Robinson's surge, though, and those two should probably play more minutes together moving forward.
All stats current through March 8.
And with that, the joy of hanging Banner #6 is now one week closer.
Thanks for your continued support for The Assembly Call and Inside the Hall. We'll be back next weekend with a new roundup.
Now go enjoy yourself a 6-banner Sunday.
Filed to: