POTB 268: John Gasaway on IU-Illinois and IU's NCAA tournament resume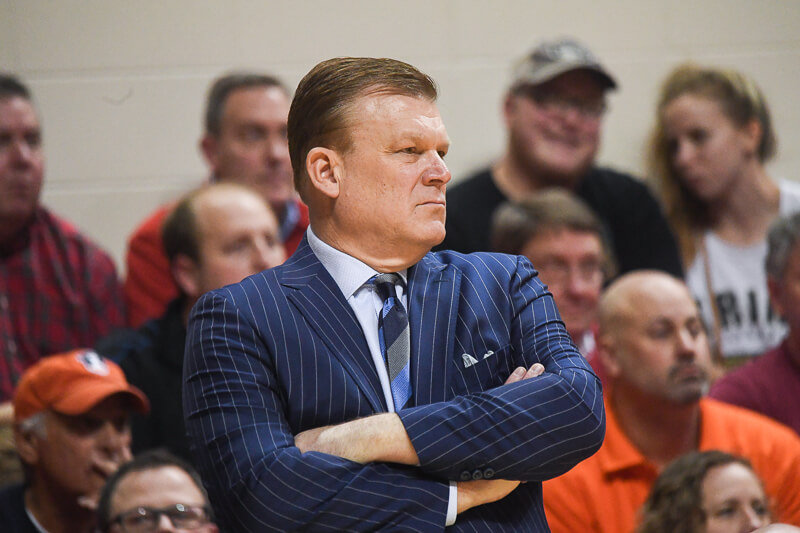 Podcast on the Brink is back for another episode with hosts Jerod Morris of The Assembly Call and Alex Bozich of Inside the Hall. The show is available weekly.
In this edition of the show, Morris is joined by John Gasaway of ESPN.com to discuss Thursday's Indiana-Illinois matchup in Champaign, the NCAA tournament bubble and much more. Among the topics discussed:
· What has changed for Indiana and Illinois since their first matchup
· Why Indiana's offense has been stunted by its poor shooting percentage and volume
· What shot volume is and why it's important
· How shot volume tells the story for how Indiana beat Michigan State last week
· Key matchups in Thursday's Indiana-Illinois game
· Which recent outlier performance by an Illini and Hoosier is most likely to be repeated?
· Why this season is particularly ripe for bid thieves
· John's overall thoughts on Indiana's NCAA Tournament resume and chances of making the tournament
And much, much more. As always, feel free to drop the show a note at [email protected].
Listen in the audio player below, download the episode or subscribe via Apple Podcasts.
Other ways to subscribe:
· Spotify
· iHeart Radio
· Stitcher
· TuneIn
· Overcast
· Google Play
Sponsors for this episode:
• Homefield — Visit homefieldapparel.com to find the most comfortable and most unique officially licensed IU apparel. Use promo code BRINK at checkout for 15% off your first order.
Filed to: