Film Session: Iowa
After Iowa knocked the ball out of bounds, Indiana didn't have much time to operate on this possession. With eight seconds remaining, Langford enters the ball to Morgan: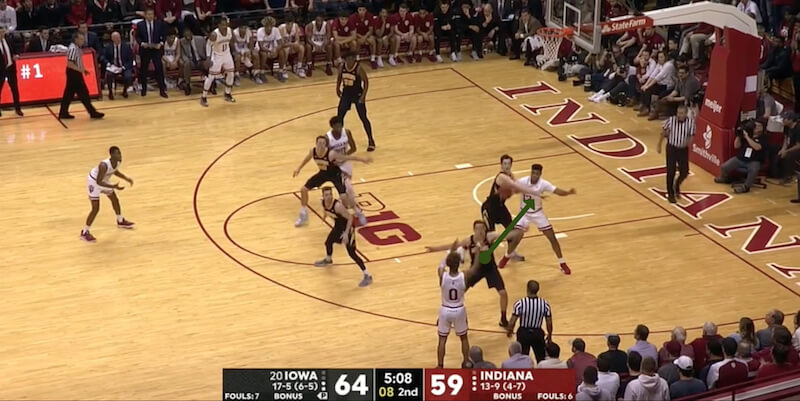 He's immediately met with the double team. Davis doesn't do any work to get in front of Joe Wieskamp. Instead it's Wieskamp fronting him: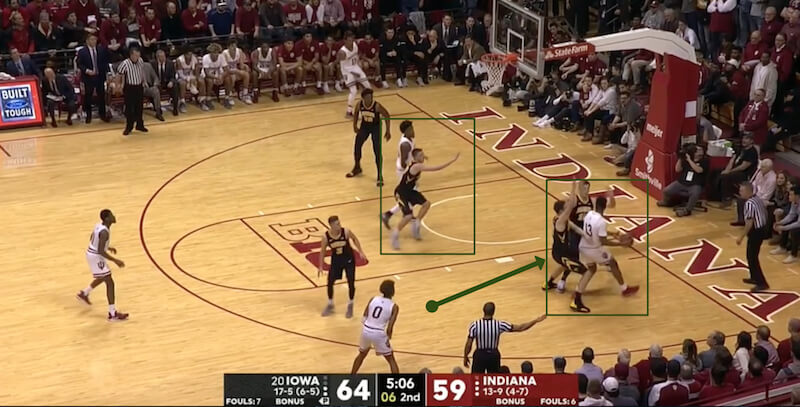 Morgan tries going baseline but has no room. Durham is trying to get the ball up top: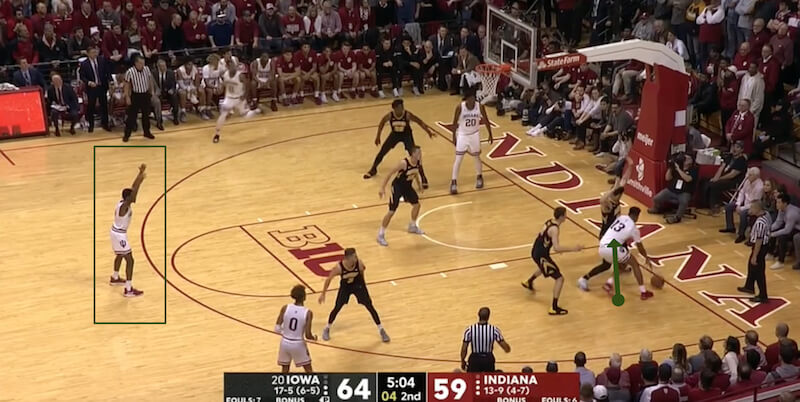 As Morgan turns back and looks up top, Iowa's defense is in position to challenge the passing lanes to the perimeter: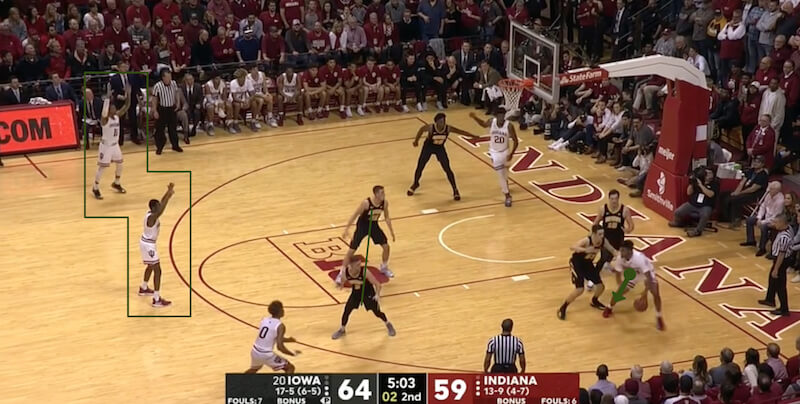 So Morgan steps back and heaves a desperation 3-pointer: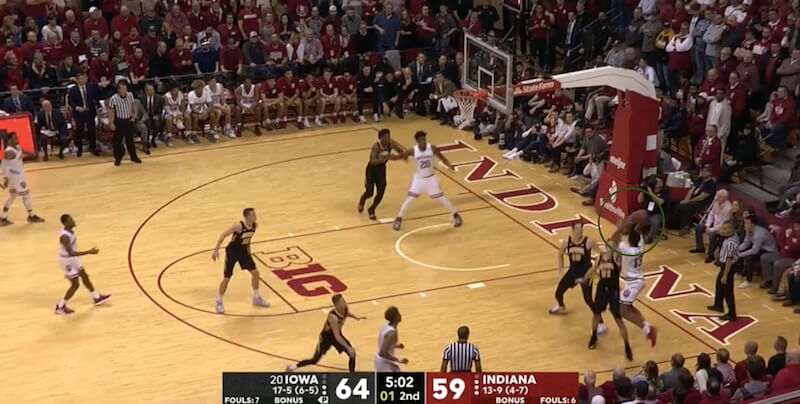 It's an air ball and Iowa grabs possession as the shot clock expires: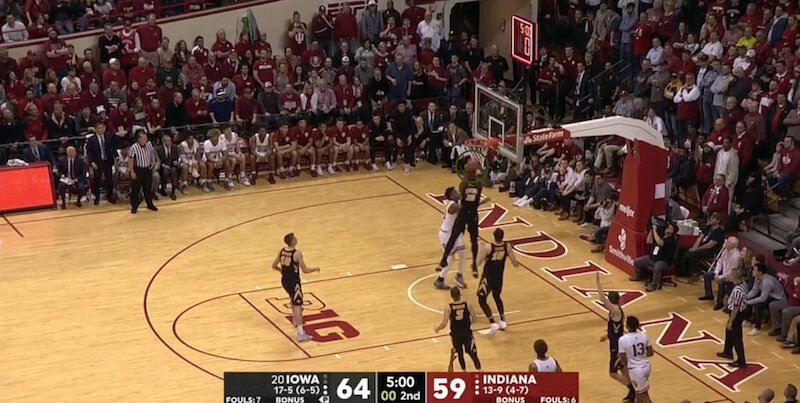 Down just five here with a chance to cut it to a one-possession game, Indiana came up empty. These were the types of possessions that would happen when Indiana was in striking distance and hurt their chances of tipping the scales of the game in their favor.
Dan Dakich on the call: "The double came, Archie Miller tells Morgan to look at the cut guy. Davis, when there's a double, gets to the front of the rim. That's where you have to go when you're Morgan and you're doubled."
While true, Davis didn't get himself into position for Morgan to have a shot at hitting him with a pass.
Video:
Filed to: Iowa Hawkeyes