Film Session: Iowa
At the start of the second half, Langford inbounds to Phinisee. Langford heads down to the right corner as Phinisee dribbles left: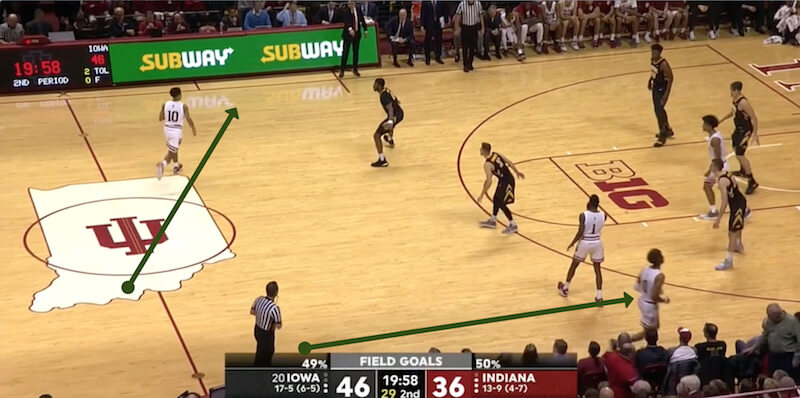 Phinisee cuts back right as Smith sets a ball screen. Morgan starts to move up to set a back screen on Luka Garza: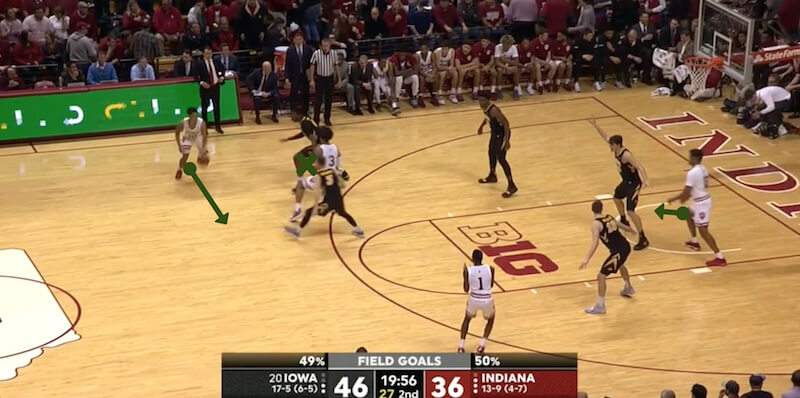 Morgan has bodied Garza out to the middle of the lane, which gives Langford a good amount of space as he cuts to the rim. Phinisee tosses it up: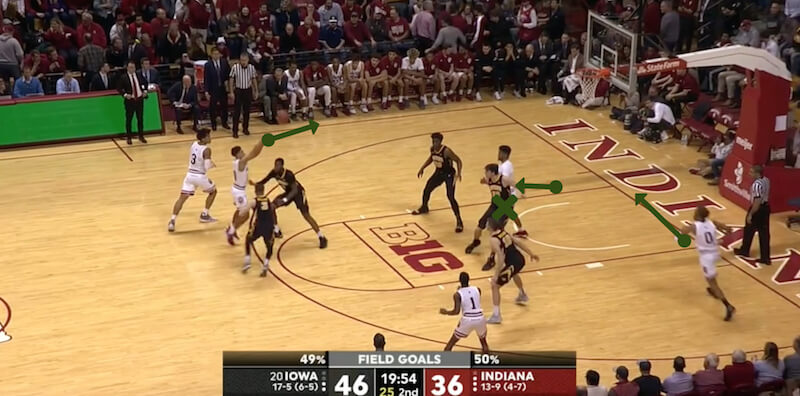 And Langford slams it home for two as Garza fouls him: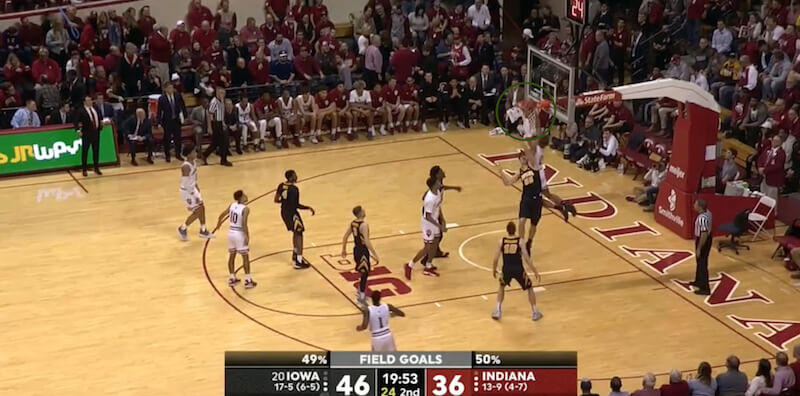 Nice set action from the Hoosiers here on a play it seems clear was scripted up at halftime. This is the kind of stuff you can do against a zone by exploiting its backline and the Hoosiers executed it well.
Video:
Continue to page 4 to see Morgan get in some trouble:
Filed to: Iowa Hawkeyes