Film Session: Iowa
Later in the first half with the Hoosiers down 11, Smith passes to Langford on the right wing. De'Ron Davis cuts to the right high post: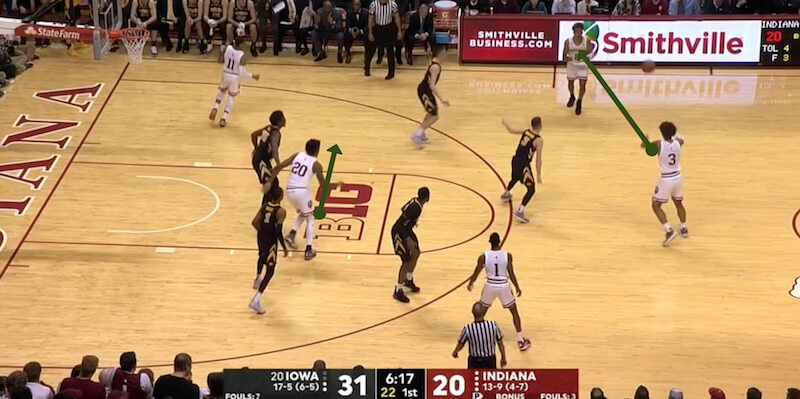 Langford dribbles up top and passes to Green, who has cut from the corner to the wing. Smith cuts down the lane and begins to head out to the right short corner. Davis has space on the high post: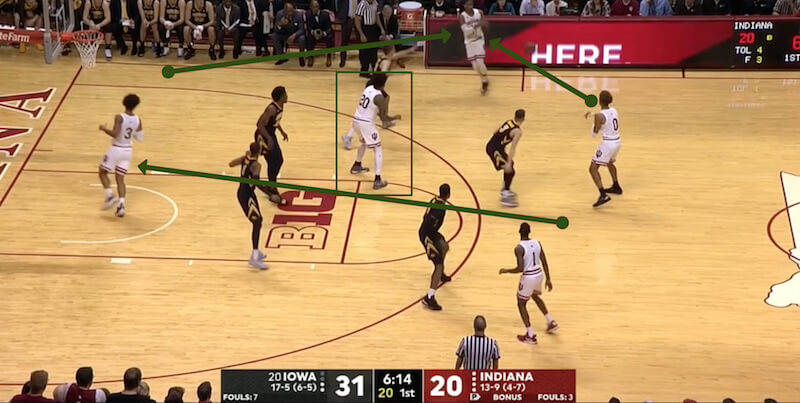 Green makes the pass, as Iowa's defense is all right around him. Smith has some space behind the back line: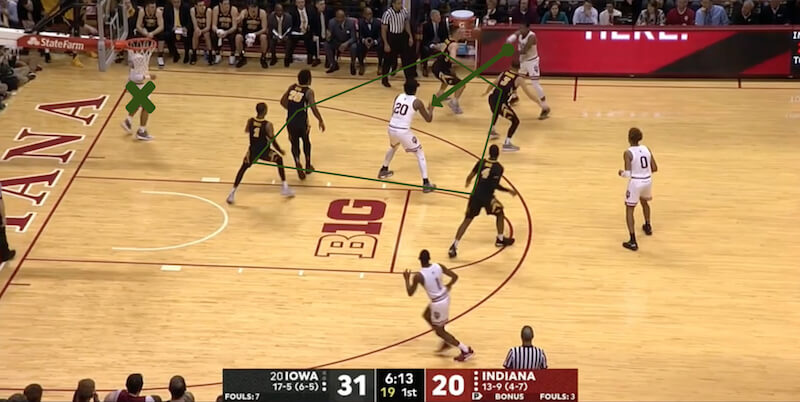 With Cook and Maishe Dailey paying attention to Davis, Smith cuts to the hoop and Davis sees him: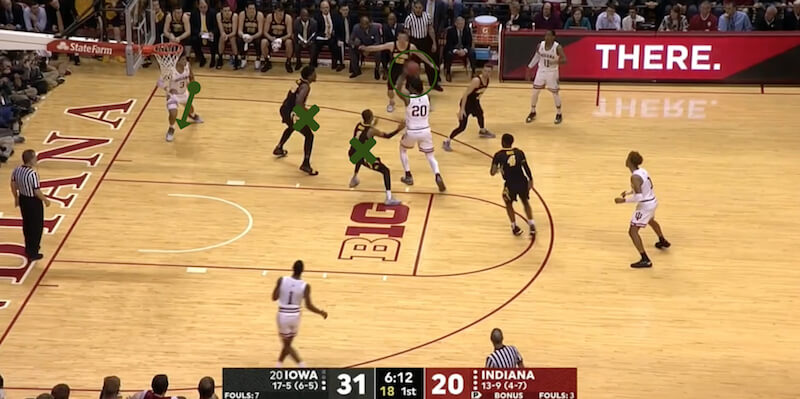 Cook doesn't notice Smith has cut to the basket on the pass: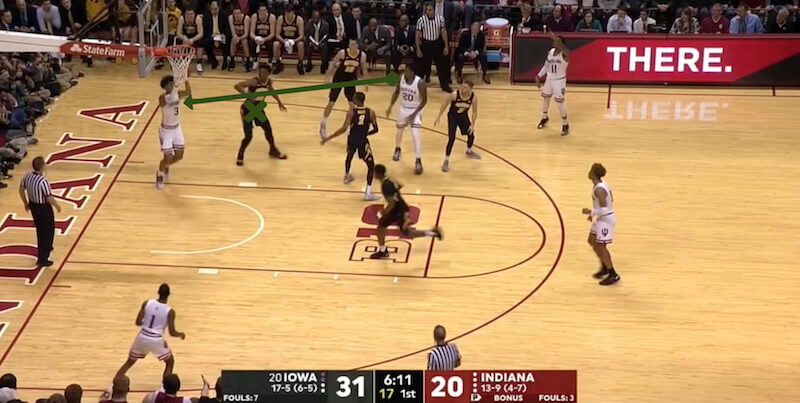 And as Smith takes it to the other side of the rim for the dunk, Cook is unable to challenge: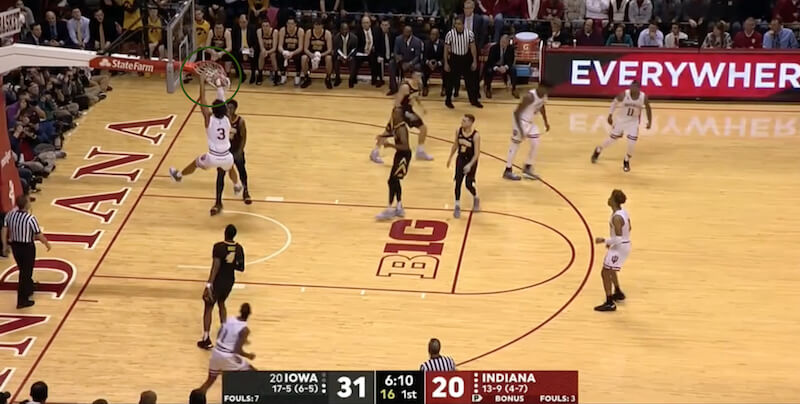 These were the type of plays that led Davis to a game-high seven assists. While Iowa's zone was ultra-aggressive on the perimeter, once Indiana was able to get the ball in over the top to the middle, it often spelled good things for the Hoosiers.
Video:
Continue to page 3 to see a set play against the zone:
Filed to: Iowa Hawkeyes