Film Session: Northwestern
In their loss to the Wildcats on Tuesday night, Aaron Falzon got cooking against the Hoosiers and stole the show. The Newton, Mass. native lit up Indiana as he hit 6-of-7 from distance for a career-high 21 points.
So how did it happen?
The Wildcats ran some nice Kyle Korver and J.J. Redick-esque action for Falzon, setting down screens for him to pop out to the 3-point line and heave. While Indiana did a decent enough job early on guarding him, as the game wore on, the Hoosiers lost more and more contact with him, which allowed an already hot shooter to feast.
We'll take a look at all six of his 3-pointers in the latest edition of Film Session:
A.J. Turner has the ball up top as Falzon darts across the perimeter. Justin Smith gives chase: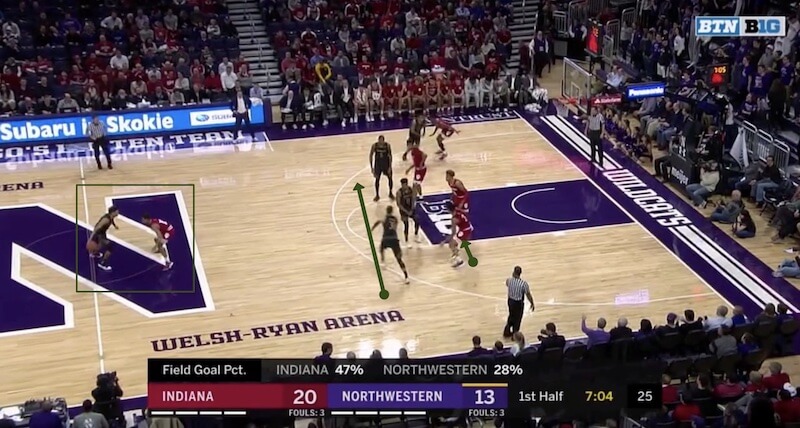 Falzon heads from the left high post down to the baseline on the right side. Dererk Pardon sets a down screen for Ryan Taylor as Anthony Gaines passes to him as he heads for the top of the key: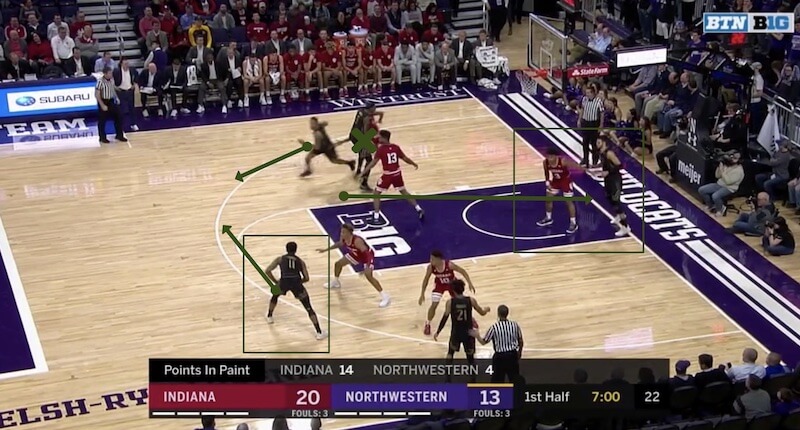 Taylor is now looking for Falzon on the left wing, as Pardon looks to pin down Smith: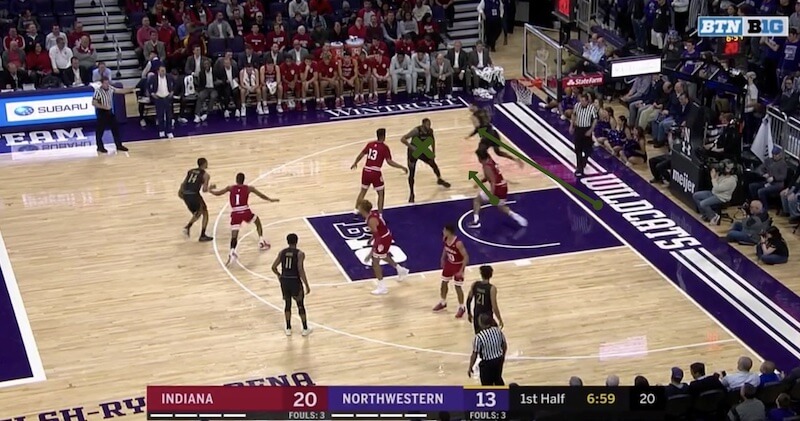 Smith fights around the screen, avoiding any body contact, as the pass comes: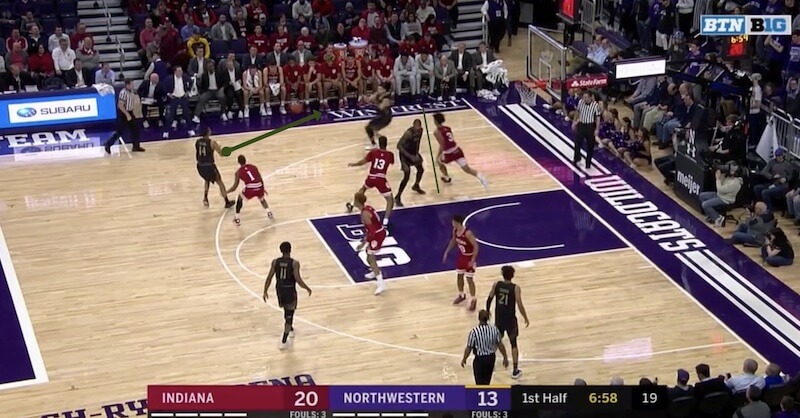 But it's all just enough for Falzon to get a little space and rise up and hit his first 3-pointer of the evening: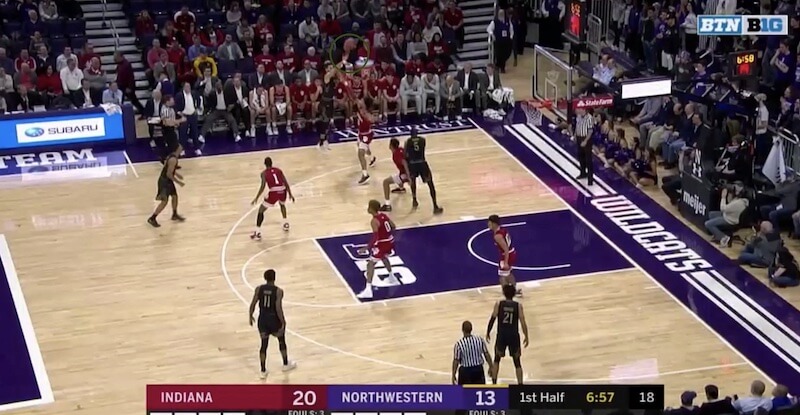 Overall this was good enough work by Smith chasing Falzon around, but all he needed was a bit of separation to get the shot out of his hands. It was this make that got him going and propelled him to his hot night.
Video:
Continue to page 2 to see a semi-transition 3-pointer from Falzon:
Filed to: Aaron Falzon, Northwestern Wildcats